Shoot RAW photos without paying the iPhone Pro price
Doesn't have US$999 to spend on new iPhone Pro? Then consider doing this to enable your existing iPhone to shoot RAW photos.
Apple is officially bringing RAW photography to its iPhone by introducing Apple ProRAW, but unfortunately it's only available on iPhone 12 Pro & iPhone 12 Pro Max (and their next iPhone Pro successors).
In case you don't have or don't want to spend US$999 for buying the new iPhone Pro to shoot RAW photos, these apps are the alternative way you can shoot RAW photos on your existing iPhone.
Learn basic & professional photography with Nikon online photography class – great for iPhone users too, currently available for FREE for limited period only. Check it out here: FREE Nikon Photography class at JILAXZONE.
For other interesting articles, do check these out: iPhone, iOS, Tech and more on JILAXZONE.
When Apple came out with iPhone 12 Pro and iPhone 12 Pro Max, Apple brings iPhone photography to the next level. It introduced the official RAW mode for taking RAW photos into its iPhone Pro line – Apple called it Apple ProRAW.
While the feature is indeed good, but not everyone here is willing to fork US$999 (at minimum) to buy the new iPhone Pro series just to enable iPhone to shoot RAW photos – especially if you just recently purchase last-year previous-generation iPhone.
So I have gathered across Apple App Store to find apps that enable your existing iPhone to shoot RAW photos. Without further ado, here they are.
Just in case you are here and have the iPhone 12 Pro / iPhone 12 Pro Max (or other future iPhone Pro series that has RAW mode) with you, check this article to enable shoot RAW photos on your iPhone: Enabling Apple ProRAW on iPhone Pro on JILAXZONE.
Note: Do check on the app compatibility list to ensure your iPhone is supported by the app.
Here are apps that enable your iPhone to shoot RAW photos without paying iPhone Pro price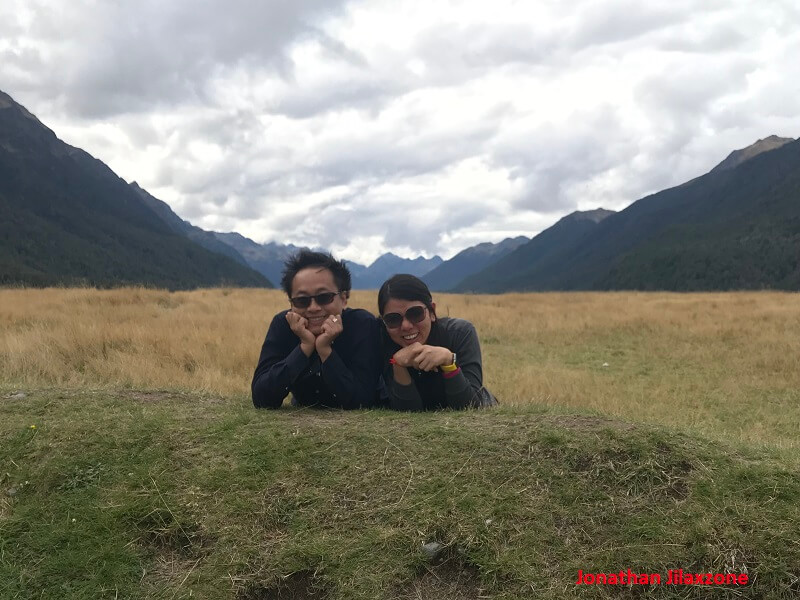 The apps are sorted alphabetically.
Adobe Lightroom Photo Editor
Photo Editor & Picture Presets. Adobe Photoshop Lightroom is a free, powerful photo editor and camera app that empowers your photography, helping you capture and edit stunning images. Easy-to-use image editing tools like sliders and filters for pictures make photo editing simple. Retouch full-resolution photos, apply photo filters, or start photo editing wherever you are. Transform raw photos with one of the world's most intuitive photo editing apps.
---
Camera М
Professional Photography. Camera M is a professional camera app similar to a DSLR camera with powerful gesture-based manual controls, designed to achieve the highest image quality from iPhone and iPad cameras. Specializing in RAW photo capture and portrait depth photography, Camera M is filled with so many other great features to take full advantage of the device hardware.
---
Camera+ 2
Pro Photo Shooting & Editing. Take your iPhone photo editing to the next level with Camera+ 2 – the best and most powerful photo capturing & editing app available. Camera+ 2 is designed by photo lovers on a mission to incorporate all the advances in photo technology that are being introduced year after year. RAW mode provides maximum flexibility for editing, by saving the exact image captured by the sensor at its full precision. Use our built-in RAW Editor to develop your images, or send them to your computer and keep using the tools you are already familiar with.
---
DSLR Camera
The complete photo & video app. DSLR Camera for iPhone, iPad, Apple Watch and iMessage the complete app for Photo and Video with Manual Controls, Advanced Editor and 184 Professional Filters. You can shoot and record with the full advantage of the camera on your device, for spectacular shots and videos even at night. DSLR Camera offers: 3 Shots mode, Predictive Filters, AFC, RAW (DNG), Manual Controls, Photo Editor, 184 Photo Filters, 3D Touch Support, 4k Video, Manual Focus, Night Mode, Auto WB, Anti Shake, Timer (3-10-20s), Photos Effect, Tone Curves, Advanced Blur, Advanced Correction Tools, Text, Splash, Resize, Crop, Dual Camera Zoom, Digital Zoom, Selfie Flash.
---
Halide Mark II – Pro Camera
Pro RAW & Manual Camera. Halide is an App Store Editor's Choice, award-winning camera from the team behind Spectre, Apple's App of the Year of 2019. Use gestures in Halide to change exposure and manual focus with a swipe or switch from its powerful automatic mode to manual shooting. Halide's professional tools are the most powerful in the App Store, with XDR (Extended Dynamic Range) 14-bit RAW streaming waveform views, color zebras, focus assists like focus peaking and loupe, histograms, an adaptive level grid, manual depth capture, and RAW support.* Customize controls to adapt the app to your needs.
---
MuseCam – Photo Editor
Manual Camera + RAW. MuseCam is a next generation image editor that makes it easier than ever to capture the perfect look for your photos. Shoot and edit your images using film-emulating presets, professional grade tools, and advanced camera controls.
---
Obscura Camera
Professional. Manual. RAW. Obscura is Apple Editor's Choice app for photography. Obscura is designed to make it fast and easy to capture stunning images. Whether you're shooting in portrait or landscape, the Control Wheel fits into your hand perfectly. You won't be fumbling around trying to capture a photo when you're in a hurry – everything is accessible with one thumb. Finely tuned haptic feedback gives the devices a sense of physicality, so you can feel every adjustment. You can shoot in a wide range of formats: RAW, HEIC, JPEG, Live Photo, Depth.
---
Prime – RAW Manual Camera
Photo & Video. The easiest, most intuitive manual camera app for your iPhone. Capture RAW or RAW + JPEG. Full manual control of: ISO, Shutter Speed, White Balance and Focus with Smart Focus Peaking.
---
Pro Camera by Moment
Manual Photo + Video Camera. Manual controls, better video, long exposure and quick access to the settings we need. It gives us the features of a DSLR but in a fast, easy to use camera app. Easier than shooting on your DSLR. Shoot in RAW (even in BURST), split focus / exposure, and manually control everything (exposure, iso, shutter speed, white balance and focus).
---
ProCam 8
Manual Camera + RAW. Main camera features: shoot RAW (DNG) iOS 10 – iPhone 6s / iPad Pro 9.7 and later, manual exposure, shutter speed, ISO, focus, and white balance controls.
---
ProCamera.
Pro RAW Photo & Video Camera. ProCamera is the leading professional photo and video camera app on iOS, catering to enthusiasts, creatives, and pros. For over 10 years, ProCamera has helped its users get the very most out of the iPhone camera. RAW, TIFF, JPG & HEIF support.
---
ProShot
DSLR, RAW capture, Video. Leave the heavy DSLR at home, ProShot's got your back. Auto, Program, Manual, and two fully configurable Custom modes, just like a DSLR. Manual, semi-manual, or automatic control over exposure, flash, focus, ISO, shutter speed, torch intensity, and white balance. Shoot RAW (DNG).
---
RAW+
Manual Camera. RAW+ is a minimalist camera for purists and professionals. It's always manual exposure and supports the RAW format. Shutter and ISO controls are always on screen and easily accessible via huge sliders(The aperture is fixed on the iPhone and thus not adjustable- but you knew that already). Manual focus override any time and custom white balance settings. Toggle advanced features on or off in the settings menu.
---
---
Do you have anything you want me to cover on my next article? Write them down on the comment section down below.
Alternatively, find more interesting topics on JILAXZONE:
JILAXZONE – Jon's Interesting Life & Amazing eXperience ZONE.
---
Hi, thanks for reading my curated article. Since you are here and if you find this article is good and helping you in anyway, help me to spread the words by sharing this article to your family, friends, acquaintances so the benefits do not just stop at you, they will also get the same goodness and benefit from it.
Or if you wish, you can also buy me a coffee: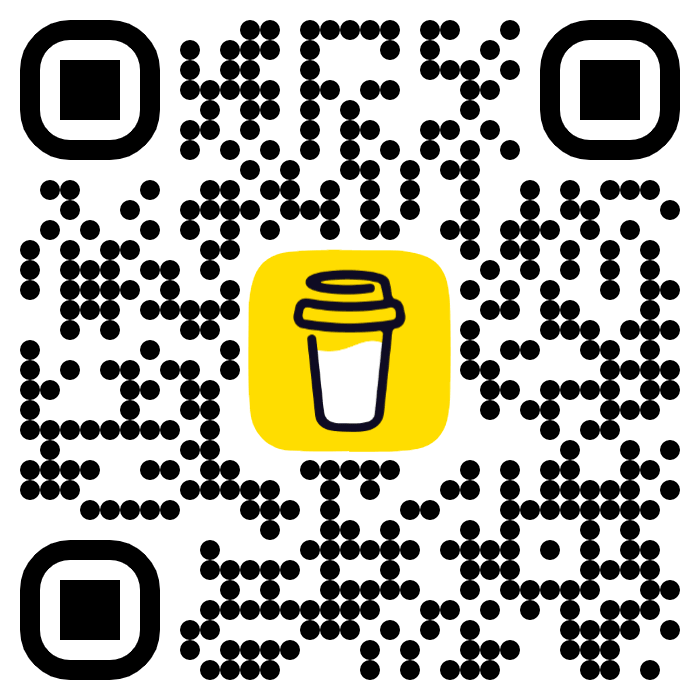 Thank you!
Live to Share. Share to Live. This blog is my life-long term project, for me to share my experiences and knowledge to the world which hopefully can be fruitful to those who read them and in the end hoping to become my life-long (passive) income.
My apologies. If you see ads appearing on this site and getting annoyed or disturb by them. As much as I want to share everything for free, unfortunately the domain and hosting used to host all these articles are not free. That's the reason I need the ads running to offset the cost. While I won't force you to see the ads, but it will be great and helpful if you are willing to turn off the ad-blocker while seeing this site.