Samsung Galaxy Note 20 Fake vs Real – Tips how to easily identify a fake one
This article detailed the easy-to-spot differences between the real Samsung Galaxy Note20 series and the fake one so that you don't get trapped into buying the fake Galaxy Note20 and paying the full price for it.
For other interesting articles related to Samsung, Android or Tech, check it out here Samsung, Android, Tech or more at JILAXZONE.
If you find this article / content inside is already obsolete, do let me know by commenting on the comment section below so that I can update the article to reflect the latest process/news. Thanks
Samsung Galaxy Note 20 has officially launched and available on the market since August 2020. To be expected, it's another great device from Samsung with a lot of great features. Follow design changes used by its older brother, the Galaxy S20, but with design tweaked to its back camera, Samsung Galaxy Note20 shows a rather bold design to show case the rear cameras on Galaxy Note20. Samsung Galaxy Note20 having both great features and design as well as a Samsung flagship, it makes Samsung Galaxy Note20 to be the popular target for counterfeiting.
Now if you are reading this article, it's very likely you are interested to get Samsung Galaxy Note20 but for whatever reasons, you haven't got one in your hands or you have got one but a little bit pessimistic whether you are holding the original or fake one. That's the reason why I'm making this article, to help people (like you) to differentiate between the real Samsung Galaxy Note20 with the fake one, so that people won't get trapped buying a fake Galaxy Note20 and paying the real price for it.
---
If your main intention to go and buy the fake Samsung Galaxy Note20 and pay it for the fake price, then it's totally fine – you are getting what you are paying. However, there are out there, casual non-geek people (you may be one of them) who may get deceived by other people / organizations, where these people intend to buy a real Samsung Galaxy Note20, willing to pay for the real Samsung Galaxy Note20 price, but they are getting a fake Samsung Galaxy Note20.
While you can get help from Benchmarking application, such as AnTuTu or 3DMark or Geekbench, but my suggestion is not to overly trust nor leverage on them because based on my own experience in the past, these apps can be cloned and tweaked to show fake device to show like a real one. Use the following methods instead I shared below, to ensure you are paying and getting the real Samsung Galaxy Note20.
How to check if the Samsung Galaxy Note20 / Note20 5G / Note20 Ultra 5G is the real one.
In today's highly advance technology and interconnected world, it's not difficult for a small company or even individual to create and market a fake or cloned smartphone. Being a flagship and a popular model, Samsung Galaxy Note20 variants – Note20, Note20 5G and Note20 Ultra 5G – are also one of the targeted smartphone for cloning. You should not be surprised that there are close-enough replica that's being sold out there. So these are the most obvious and easiest way to spot the differences whether the Note20 is a real deal or a fake one.
---
1) Smartphone Color.
Samsung Galaxy Note20 series are only available in these colors (color for the Samsung U.S):
For Non-U.S market, head to Samsung.com to check the official color availability. Any Galaxy Note20 colors outside the official color, for sure that's not the real one.
---
2) Rear cameras.
All Samsung Galaxy Note20 series has 3 rear cameras, with addition of Laser AF sensor on the Note20 Ultra model indicated by the black oval shaped with red dot on it. Go to Camera app, cover all the rear camera holes with your fingers, and while you switching between photo mode (zoom, wide, ultra wide and telephoto), uncover the rear camera one by one, ensuring all of the cameras are working and not just dummy. If one of them is not working as expected, then you know that's not the real one.
---
3) Rear cameras zoom.
One of the unique selling point of all Samsung Galaxy Note20 series is the capability to do space zoom up to 30x on Note20 to 50x on Note20 Ultra. Open the Camera app, zoom the picture to the maximum. If you don't get up to 30x on Note20 and if you don't get up to 40x on Note20 Ultra, then you know that's not the real one.
---
4) Single Take camera mode.
All Samsung Galaxy Note20 variants have Single Take mode on the Camera app. Single Take mode is a new feature available on Samsung Galaxy Note20 series that lets you capture short videos for 5-15 seconds. Now open the Camera app and find Single Take mode. Tap on Single Take and start capturing the short videos. If there's no Single Take mode nor if Single Take mode doesn't function as it is, then you know that's not the real one.
---
5) 8K Pro Video.
One of the great feature of Samsung Galaxy Note20 (all variants) is the ability to capture 8K video. Open the Camera app, then tap on More > Pro Video. Tap on the 9:16 logo and pick from among the shooting options: 9:16 and 9:21 at 8K resolutions options. Take the videos and see the quality. If the resulting video quality is not the expected 8K quality or if you can't find the 8K option, then you know, it's not the real one.
---
6) Front-facing camera.
Now go to the front, do similar thing. Cover the punch hole front camera. Then go to Camera app, switch to front camera, then uncover the camera to see if it is working. If it's not, then you know that's not the real one.
---
7) Fingerprint sensor.
All Samsung Galaxy Note20 variants use the ultrasonic in-display finger print scanner. So as part of the setup, register with one finger. Once setup is done, locked the phone and turn back on. Now try to unlock the phone but using different fingers (not the one you are registering). If you never register that other fingers but still manage to unlock the device, then you know, it's not the real one.
Article continues below.
---
Popular on JILAXZONE today:
---
---
8) S Pen Proximity Alert.
All Samsung Galaxy Note20 variants come with S Pen and the Proximity Alert feature. The Proximity Alert is a feature that will notify you if you ever forgotten to slide back your S Pen into the Note20. Go to Settings > Advanced features > S Pen and scroll down to the Removal section, then find Pen proximity alert. Turn it ON. Once turned on, try to leave the S Pen somewhere safe and start walking away for it. The real Galaxy Note20 series will alert you if the S Pen is missing once you have turned on this feature. So if you can't find this feature or if the feature is not working as expected, then you know, it's either your Note20 is not the real one or the S Pen is not the authentic S Pen from Samsung.
---
9) Screen Off Memo.
All Samsung Galaxy Note20 variants comes with Screen Off Memo feature. To ensure the feature is turned on, go to S Pen's page and activate Screen off memo. Now lock the Galaxy Note20 screen, then pull the S Pen out of the locked phone, the Screen Off Memo will get activated. Try to write or scribe something on the screen. If you can't use the Screen Off Memo, then you know, it's not the real one.
---
10) Bixby.
Bixby is the standard voice-assistant that comes with Samsung Galaxy Note20. Ensure it's there and working. Press and hold the Side button (Power button) for a few second to activate Bixby. Once activated, ensure it's Bixby and not Google Assistant – Bixby has 'B' logo on it (refer to video below for more details).
---
11) Wireless Charging.
All Samsung Galaxy Note20 variants comes with wireless charging capability. To test the wireless charging, put the Note20 to any of wireless charger, if it's the real one, the phone should start charging.
---
12) Wireless Powershare.
On top of Wireless Charging capability, all Samsung Galaxy Note20 variants also comes with reverse wireless charging capability – Samsung called it as Wireless Powershare. To test this feature, first you have to enable Wireless PowerShare. Go to Settings > Battery and Device Care > Battery. Scroll down and find "Wireless power sharing". Turn it ON. Once turned on, using any other items with wireless charging capability (Eg: phone or earbuds), put the other item at the back of Galaxy Note20. If it has reverse wireless charging capability, it should start charging your other item (refer to video below for more details).
---
13) Android version.
All Samsung Galaxy Note20 variants comes pre-packaged with Android 10 (at the time this article is written, Note20 has received Android 11 updates). So ensure you see Android 10 or above (in case you buy it after it gets updated to latest version of Android). To check the Android version, go to Settings > About Phone > Software Information. If you see Android version as 10 (or above), don't stop there. Do a few taps on Android version to bring you the real Android version it has. If it's really Android 10, it should show you the "Android 10 logo". If what you find is anything before Android 10, then you know, it's not the real one.
---
14) Motion Smoothness Display (Note20 Ultra only).
Samsung Galaxy Note20 Ultra comes with Motion Smoothness feature which can turn the display up to 120Hz. Go to Settings > Display, tap on the Motion Smoothness. The real one should have the "Adaptive" option which basically to adjust your screen refresh rate up to 120Hz. Tap on "Adaptive" to activate it. Then using any Internet Browser on the Samsung Galaxy Note20 Ultra, go to TestUfo (link: https://www.testufo.com/refreshrate) to test the refresh rate. Ensure you are getting 120 Hz, otherwise you know that it's not the real one.
---
Bring it all together
I guess that's it. While there are other things to check (such as Wireless DeX, Secure Folder, 5G and WiFi 6 connectivity, camera quality, etc) but those listed and mentioned above are what I think the most obvious one (and easy one) that both casual & non-geek users are able to spot it right away and difficult for the replicator to replicate it – since obviously they don't have the technology and capability yet to do so (but they are catching up soon).
Things like the box, camera quality, AnTutu and Geekbench results are not so obvious and pretty easy for the replicator to replicate them (Eg: AnTuTu or Geekbench, like I mentioned earlier, they can easily manipulate the results).
---
Extra: Tips to buy and make sure getting the real Samsung Galaxy Note20 / Note20 5G / Note20 Ultra 5G
If you are buying a brand new one, it's highly recommended to buy from official trusted store (Eg: Samsung store, telco shops – if you are re-contracting or big-name electronic stores). You shouldn't have issue or problem.
But what if you are buying brand new or buying second hand on some other markets, shops, or buying online, make sure the phone has those capabilities and features I described above. Also if you are buying online, ask the seller to meet you in person.
Of course if the price is way below the market price, don't rush to buy before doing all the checking mentioned above.
---
Do you have anything you want me to cover on my next article? Write them down on the comment section down below.
Alternatively, find more interesting topics on JILAXZONE:
JILAXZONE – Jon's Interesting Life & Amazing eXperience ZONE.
---
Hi, thanks for reading my curated article. Since you are here and if you find this article is good and helping you in anyway, help me to spread the words by sharing this article to your family, friends, acquaintances so the benefits do not just stop at you, they will also get the same goodness and benefit from it.
Or if you wish, you can also buy me a coffee: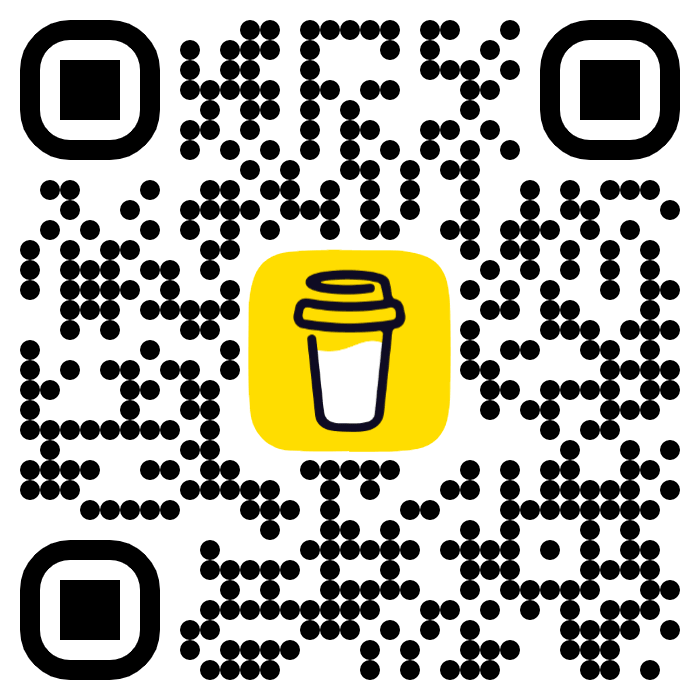 Thank you!
Live to Share. Share to Live. This blog is my life-long term project, for me to share my experiences and knowledge to the world which hopefully can be fruitful to those who read them and in the end hoping to become my life-long (passive) income.
My apologies. If you see ads appearing on this site and getting annoyed or disturb by them. As much as I want to share everything for free, unfortunately the domain and hosting used to host all these articles are not free. That's the reason I need the ads running to offset the cost. While I won't force you to see the ads, but it will be great and helpful if you are willing to turn off the ad-blocker while seeing this site.