Why you should still consider buying iPhone 7 in 2017
Apple recently has announced their quarterly earnings and it's showing great numbers, especially total numbers of iPhone being sold in the last quarter (Oct – Dec 2016). By saying great numbers, I mean to say literally great (=big) numbers as the total iPhone sold in the last quarter is 78 mil units – according to Apple report. Although Apple didn't really specify which iPhone model that sold the most but I believe it should be the iPhone 7 family: iPhone 7 and iPhone 7 Plus.
There are of course many factors that drives the number of iPhone sold in the last quarter to be that high, breaking analyst record, both internal and external factors, with one of the external factor is that Apple main rival, Samsung, its phone was catching fire and they need to halt and even end the phone production because of the fire accidents.
Now we are in early February 2017, with so many phone manufacturers come with their new phones, some pretty much similar, some even better with specs on paper, however while trying not to sound like I'm an Apple Fanboy, I do still recommend you to consider buying iPhone 7 in 2017, here are the 7 reasons:
1. iPhone 7 is one of the fastest mobile devices on the planet
Although it may not have the best specs on paper, but the integration between the hardware and software makes iPhone 7 and iPhone 7 Plus to be one of the fastest mobile devices on the planet.
Browsing web, playing games, taking photos, all feels snappy.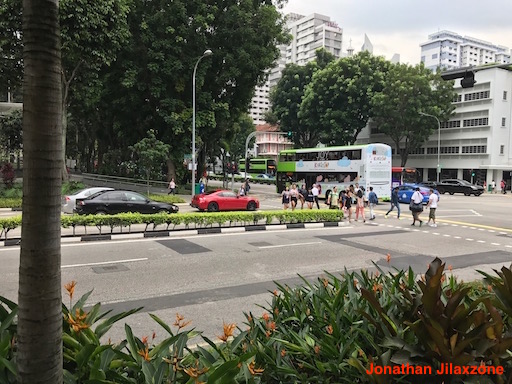 2. iPhone 7 is one of the best mobile camera on the planet
If you see review everywhere, iPhone 7 is one of the best mobile camera out there. Either taking photo in a bright sunny day or dark during the evening, it will auto-adjust the best result for you. With simple camera interface, anybody can take great photos anytime.
Even better, on iPhone 7 Plus, Apple has portrait mode where anybody can create "bokeh" effect photo (photo with blurry background and focus only on the main object) with just one snap.
---
Find other awesome articles, tips, tricks related to Life and Tech, iOS & Android quick review on:
---
3. iPhone 7 is waterproof
People sometimes accidentally drop their phone, with the worst is dropped and exposed the phone to liquid/water. Now with iPhone 7 is waterproof (Apple market it as water-splash resistant), if you accidentally drop it in kitchen sink or pour coffee on it, it won't break.
Although this is not a good idea nor it's recommended, but with iPhone 7, now for whatever reasons you can bring it bathing together with you without worry.
4. iPhone 7 is one of phones with longest battery life
Based on reviews done by multiple parties, iPhone 7 and 7 Plus are two of phones with longest battery life.
Depends on your daily usage, but for me using iPhone 7, and not the 7 Plus, at the end of the day my iPhone 7 is still left with 20% battery. I don't really play games during weekdays, however I do use it pretty heavily during my commute time in the morning, while having lunch and while commute back from office to home, browse the internet, play Pokemon Go to get the daily streak, post and repost items to sell at Carousell (local "ebay" here), read Flipboard and listen to Spotify.
5. iPhone 7 has Apple Pay for easier transactions
With more and more banks support Apple Pay and more and more retails shops and restaurants support Apple Pay and even more countries supporting it, payment is just made easier and more secure. Instead of exposing your credit card number to the retailers, you can just flash out your iPhone while placing your finger on the Touch ID to authorize the payment,  then the bill is simply paid.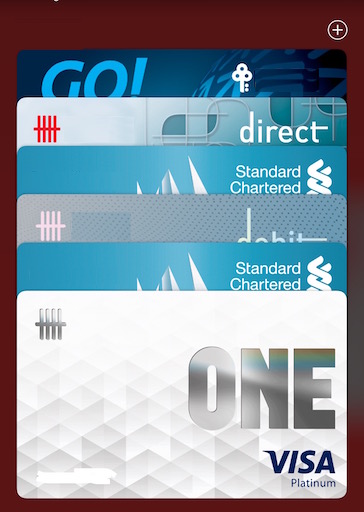 You'll get SMS notification each time you use the Apple Pay, so tracking the spending is now easier.
In Singapore today, you can live even if you forget to bring your wallet. Top up MRT card, pay restaurant, buy snacks at supermarket, all can be done with Apple Pay.
Check here to learn what is Apple Pay in more details and how to setup Apple Pay.
6. iPhone 7 will have the longest support in terms of OS updates
Apple is known to give the longest support in terms of OS updates. With iPhone 4S, which introduced back in 2011, hold the record for the moment, 5 years continuous OS updates from iOS 5 until iOS 9. That's 5 times updates which means 5 years since Apple only do major update to its iOS once a year.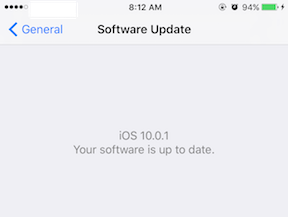 Other phones from other manufacturer? Few of them only give updates within the first 3 years only from the year the device was introduced, while many of them are giving updates within 2 years or less.
7. iPhone 7 is an iPhone
This is just to emphasize and purposely to sound like an Apple fanboy, iPhone 7 is an iPhone and there's nothing like an iPhone. Although nowadays phones look are all quite similar, at least from the OS (as only iPhone, iPad and iPod Touch are using iOS) and its integration with the hardware, that makes iPhone 7 is an iPhone.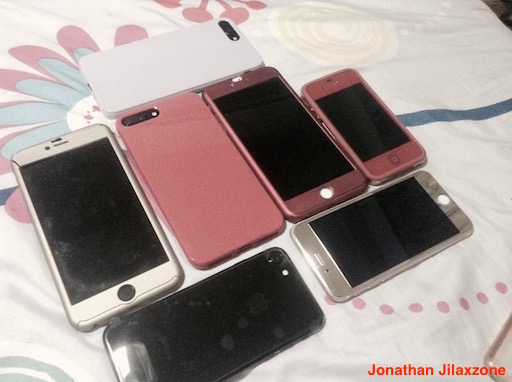 To some there's this parable, iPhone is just like Mercedes while the rest are like Toyota, Mitsubishi. When you use iPhone, it's like when you drive Mercedes, you get and feel the premium feeling.
The Verdict
What's your thoughts and comments? Many of my friends and colleagues are switching to iPhone 7 Plus for its dual camera, some from non-iPhone users, while some are iPhone users but previously bought the smaller screen (read iPhone 7).
Me, I just recently replace my iPhone 7  to iPhone 7 Plus, also because of its dual camera.
---
For Life & Tech tips, iOS & Android Apps and Games quick review, do visit below:
---