To Those Who Pissed Off – Here's How You Can Request a Refund for Your oBike Deposit
Disclaimer: I am not oBike employee and I haven't got proof if my method below is able to successfully get a refund, but at least using method below, I can see "Refund Deposit" button – which was missing from Singapore oBike app since oBike announced shutting down its operation in Singapore – and using the button I have requested a refund. It's still up to oBike, whether or not, they will process my refund request. At least it's better than just do nothing.
For other Singapore lobangs, do check here: https://www.jilaxzone.com/tag/singapore/
Pissed Off by oBike are you?
So if you are here, likely you are pissed off by oBike on its decision to quit Singapore and choose to keep silent on deposit refund.
Although I believe company as big as oBike won't run away with our deposit money and anyway LTA won't make it easy for them to fly aeroplane here, but it has been 5 days since oBike announced its quitting Singapore market back on Monday 25th June 2018 (this article is written on Saturday 30th June 2018) and yet no news come out from them.
At least to give people assurance, they (oBike) can just write one sentence on its official Facebook page, telling, "We're in progress to see how we can refund the deposit" or "Don't worry, we are in progress to refund your deposit" or anything else that can peace people's mind and people will stop mocking you, oBike. Not sure why it's so hard for company as big as oBike to do such thing and choose to keep silent for days.
Here's how you can request a refund for oBike Deposit
Anyway here we are now. This is the method I used to request a refund for my deposit.
For those tech geeks or technology-enthusiasts or you who knows your phone settings very well , so I'll cut it short for you guys – turn off your phone location before opening oBike app and request a refund.
For those who are not on that criteria, don't worry, I'll explain the steps by steps here.
1) First of all, make sure you still have oBike app installed.
2) Check if your phone is Android or iPhone. Easy way to check is that, if it's not an iPhone – back has Apple logo – so it should be an Android phone
For Android phone:
Since there are so many Android phones out there and they have different UIs, so take below steps as reference (read: "agak-agak") only – the menu on your Android phone could be a little bit different.
a) Go to Settings, then find Apps.
b) Inside Apps, find oBike. And tap on it to open the App Info screen. Do NOT uninstall!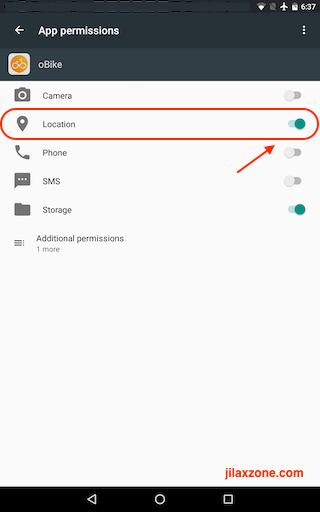 c) Go to Permissions and turn off Location. Continue to next step below.
---
Find other awesome articles, tips, tricks related to Life and Tech, iOS & Android quick review on:
---
For iPhone:
a) Go to Settings, then on the search bar, search for oBike.
b) Tap on oBike with its yellow icon.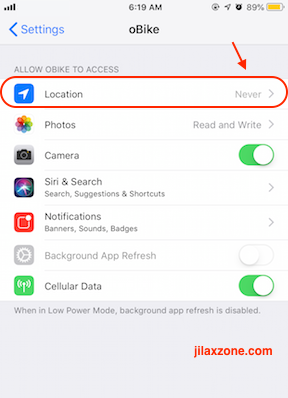 c) Inside, you'll find Location, tap on Location and set it to Never. Continue below.
3) The following steps are common for both Android and iPhone. Now open oBike app – just like when you want to rent it out and use it.
4) If previously you got a notice that oBike is ceasing from Singapore and won't let you even go in, now you by turning off location, you should be able to navigate through the app.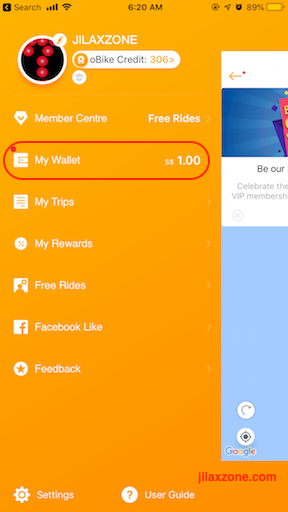 5) Tap the menu (3 stripes button on the top left of the screen) and tap on My Wallet.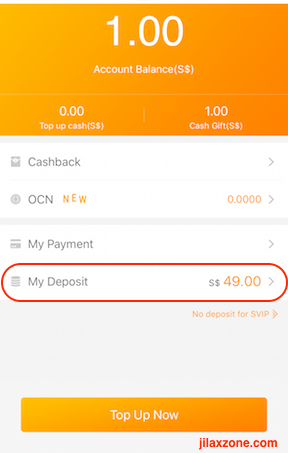 6) Inside My Wallet, tap on My Deposit.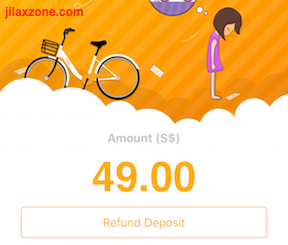 7) Aha! Now you could see the "Refund Deposit" button there. Tap on it.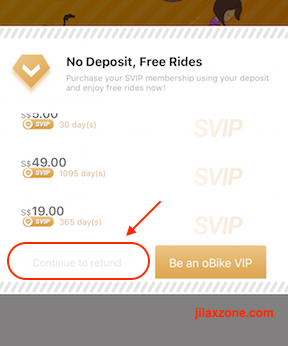 8) A screen will pop-up to you, find "Continue to refund" button and tap on it. If you can't locate the button, look closer. They intentionally make it harder for people to see the button.
9) Another screen telling, "Are you sure you wish to refund", find "Confirm" button and tap on it. Again if you can't locate the button, look closer.
10) For my case, I'll get the following message: "More updates will be announced soon".
That's it.
What's Next?
At least, like me, you have requested a refund. Will they really refund the money or not, it's still in big question to many of pissed off Singapore residents.
So while refund has been requested, let's monitor oBike Official Facebook Page here for any new news from them.
If you have difficulties doing my steps above, do let me know. I'll gladly walk you through. If any of you have successfully gotten your deposit refunded, do share with us here as well or to oBike official Facebook page. Cheers!
---
For Life & Tech tips, iOS & Android Apps and Games quick review, do visit below:
---
Hi, thanks for reading my article. I do spend my time and efforts writing this article based on my own experiences for my own journal as well as to share the knowledge to whoever read it so hopefully they can get the benefit out of it
If you find and feel this article is good and helping you in anyway, help me to spread the words by sharing this article to your family, friends, acquaintances so all this goodness, my spent time and efforts do not just stop at you, they will also get the same goodness and benefit from it.
Thank you!