It's around 48 hours – But Here's how to get update to iOS 12 Final ahead of everyone else.
During Apple Special Event held in Apple Park Campus on 12th September 2018 ago, Apple said iOS 12 will be officially released on 17th September 2018. It's still 48 hours or less from when this article is written.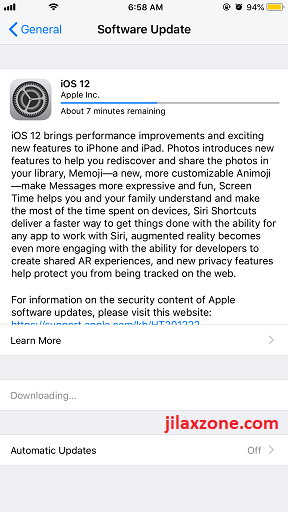 However as it turns out and I found out, iOS 12 Final aka iOS 12 GM (Golden Master) is coming a little bit earlier. In fact I have installed it on my iPhone 7 Plus. See below screenshot.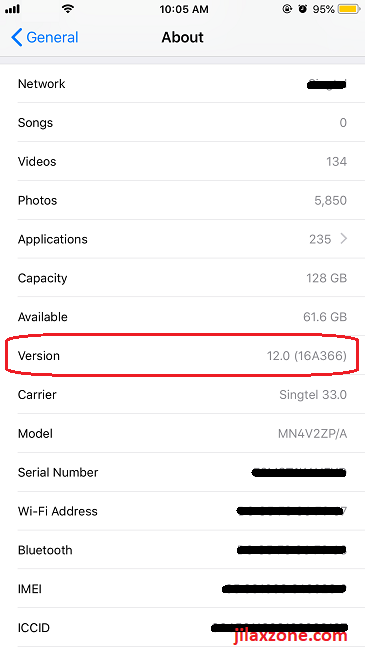 Today 15th September 2018 morning, my iPhone got an update, asking me to install the iOS 12. FYI, I've been subscribing and become part of Apple iOS 12 Public Beta tester (which you can get it also for FREE here), but unlike any iOS 12 updates before this, the updates always have "Public Beta xx" tagging on it – where xx is the version number such as version 1, 2, 10. Today's update, however, doesn't have "Public Beta" tagging on it anymore. So it's must be the Final Version of iOS 12 which Apple going to distribute on coming Monday 17th September 2018.
---
Find other awesome articles, tips, tricks related to Life and Tech, iOS and Android quick review on:
---
Here's how you can get iOS 12 Final as well ahead of everyone else
Avoid the crowds and install it now.
On 17th September 2018, when everybody's wake up and find out they can install, Apple server – though powerful – for sure will have impacts to your downloading time, so better to avoid the crowds. Install iOS 12 final either after 17th September 2018 or before it.
And if you are reading this before 17th September 2018 and cannot hold anymore to experience iOS 12 yourself, here's how you can get it ahead of everyone else.
In summary, 3 things you need to do.
0) Make sure your iPhone or iOS device is compatible with iOS 12.
These are iOS devices compatible with iOS 12. Is your device one of them?
1) Register and become part of iOS 12 Public Beta tester. It's totally FREE and official from Apple. Follow the steps here. If you are iOS public beta tester already, skip this step and continue to the next one.
2) Once you have successfully registered as Apple iOS 12 Public Beta tester, make sure you have also installed the Public Beta profile, in case you missed it, use this link to get to the iOS 12 Public Beta profile download page. Open the link directly from your iPhone or iOS device.
3) Once iOS 12 Public Beta profile is installed, on your iPhone or iOS device, go to Settings then General then Software Update. You should see iOS 12 there. In case you can't see it, try to restart your iPhone. Once restarted, you should see the iOS 12 there. In case what you see there is iOS 12 Public Beta, do install it first and let the installation finish, then redo this step #3 to install the iOS 12 Final.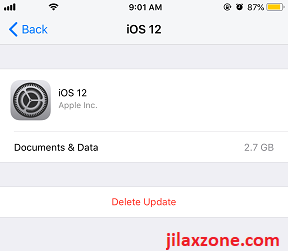 All the 3 steps, depends on your internet connectivity, should not take more than 15-20 minutes to be done – inclusive of  registering as public beta tester, download and installing the iOS 12.
Enjoy iOS 12 Final ahead of everyone else!
In case you would like to know the tips, tricks, features around the new iOS 12, do head to this link as I got bunch of articles showing off iOS 12 new features, tips and tricks.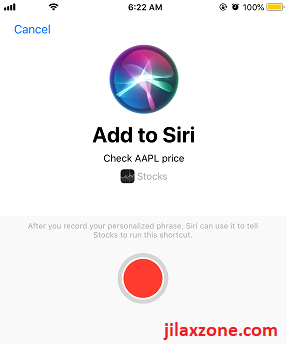 Unfortunately, one of the most awaited iOS 12 feature: Siri Shortcuts – is not there yet on the iOS 12 Final I have installed. Not sure why, but in case you can't wait to use it, follow the steps here how you can use Siri Shortcuts even without the Shortcut app.
---
For Life, Tech tips, iOS and Android Apps and Games quick review, do visit below:
---
Hi, thanks for reading my article. Since you are here and if you find this article is good and helping you in anyway, help me to spread the words by sharing this article to your family, friends, acquaintances so the benefits do not just stop at you, they will also get the same goodness and benefit from it.
Thank you!