How to lock, protect your WhatsApp chats on Android and iPhone | WhatsApp Guest Mode | WhatsApp Password Protect
WhatsApp does offer end-to-end encryption to its messages, but offers nothing around protection for the app itself from prying eyes.
Do you have kids that using your device as well? Or do you have colleagues who occassionally borrowing your device?
Likely for whatever reasons, you may not want your chit-chatting activities and the rest messages on WhatsApp are known by those who borrows your phone. While other messaging apps has feature to lock the app using PIN code, but unfortunately until today, WhatsApp has never implemented such feature.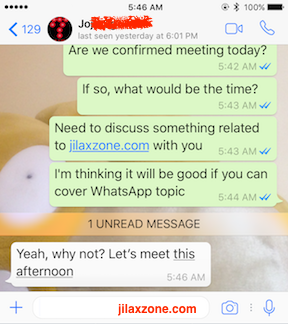 However that doesn't mean you can't do anything about it – the WhatsApp limitation of not having a PIN code or any other locking mechanisms to secure the messages from prying eyes. There's a workaround for it and good thing is that, the workaround does NOT require you to either jailbreak nor root your device nor spend any money to buy 3rd party apps.
How to protect WhatsApp on Android
To lock your WhatsApp conversations on Android, without using any single 3rd party app, is simply by making use of Android Guest mode or Restrictive profile.
Here's how you can do it:
1) On any Android devices running Android 5.0 (Lollipop) or above, swipe down from top of screen to bring down Control Center.
2) Then find the Profile icon and tap on it.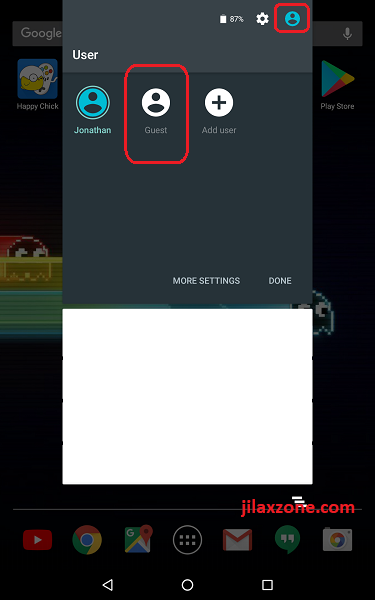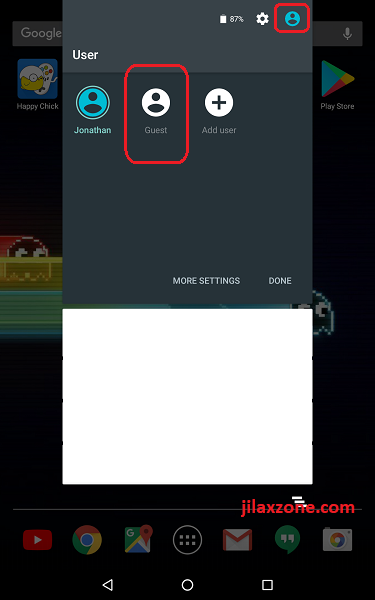 3) Then tap Guest to activate Guest profile.
Once Guest profile (aka Guest mode) is active on your Android, people who borrows your Android will still be able to see the WhatsApp icon, however when they click it, they won't see any of your messages or conversations.
To switch off Guest mode and for more detailed steps by steps as well as to use Restrictive profile for better security on your Android device, do check the full guide here.
---
Find other awesome articles, tips, tricks related to Life and Tech, iOS and Android quick review on:
---
How to protect WhatsApp on iPhone / iOS
To lock your WhatsApp conversations on iPhone is simply by making use combination of Screen Time and Downtime on iOS 12 or up.
Here's how you can do it:
1) Any iPhone running iOS 12 or above, go to Settings then find Screen Time and tap on it
2) Tap on Turn On Screen Time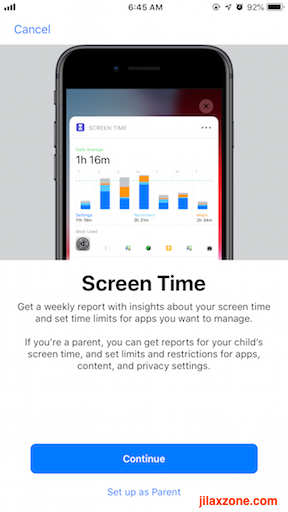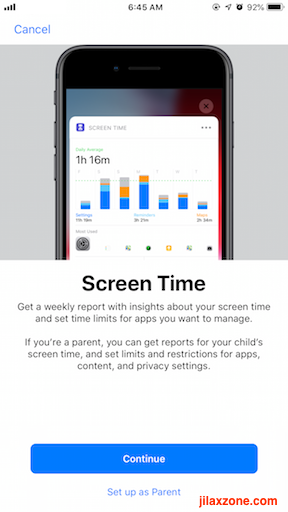 3) It will pop you up with the Screen Time feature, press Continue
4) Then find and tap on "Use Screen Time Passcode. When prompted, key in 4 digit passcode and do it one more time to confirm your passcode.
5) Then find and tap on "Downtime". Key in the Screen Time Passcode when prompted.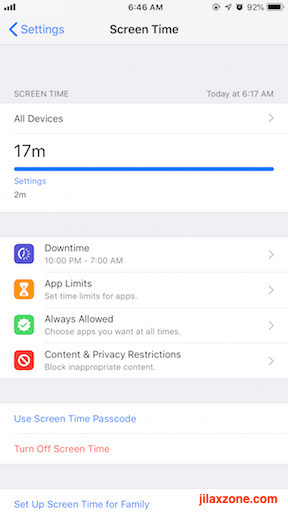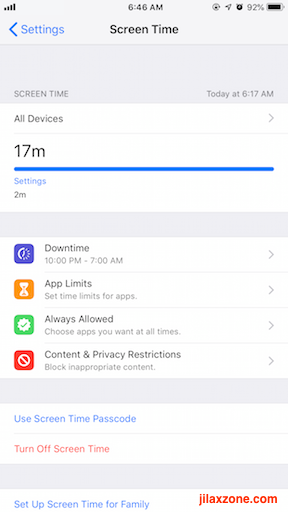 6) Enable Downtime by switching it ON.
7) Once Downtime is set to ON, then set Start time as 10pm, and set End time as 9.59pm – which basically the whole day.
8) Find and tap on "Block at Downtime" to enable passcode on any apps and games on iPhone and iOS devices.
Now go back to your iOS home screen and hit open the WhatsApp. Voila! Your WhatsApp now is password-protected!
​For more info about iOS Screen Time and Downtime, do check the full guide here.
Bring it all together
Now, every time someone borrows your phone for whatever reasons, you don't need to worry your WhatsApp chats and messages to be read by them as long as you do the steps above.
---
For Life, Tech tips, iOS and Android Apps and Games quick review, do visit below:
---
Hi, thanks for reading my article. Since you are here and if you find this article is good and helping you in anyway, help me to spread the words by sharing this article to your family, friends, acquaintances so the benefits do not just stop at you, they will also get the same goodness and benefit from it.
Thank you!