Simple & easy trick to make your phone charging cable & wired earpieces last longer | Android | iPhone
This works for both Android and iPhone and the same trick works for any cables (not only charging cables): wired earpiece/headsets, adapters and everything else that goes with fragile cords.
Smartphone's charging cable and wired earpiece are 2 mostly used accessories. Unfortunately they both are prone to spoil, either the cord is getting frayed or the cord become loose from the cable head/holder or the cord is so fragile they are easily teared off. This is particularly true for Apple made charging cable (the lightning cable) and Samsung wired earpiece that comes when you buy these smartphone brand new.
Alternatives but sucks, Original rocks!
Sure, there are cheaper alternatives out there when the original accessories that comes when you buy the smartphone are spoiled, but these cheaper alternatives normally they are either counterfeit items or lower in quality, exposing your (expensive) smartphone to spoil (Eg: due to short-circuited) or in extreme way, dangering yourself (Eg: cable triggering fire). For sure you don't want those bad things to happen to you and your smartphone!
Another alternative is of course to buy again the original accessories, but as you know, these original accessories, like charging cables, they are not cheap!
Why not, try to make the original that comes from within the box to last longer?
Save your hard earned money to make them last longer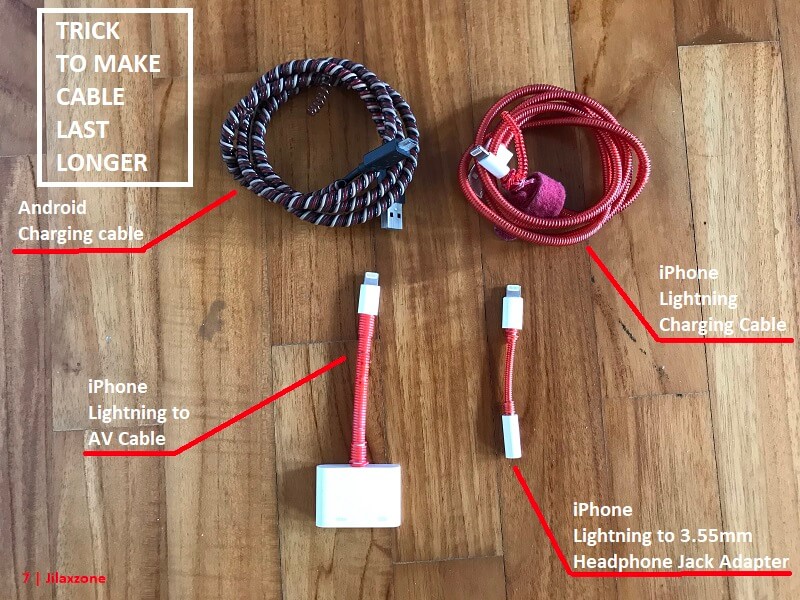 So I found this trick (I didn't invent it!) and I have tested it myself for the past 3 years or so (so it's proven method!) and thought to share with you here in case you are getting frustrated with your phone cable or earpiece keep getting spoiled. While Android charging cable and accessories you can easily and cheaply find a replacement on the market (many are not the same quality as the original, but there are few exceptions), that's not true for iPhone charging cable. Due to Apple made the hardware and software themselves, Apple has more tight integration, even on the charging cable and adapters, such as the Lightning to 3.55mm headphone jack adapter. Apple put either chip/algorithm inside their devices and cables to be able to detect whether the cable used is original or a fake one. And worst, with iOS update, Apple can render fake charging cable useless. It really happened to me few times already – thus nowadays when it comes to Apple, I always buy the original cable (they are not cheap!) and try to retain it for as long as possible.
Simple Hack to make your phone charging cable & earpiece last longer
It goes by many names: cable protector, cable wrapper, cord protector, cord wrapper, flexible silicone cable protector and so on so forth, but what it does is to protect the underlying cable. So let's just call it cable protector here.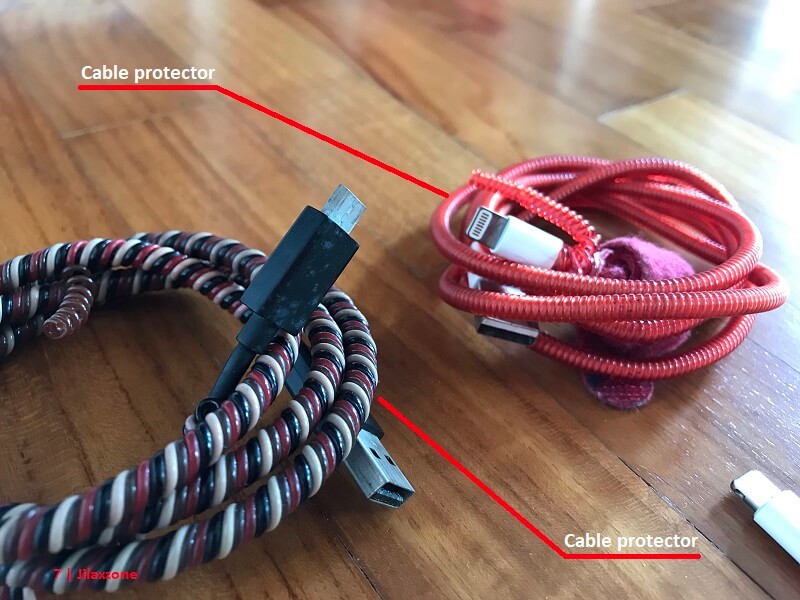 Good thing about cable protector is that, it's easy to find, considerably cheap and easy to apply to – all you need is a little bit of patience when doing it to your cables.
You can find these colorful cable protectors on any nearby local accessories/electronic stores. Alternatively it's also widely available on Amazon.
Amazon's link for cable protectors:
If you can't see above Amazon offering, here's the alternative: Link.
Note: if you buy anything from Amazon using link above, I will earn a small commission but at no extra cost charged on your purchases.
Bring it all together
While using cable protector may not resolve all the cable spoilt issues (Eg: it won't resolve issue if you cut the cable into 2 pieces), but at least with this simple trick, your charging cable and earpiece won't easily spoiled, frayed out or become loose from the head.
Save your smartphone by using originals and save your hard-earned money from keep buying cables!
---
Do you have anything you want me to cover on my next article? Write them down on the comment section down below.
Alternatively, find more interesting topics on JILAXZONE:
JILAXZONE – Jon's Interesting Life & Amazing eXperience ZONE.
---
Hi, thanks for reading my curated article. Since you are here and if you find this article is good and helping you in anyway, help me to spread the words by sharing this article to your family, friends, acquaintances so the benefits do not just stop at you, they will also get the same goodness and benefit from it.
Or if you wish, you can also buy me a coffee: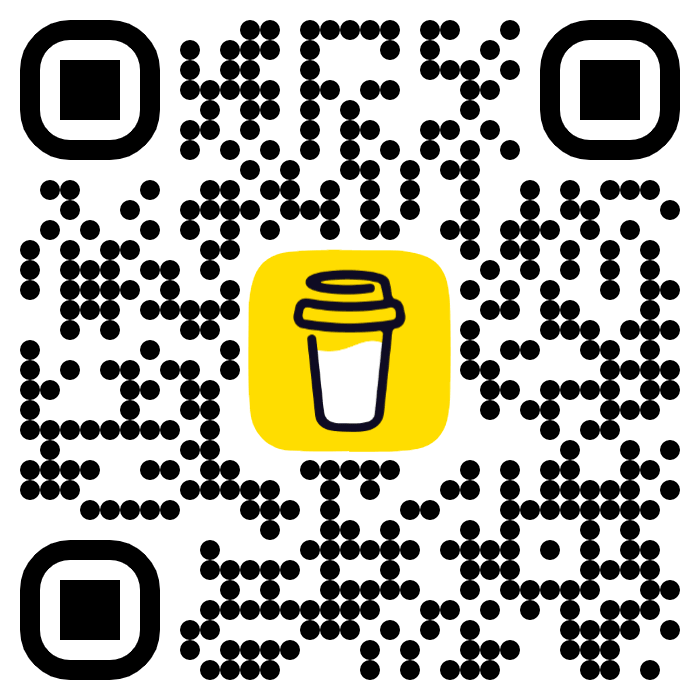 Thank you!
Live to Share. Share to Live. This blog is my life-long term project, for me to share my experiences and knowledge to the world which hopefully can be fruitful to those who read them and in the end hoping to become my life-long (passive) income.
My apologies. If you see ads appearing on this site and getting annoyed or disturb by them. As much as I want to share everything for free, unfortunately the domain and hosting used to host all these articles are not free. That's the reason I need the ads running to offset the cost. While I won't force you to see the ads, but it will be great and helpful if you are willing to turn off the ad-blocker while seeing this site.