Book Review and Summary: The E-Myth Revisited: Why Most Small Business Don't Work and What to Do About It
Since the book title, "The E-Myth Revisited: Why Most Small Business Don't Work and What to Do About It" is considered too long, let me just refer it as "E-Myth Revisited" on the rest of the writing.
This E-Myth Revisited book is good for:
Employee (technician) who are overwhelmed with tasks, or
Employee (technician) who wants to build his own company, or
Entrepreneur who is stuck, stress, tired in his own business and need help, or
Entrepreneur who wants to create a franchise business
Book Summary: E-Myth Revisited
This is a book by Michael E. Gerber, as quoted from Amazon, "he is a true legend of entrepreneurship. INC. magazine called him the World's #1 Small Business Guru". I found this book when I read The "4-hour workweek" by Tim Ferris. Tim recommended this book to read as it guided him to be who he is now: an entrepreneur and free to do everything he likes to do.
In summary, Michael, using this book, shall show and teach how a technician who start their business thinking it could set them free by becoming their own boss is doing the other way around: not only the technician spend more time in doing his jobs, but now the technician is also doing another job(s) they hate: manage people, taking care of the finance, taking care of the customers, everything. All these extra jobs is causing the technician who now owns the company to quickly burn out and many of them has given up their business.
Michael is showing how to turn the situation around and make a small business started by technician to be a business the technician is dreaming for: to set him free and to do everything else he likes to do. There are couples of methods Michael introduced in the book, but in short is to build your small business by thinking big, as if your company is going to be franchised. Think like how Ray Kroc of McDonalds created a franchise system, where he sold franchise to people and these people, who buy McDonalds franchise from Ray, doesn't have to worry or care about day to day operation inside McDonalds while the money keep cashing in for them. This book is showing how you can achieve the same model as Ray with his McDonalds when building your own business – Ray never made hamburgers himself, Ray owned many McDonalds stores, yet he's still free to do what he liked to do.
Book Review on why I read this book & you should read this too
The book literally opened my eyes that actually there's just so many things I didn't know about starting a business and make it a success. Note that, starting a business is considered easy, but how to maintain it and make it a success while keeping yourself – the boss – free is totally different story.
For the record, I never dream of having a big company on my own – since I feel that managing people and customers are a tough job, what I dream of is to make this blog – JILAXZONE.com – as a way for me to escape the 9-5 job I am currently doing, and eventually to start doing things that I really love and care for: blogging, taking photos, travelling, gaming, enjoying time with families.
The principles and methods taught in the book can be applied to any kind of business – small, medium, big, physical and virtual such as my blog, even I could say, it can be apply to individual who are working as employee and don't have intention to open their own business. Things like: manuals and documentations are things that I – as employee – often left it behind, thinking that they are not important, where actually manuals and documentations are super important, especially if you have new subordinates joining as part of your team. Using the manuals and documentations, this new guy can quickly catch up without much wasting your time.
Where you can get & read E-Myth Revisted
1) Amazon
Audiobook (FREE with Audible trial):
Alternative link in case you can't see the link above: E-Myth Revisited (Audiobook).
Ebook:
Alternative link in case you can't see the link above: E-Myth Revisited (eBook).
Physical book:
Alternative link in case you can't see the link above: E-Myth Revisited (Physical book).
If you are getting the digital copy, here's where you can read the book:
Note: If you buy anything from Amazon using any of the links above, I shall earn a small commission at no extra cost charged on your purchases.
2) Local library
Head to your local library or log in to your local library app to find and rent this book.
Here's the book ISBN number to help you search the book in library.
| | |
| --- | --- |
| ISBN-10 | 9780887307287 |
| ISBN-13 | 978-0887307287 |
---
Do you have anything you want me to cover on my next article? Write them down on the comment section down below.
Alternatively, find more interesting topics on JILAXZONE:
JILAXZONE – Jon's Interesting Life & Amazing eXperience ZONE.
---
Hi, thanks for reading my curated article. Since you are here and if you find this article is good and helping you in anyway, help me to spread the words by sharing this article to your family, friends, acquaintances so the benefits do not just stop at you, they will also get the same goodness and benefit from it.
Or if you wish, you can also buy me a coffee: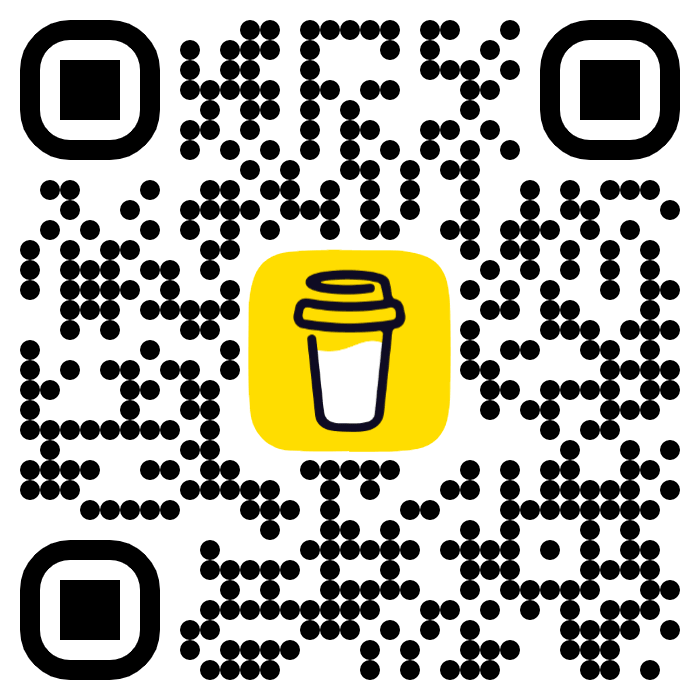 Thank you!
Live to Share. Share to Live. This blog is my life-long term project, for me to share my experiences and knowledge to the world which hopefully can be fruitful to those who read them and in the end hoping to become my life-long (passive) income.
My apologies. If you see ads appearing on this site and getting annoyed or disturb by them. As much as I want to share everything for free, unfortunately the domain and hosting used to host all these articles are not free. That's the reason I need the ads running to offset the cost. While I won't force you to see the ads, but it will be great and helpful if you are willing to turn off the ad-blocker while seeing this site.