Interesting book to read: Rich by Retirement – How Singaporeans can invest smart and retire wealthy
Rich by Retirement is written by Joshua Giersch – angmoh (Singapore slank for foreigner that's not from Asian countries) who was born in Australia and had stayed in Singapore for quite some time before moved to US. While Joshua was in Singapore, he worked on the financial industry and was active in HardwareZone Money Mind forum. From these 2 exposures, Joshua saw that there were many people in Singapore who still didn't know how to invest (in a proper way) or didn't know how to maximize their hard-earned money utilizing on what Singapore already has (such as CPF). And due to that reasons, he created Indiegogo page to fund a book (this book) that show and tell how one can be wealthy in Singapore. So this book is intended mainly for Singapore residents – be it Singaporean or anyone who stay and live in Singapore – to show ways how one can get rich by the time they retire the Singapore-way. The book now is in 3rd edition already (2019 version).
If you are Singaporean or happen to stay and live in Singapore, and looking for a way to invest the Singapore-way with the intention to get rich by your retirement, this is the book to read.
---
Book Summary: Rich by Retirement – How Singaporeans can invest smart and retire wealthy
Using the book, the author showed how one can manage his/her money on his/her own and do his/her own investment (thus called Personal finance) without the help of professional money managers. The author also told on the reason why you want to do this on your own and not involving the professionals (spoiler: because your interest and these professionals' interests likely to be different where your interest is to grow your money and become wealthy whereas these professionals are to get money from you as much as possible – in forms of fees and many thing else).
Few key take aways you can get from reading the book are these:
Before starting to invest, a) to Start an emergency fund that can cover your life for 6 months and b) to insure yourself with hospital plan and if you have people dependent on you, get a term life insurance that can cover 5 years of your income in case something bad happen to you.
Once you have done that, only then use the money allocated for investment and split it into 2 buckets: Stock bucket and bond bucket. Invest in stock for capital growth and dividends and invest in bond for income and stability.
Using the formula "110 – your age", this is the money that goes into your stock bucket. Then the remaining sum goes into bond bucket.
On the stock bucket, split into another 2: first half goes into your Singapore ETF-based stocks and the second half goes into ETF-based international stocks.
On the bond bucket, invest in ETF that tracks Singapore bonds.
Each months, invest a regular amount into the same ETF, put into whichever fund you are short of.
Then twice a year in May and November, rebalance your portfolio by selling and buying ETF to bring your portfolio back to (110 – age) proportion.
Inside the book, Joshua will also teach you why you should invest in ETF rather than invest in individual stocks or Unit Trust (spoiler: because of high fees). Joshua also teach on how to maximize CPF as one of the vehicle to get rich (spoiler: consider CPF-SA 4.5% interest as long-term bond). He also give recommendation on which ETF is the good one to invest into and the reasons why.
---
Book Review, Reason on why I read this book & why you should read this too
I'm in my mid 30's, staying and living happily in Singapore. Back when I was still studying, I never got lessons from schools on how to do investment. My parents only taught me to save enough so that I have the money to do whatever I want, but never specific on investing (or investing instruments to go for). Now on my adulthood, I realized so many missteps I have done, especially for not doing investing as early as possible. With the help of this book (on how to do it the Singapore-way) and various other sources, I have started catching up with my lacking in investing.
Reading this book opened my eyes on what I can do with my CPF account to maximize the returns, SRS account to get tax relief and list of good ETF to buy and invest into. This book also opened my eyes for criteria of good brokers and more importantly, reading the book fully opened my eyes that all these investment things I can do them on my own without the help of financial professionals or money managers, so that all the actions taken are to best-serve my own interests and not those professionals.
---
Where you can get & read Rich by Retirement – How Singaporeans can invest smart and retire wealthy
In case you are also interested with this book, here's where you can get the book.
---
1) Amazon
---
Ebook:
Alternative link in case you can't see the link above: Rich by Retirement – How Singaporeans can invest smart and retire wealthy (ebook).
---
Physical book (Paperback):
Alternative link in case you can't see the link above: Rich by Retirement – How Singaporeans can invest smart and retire wealthy (paperback).
---
If you are getting the digital copy, here's where you can read the book:
Note: If you buy anything from Amazon using any of the links above, I shall earn a small commission at no extra cost charged on your purchases.
---
2) Local library
Head to your local library or log in to your local library app to find and rent this book.
Here's the book ISBN number to help you search the book in library.
| | |
| --- | --- |
| ISBN-10 | 1521800308 |
| ISBN-13 | 978-1521800300 |
---
Do you have anything you want me to cover on my next article? Write them down on the comment section down below.
Alternatively, find more interesting topics on JILAXZONE:
JILAXZONE – Jon's Interesting Life & Amazing eXperience ZONE.
---
Hi, thanks for reading my curated article. Since you are here and if you find this article is good and helping you in anyway, help me to spread the words by sharing this article to your family, friends, acquaintances so the benefits do not just stop at you, they will also get the same goodness and benefit from it.
Or if you wish, you can also buy me a coffee: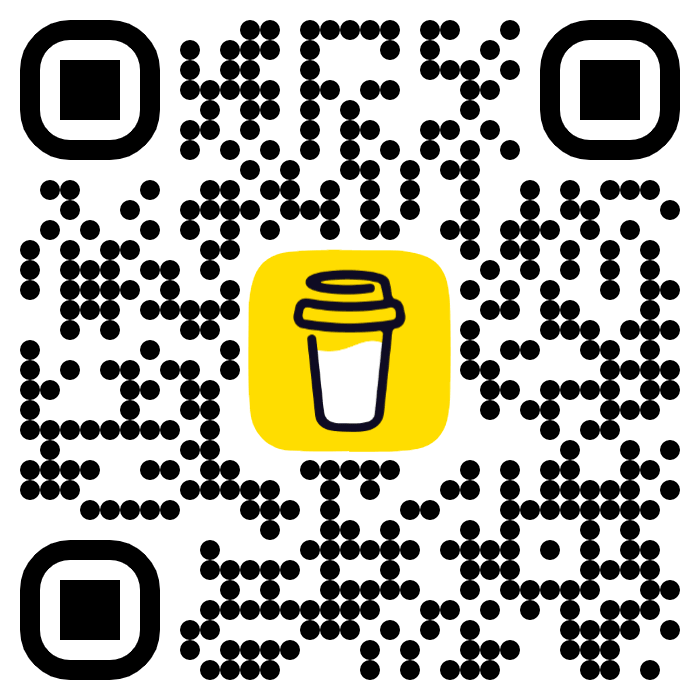 Thank you!
Live to Share. Share to Live. This blog is my life-long term project, for me to share my experiences and knowledge to the world which hopefully can be fruitful to those who read them and in the end hoping to become my life-long (passive) income.
My apologies. If you see ads appearing on this site and getting annoyed or disturb by them. As much as I want to share everything for free, unfortunately the domain and hosting used to host all these articles are not free. That's the reason I need the ads running to offset the cost. While I won't force you to see the ads, but it will be great and helpful if you are willing to turn off the ad-blocker while seeing this site.