101 Things Tourists Must Know and Read about Singapore – Not to be missed!
Visiting tropical Singapore? Then you are in a right place. Here I shall share 101 things of Tourists-must-know about the lion city. If this is your first time here reading my article, normally I will just give 7 tips, 7 points or 7 reasons only, plus occasionally one to 3 bonuses, but today I'll be super generous to give 101 number of tourists-must-know about Singapore, so if you happen to visit or have plan visiting Singapore, you won't come empty handed but with better knowledge about Singapore which hopefully can be advantages for you.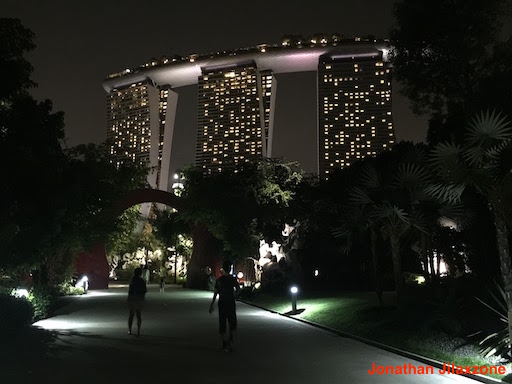 So let's start.
Arriving at the Singapore Changi Airport.
1. Sleep at Changi Airport
There's plenty of reasons why Singapore Changi Airport come as the best airports in the world for multiple times. One of the reasons is that Changi Airport has superb facilities, not only restaurants, foods, gadgets, but also theater, game corner, gardens, pool even comfortable place to sleep. Those things are accessible to both departing and arriving passengers. Changi Airport also opens 24×7. That means it never close. So if plan to spend the night at the airport, you can sleep overnight rather comfortably at Changi without the rear of getting stuck at the airport due to closing.
2. Hungry in the middle of the night at Changi Airport?
Also don't worry, Changi Airport is opened 24×7, though not all restaurants and places opened 24×7, but you should be able to easily find decent foods.
3. Feeling thirsty at Changi Airport?
There are multiple water taps you can safely drink the water in. And the best is they are FREE!
4. There are FREE Wi-Fi on Changi Airport and island-wide.
If connecting Wi-Fi sound too troublesome for you, there's FREE internet kiosk at Changi Airport.
5. If you need to buy local simcard, better buy it on city where there are non-tourist package simcard. Cheaper. Changi Airports normally sell Tourists package simcards only which can cost you up to $50 for full unlimited 100GB over data. Are you sure you can finish the whole quota?
6. Public Transport options
When it comes to finally leaving Changi airport to head to Singapore city, there are now 4 options: Taxi, Bus Train, Online ride sharing (eg: Uber).
Using Public Transports
7. Train and bus fare are interconnected no matter what the train/bus operators are. So you don't need to pay twice the price as long as you are in the 45 minutes grace period. You can have up to 5 connected journeys (4 bus and 1 train). Eg: From Changi Airport you take MRT to Bugis MRT, then from Bugis MRT you take bus to your hotel somewhere at Bugis, if you do it (switching from MRT and bus) within 45 minutes, you won't be charged double (Changi Airport MRT to Bugis MRT and Bugis MRT to hotel), you'll be charge lesser (Changi Airport MRT to hotel).
8. Buy EZ-link card for cheaper public transport journey. Even better buy a tourist pass when you are still at Changi Airport.
9. Don't forget to tap in and tap out on MRT and public busses, otherwise you'll end up paying the most expensive fares the bus have.
10. Download and use Google Maps to help you go between places in Singapore. It's relatively accurate in timing and routes offered.
11. There are 5 MRT lines currently, the 6th one is still in development. Green, Red, Purple, Yellow, Blue and Brown (in development).
12. East West Line (EWL) aka Green line, serving from Pasir Ris and Changi airport to Tuas. Take this line if you want to go to Changi Airport, Expo, Bugis (Bugis Street), City Hall (City Link Mall), Raffles Place, Tanjong Pagar.
13. North South Line (NSL) aka Red line, serving from Marina South Pier passing to Woodlands then to Jurong. Take this line if you want to go to City Hall, Raffles Place, Orchard, Ang Mo Kio, Woodlands, Jurong.
14. North East Line (NEL) aka Purple line, serving from Punggol to Harbour Front. Take this line if you want to go to Dhouby Ghaut (Plaza Singapura, Istana), Chinatown, Clark Quay, Harbour Front (Vivocity) and Sentosa island (via Sentosa express).
15. Circle Line (CCL) aka Yellow line, serving from Dhouby Ghaut to Bay Front and Harbour Front. Take this line if you want to go to Stadium, Bay Front (Marina Bay Sands, Gardens by the bay), Holland Village, Buona Vista, one-north (Fusionopolis).
16. Downtown Line (DTL) aka Blue line, serving from Expo to Bukit Panjang. Take this line if you want to go to Downtown, Rochor (Sim Lim), Botanic Garden, Beauty World, Bedok Reservoir.
17. Thompson East-Coast Line (TEL) aka Brown line is the 6th MRT lines and currently are under constructions. Once fully built, it will serve from Woodlands To Bedok South.
18. If you want to go to Marina Bay Sands, take Blue or Yellow line MRT and alight at Bay Front MRT. Don't get confused and don't alight at Marina Bay MRT.
19. If you want to visit Sentosa without paying for the Sentosa express (the train from/to Sentosa), or bus or cab, you can walk yourself for free. Find Sentosa broadwalk sign on Vivocity mall 1st floor.
20. If you plan to go back to city after having fun at Sentosa, you can freely ride their Sentosa express. No ticket required. You can also move from one place to another point within Sentosa premise without the train ticket.
21. Deepest MRT station today goes to Bencoolen MRT. It is 43m (141 feet) below ground. Recommended to take lift if you happen to visit/pass/alighting at this station.
22. Biggest MRT in terms of space is currently hold by Dhouby Ghaut MRT as it connects 3 lines: Red, Purple and Yellow lines. Not as big as Japan Shinjuku station but still it's big enough.
23. In purple line, if you notice there is 1 station missing. Find NE2 station.
24. Same goes for red line, there are some stations missing. Try to find NS2, NS6, NS18.
25. There is also station missing on Yellow line, find CC18 station.
26. MRT toilet and most public places including Malls, theaters are dry toilet. Be ready with your wet tissues to wipe yourself clean.
27. MRT toilet doesn't come with tissues in each cubicle. Must remember to take it from the washing area. Otherwise you'll end up, you know, disaster.
28. When taking public bus, go into the bus from front door only. Don't go in using the back door. While you can exit bus from either front or back door.
29. There's no exchange given if you ride and pay the bus with big amount. Consider to get an EZ link card available at any passenger services at MRT stations.
30. Public Bus will stop only at designated bus stops. Don't try to stop it anyhow you like.
31. Same goes for Taxi. They won't stop if you stop them on bus stop or traffic junction, especially on peak rush hours. So it's not uncle doesn't want money, it's because uncle doesn't want to lose money getting fine because of inappropriate stop.
32. Don't be surprised for few additional fees during your taxi or Uber ride. As there are peak time charge, midnight charge and ERP charge.
33. There's no toll road gate on expressways, instead ERP gate as Singapore try to automate as many as possible.
34. ERP stands for Electronic Road Pricing. On peak hours, you'll get additional charge for passing by. An initiative by Singapore government to reduce traffic during peak hours.
35. Singapore has very big tunnel expressway. Ask your taxi driver to drive you to KPE. It's the longest tunnel in South East Asia. KPE stands for Kallang Paya-Lebar Expressway.
36. Don't have much budget for transportation but feeling too tired to walk all day whole day? Rent a share bike. Most of them now do not require you to pay deposit. Check
here
.
Singapore is a Fine Country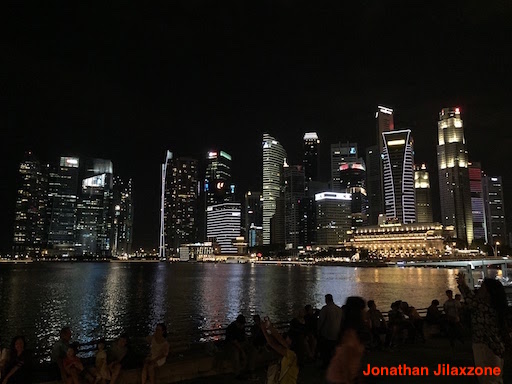 37. Singapore is known as fine country. Which has literally 2 meanings: 1. The city is one of the finest in the world. 2. There are so many rules which you can get fine for it.
38. No bubble gum. Bubble gum is also not available on any stores islandwide.
39. No eating and drinking in public transport. Otherwise may get $500 fine.
40. Smoking is prohibited in most places and in all public transport. Fine $1000 if you fail to comply. If you really need to smoke, find a designated smoking area.
41. No spitting in public places. Spitting can end you up in court and fine if $300. Read the Reddit article
here
.
42. To avoid massive traffic jams like in many other big cities around the world and to cut down on toxic gasses, Singapore Government made the car price here to be damn crazy expensive. People owning a Toyota here is considered rich already. Because entry model of Toyota which sold around $12K in neighboring countries, while in Singapore, the same model, you guess? $50K. And that car you are only entitled to use it for the next 10 years. After 10 years gone, you need to either scrap the car or buy another Certificate Of Entitlement (COE) for the car which can cost you another $50K depends on the bidding.
On the eating place, especially hawker centers or food courts
43. Common place where most local eat breakfast, lunch and dinner is hawker centers.
44. In most hawker, self service is common. Don't expect the seller to bring your food to where you sit. Bring it with you when you have ordered and they have finished make it for you.
45. If you see tissue on the table. That's not a free tissue on the dining table. It's what local says as "Chope!"
46. Don't try to find Chope in Google Translate, as it's a local slang. Chope in local terms, means the table is reserved and already taken.
47. If you are travelling yourself, to bring a pack of tissue is a must, especially if you eat at hawker center in peak hours. Use it for "Chope-ing" the table. Otherwise once you get your food, you may end up getting no seats.
48. Though it's relatively safe to leave your belongings behind on hawker centers when ordering food, but it's not recommended. Try at your own risk!
49. It's common to share table with strangers. Either someone will approach you, asking you to share table with them, or you do it with other strangers. All you need to ask is "is there anybody sitting here?"
50. Queue means good deals (value for money) or good food or both, anyway Singapore known for queuing.
---
Find other awesome articles, tips, tricks related to Life and Tech, iOS & Android quick review on:
---
51. On selected food court, you can find robots wandering around collecting dishes. Check the video below.
52. Some local dishes you should try: Char Kway Tiau, Nasi Lemak, Prata, Carot Cake, Nasi Padang.
53. One of the best place to eat Nasi Lemak is at Ponggol Nasi Lemak located near Kovan MRT (their original stall). Check
here
for details.
54. One of the best place to eat Prata is at The Roti Prata House located at Upper Thompson. Check their Facebook page
here
for details.
55. Beer, Liquor and other alcoholic beverages can only be sold before 10.30pm every day on most places (especially hawker centers and food courts) except those which has special licenses.
56. National beer is tiger beer.
57. Singapore coffee is a little bit different from outside world coffees, so while you are here, try to avoid common coffee place like Starbucks but to try local coffee shops for their unique mixes.
58. If you want black coffee, say "Kopi O". If you want black coffee without sugar, say "Kopi O kosong". Same goes for tea, "Teh O" for plain tea with sugar or "Teh O kosong" for plain tea without sugar. If you want coffee with condensed milk, say just "Kopi". If you want coffee with condensed milk and evaporated milk, say "Kopi C". Details of coffees and teas sold in Singapore hawker centers and Singapore coffee shops, you can find and master them
here
.
59. Tipping is not common in restaurants, food courts or even hawker center. But if you are willing to give, no one will reject.
60. At restaurants, when paying you'll get additional 7% for GST and 10% for service charge.
61. GST stands for Government Service Tax. If you buy gadgets that you would like to bring back to where you are from, ask for GST refund form and have it refund on Changi Airport.
62. National currency is SGD though if you happen to have Brunei Ringgit (or Brunei dollar), you can pay with it as well.
Housing & Staying Places
63. Most locals stay at apartments. Those who stay and own landed property here = rich man.
64. There are at least 2 types of apartments: HDB and condominium (condo).
65. HDB is what Singaporean normally called their public housings are. Normally tall building without any fences surrounding the premise, no swimming pool, no guards at the entrance.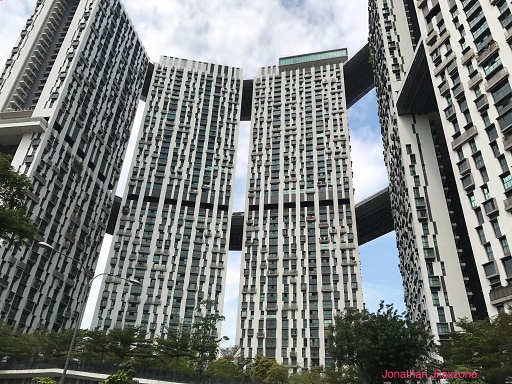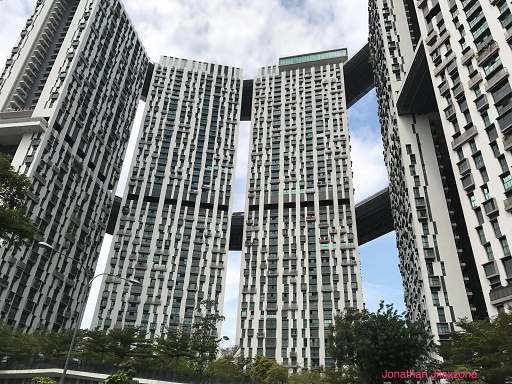 66. Condo, on the other hand, is most likely security guarded, normally has swimming pool, and have fences around the premise.
67. 90% of residential area here are HDB.
68. Both HDB and condo are forbidden for Airbnb rental according to Singapore law. Fail to comply, owner can end up getting fine and their property (HDB especially) is confiscated by government.
69. If you need to stay overnight, you can find 5-stars hotel, hostel, even capsule hotel. You can't and not allowed to sleep on bus stops, train stations or terminal.
70. Cheapest area for hostel and hotel is at Geylang due to its Singapore red district area.
71. Best area for hotel is Marina Bay Sands where you can enjoy Singapore city view and infinity pool.
Public Places
72. When taking escalator do stand on the left side. Right side is intended for people who want to rush.
73. Singapore is pedestrian first, vehicles second. If you see raised Zebra cross means you can cross anyhow you like. Vehicles passing nearby have to stop. But don't take it for granted for stopping a speeding car as you may end up getting hit by the car. Try at your own risk.
74. CCTVs are everywhere. And do be freaked out with that. It's for your own safety.
75. Most of tourists destinations are free as long as it's not a theme park, bird park or zoos.
76. Bored with touristy places? Try go to MacRitchie for short hiking (12-13KM), Pulau Ubin for cycling and getting a Singapore in the past feeling, East Coast for cycling and barbequing, or Coney Island.
77. If you are looking for beach, try to avoid Sentosa island. Not only the beach is small but it will be super crowded. Try to go either East Coast where you can rent a bike and cycling or go to Changi beach for another experience.
78. Durian is one of local favorite fruits. Depends on the place and type of durian, it can be as low as $2/box to $40/box.
79. For Durian, Locals favors for Mao Shan Wang durian.
80. One of the best place to eat Mao Shan Wang durian is at Ah Seng Durian at Blk 20 Ghim Moh Market #01-119 to #01-122. Get ready to spend $40-$100 just for eating durians.
81. Due to their love with durians, there are 2 building in shape of 2 durians. The place called Esplanade. Place for concert and art area. To go here and take photo, take the Yellow line and alight at Esplanade MRT.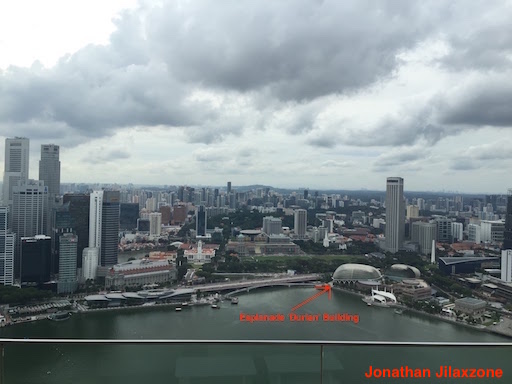 82. When local says Mac, it refers to McDonald's.
83. Beach road near Bugis area, is the evidence of Singapore past time that the area was a beach which today sky scrappers are built on top of the reclaimed land. No more beach guys!
84. Marina Bay Sands building is built totally on reclaimed land.
85. Not only Singapore has underground expressway, it has many underground malls. Even quite a few of them are fully underground. City Link Mall on City Hall MRT.
86. Go to Mustafa for 24 hour shopping. There are almost everything here, foods, gadgets, groceries, gifts,
87. You won't see many locals on their casinos. Wonder why? That's because Singapore government came out with rules that make locals need to pay $200/entry to enter casino. Or $2000/year.
Fun Facts
88. Sun rise at 7am in almost everyday. And sun sets at 7pm.
89. Singapore loves to use abbreviations. In case you are not aware, in post above I also use so many abbreviations.
90. Singapore is so tiny. You may get difficulties spotting it on the world map. In case you are looking for it, it's located on the south most Asia continent, above Indonesia.
91. Since it's so tiny, every Formula One event, Singapore has to close its road and convert it to a race track. And when the event is done, Singapore will convert back the race track back to normal road. Can you imagine the hassle?
92. However despite you barely see Singapore on the world map and all the hassle for being such a small country, Singapore passport is one of the most powerful passport in the world.
93. Sentosa Island – the one stop entertainment island was called island of death from behind (Pulau Belakang Mati) in the past.
94. You can enjoy Marina Bay Sands city view from 55th floor without paying, but limited view point only. Just find lift that takes passenger to the restaurants. Normally you need to pay $20/person.
95. You can gym for free at nearby HDB. Feel free to use but don't damage it.
96. Act like a local by using all these apps mentioned
here
. Discounts, perks, getting around easily.
97. People said, if you are visiting Singapore but haven't taken photos with Merlion, means you are not going to Singapore yet. So be sure to spend time and take photos with Merlion. The iconic half lion half fish statue is located at Merlion Park, One Fullerton. Nearest MRT is Raffles Place MRT or Esplanade MRT.
98. If you bought gadgets or items on participating outlets and have the GST refund form with you, don't forget to claim a refund when you are on Changi Airport. Find GST refund counter located at each Airport terminals.
99. You can return back your Ez link card and get a refund in case you don't want to keep it as souvenir. Go to Changi Airport MRT Station passenger service to do that.
100. Bored with Singapore? You can do short escape and cheaper also, take public bus from Woodlands to Johor Bahru Malaysia. Avoid weekends and public holiday though otherwise you may end up queueing on Malaysia immigration for 3-4 hours.
101. Done with Singapore and need to go back to Changi Airport to catch your flight? Make sure to check
here
for alternative ways you can do to go to Changi Airport.
---
For Life & Tech tips, iOS & Android Apps and Games quick review, do visit below:
---
Hi, thanks for reading my article. I do spend my time and efforts writing this article based on my own experiences for my own journal as well as to share the knowledge to whoever read it so hopefully they can get the benefit out of it
If you find and feel this article is good and helping you in anyway, help me to spread the words by sharing this article to your family, friends, acquaintances so all this goodness, my spent time and efforts do not just stop at you, they will also get the same goodness and benefit from it.
Thank you!