FREE Wi-Fi alias WiFi Gratis di Bandara Soekarno-Hatta (CGK)
Lagi berkunjung ke Soekarno-Hatta Airport? Dan kebetulan lagi jadi fakir Pulsa Internet?
Ya nggak masalah! Di semua terminal Bandara Soekarno-Hatta sekarang sudah di fasilitasi dengan FREE Wi-Fi, sehingga buat kalian yang kebetulan sedang berkunjung bisa menikmati internet secara Gratis.
Begini cara nya dapatin Internet Gratis di Soekarno-Hatta Airport
1) Hidupkan Wi-Fi di smartphone anda
2) Cari access point (Wi-Fi) yang nama nya AP2@wifi.id
3) Tunggu sebentar, tunggu hingga browser Anda terbuka. Kalau nggak terbuka juga, buka Saja browser Anda Dan ketik aja Google.com, nanti Anda akan di redirect ke halaman utama nya AP@wifi.id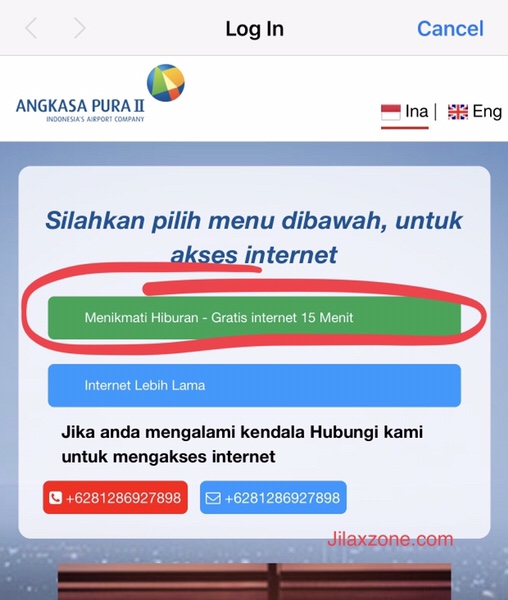 4) Untuk menikmati internet gratis, pilih menu yg pertama, "Menikmati Hiburan – Gratis internet 15 menit"
5) Setelah pilih opsi tersebut, Anda akan di redirect ke halaman iklan, klik saja salah satu iklan tersebut dan tunggu hingga Anda terkoneksi dengan internet.
Internet Gratis sih, tapi kok cuma 15 menit?
Cara di atas Anda bisa ulang sebanyak dan sesuka hati Anda, arti nya: unlimited internet selama Anda berkunjung di Soekarno-Hatta Airport. WOW!
Tau dari mana sudah terkoneksi dengan internet gratis atau belum?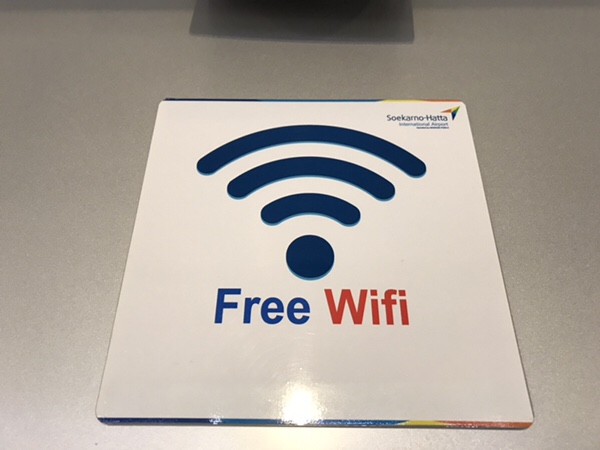 Gampang! Matiin aja data/mobile internet kalian. Lalu test buka website kesayangan kalian, atau kalau bingung, buka aja https://jilaxzone.com.
Kalau halaman web nya terbuka, berarti selamat! Anda sudah terhubung dengan internet gratis via Wi-Fi.
Tunggu apalagi. Fakir Pulsa Internet atau bukan, kalau bisa gratis ngapain harus bayar? 8p
Tau nggak? Tulisan ini pun di buat di Bandara Soekarno-Hatta Terminal 3, menggunakan fasilitas FREE internet AP2@wifi.id 🙂 Sampai ketemu lagi!
---
Hi, thanks for reading my article. I do spend my time and efforts writing this article based on my own experiences for my own journal as well as to share the knowledge to whoever read it so hopefully they can get the benefit out of it
If you find and feel this article is good and helping you in anyway, help me to spread the words by sharing this article to your family, friends, acquaintances so all this goodness, my spent time and efforts do not just stop at you, they will also get the same goodness and benefit from it.
Thank you!
---
This post is created and published fully on mobile device to be consumed best on mobile device. Pardon me for typos, any mis-alignments and any mis-layouting.
Do support CREDIBICONMOD Movement.Don't just consume only but CReate EDIt puBlIsh and Consume ON MObile Device.