FREE & Good colorful keyboard for iPhone with bunch of useful features
Bored with the default white, gray and black iPhone keyboard and looking to change your iPhone keyboard color to any color you like or matching with your iPhone color?
What if not only you can change the color of keyboard, but also get bunch of other useful keyboard features? Well you are in the right place for good colorful keyboard for iPhone with bunch of useful features.
In the past, iPhone and iOS users may envy with peers or siblings who are using Android smartphones and tablets, since they can easily customize their keyboard up to their own preferences.
Good thing is that, as iPhone and iOS users, you should be envy no more with your Android friends because you too can have a good colorful looking keyboard on your iPhone and iOS devices. And it's not only colorful, but also have bunch of useful features. And more importantly, no jailbreaking required.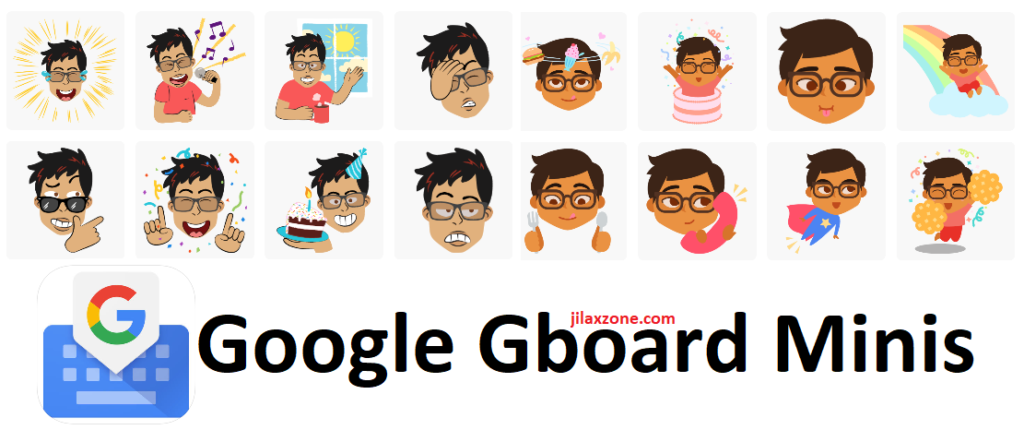 With this colorful keyboard, you can:
Use any color or background wallpaper of your choice.
Swipe between characters for easier and faster texting (check here for more detailed info).
Do language translation directly without leaving your app or game.
Do Google search, image search and gif search without leaving your app or game.
Capture looping image and directly send it.
Create and use your own Emoji (more on it here)
It's totally free. No in-app purchases required.
Meet Gboard – The Mighty Keyboard for your iPhone and iOS
Here the official YouTube video for Gboard – though the video is a bit outdated, but it should give you the idea on what Gboard is and what it can do for you.
Here is the Gboard download link.
| | |
| --- | --- |
| Download Link | |
| QR Code | |
| Alternative Link | iOS link |
Here's how to change your iPhone Keyboard color
And here's how to change the color of your iPhone keyboard inside Gboard.
1) Install Gboard. If you haven't, download link is provided above.
2) Once installed, go to Gboard app, find and tap on Themes.
3) Choose either default, landscapes, or create your own using Custom menu.
In case you have your own color or wallpaper of choice,
4) Tap Custom menu, then on image gallery, choose your image.
5) Arrange the image as needed then tap on Choose.
6) On Customize theme screen, choose the opacity of the background, background color and text color as you like. You can choose and customize other options as well, such as border color, non-text keys color, swipe color and many other options.
7) Tap DONE once done.
Now try to type with your iPhone. Your colorful custom keyboard should appear.
Other things you can do with Gboard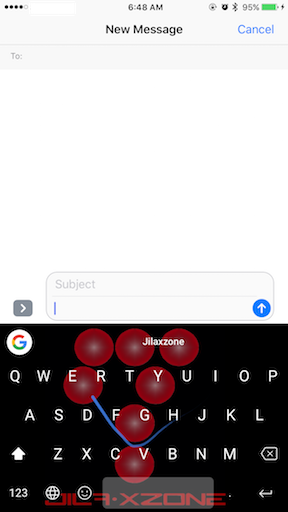 At the time this article is written, Gboard can do so much thing other than do Google search directly without leaving your app or game. Like I mentioned above, it can directly translate your text, it can also helps you to get funny GIFs and capture looping images.
Well, it's time to have fun!
Let me know on the comment section below if you have queries or difficulties installing and setting up Gboard on your iPhone. I'll gladly help you out.
---
Do you have anything you want me to cover on my next article? Write them down on the comment section down below.
Alternatively, find more interesting topics on JILAXZONE:
JILAXZONE – Jon's Interesting Life & Amazing eXperience ZONE.
---
Hi, thanks for reading my curated article. Since you are here and if you find this article is good and helping you in anyway, help me to spread the words by sharing this article to your family, friends, acquaintances so the benefits do not just stop at you, they will also get the same goodness and benefit from it.
Or if you wish, you can also buy me a coffee:
Thank you!
Live to Share. Share to Live. This blog is my life-long term project, for me to share my experiences and knowledge to the world which hopefully can be fruitful to those who read them and in the end hoping to become my life-long (passive) income.
My apologies. If you see ads appearing on this site and getting annoyed or disturb by them. As much as I want to share everything for free, unfortunately the domain and hosting used to host all these articles are not free. That's the reason I need the ads running to offset the cost. While I won't force you to see the ads, but it will be great and helpful if you are willing to turn off the ad-blocker while seeing this site.