Salute to Singapore Changi Airport Lost and Found – A Real life story
With this article, I would like to say thank you to whomever involved in my wife missing-and-then-found wallet. Thanks for making my day (any my wife day).
Singapore Changi Airport Lost and found contact
In case any of you happen to lose any item inside Singapore Changi Airport, here are the lost and found information. They shall patiently guide you and help you to find the missing items. Of course if it found.
If you are still on Changi Airport, go to Lost and Found counter, they should be easily found on the map.
In case you are no longer on the Changi Airport premise, link to submit lost report:
I would strongly suggest to go and come to the Lost and Found counter if you are still on premise, however if you are already away, I would suggest you to go to the web link provided above rather than emailing or contacting directly – because in the end they will still need your particular and details of the missing item(s). Easier to be done via the web link.
This is real story happening to my wife and her missing wallet
Salute to Singapore Changi Airport lost and found crew and whoever involved (it could be any passengers who happen to be at Changi airport that day, uncle/auntie cleaner, security team) who has helped found my wife wallet, handed over the lost wallet to the lost and found post and finally returned the wallet to my wife.
This was where it all began…
It was supposed to be a happy and relaxed vacation. My parents, my wife and I were enroute to Bangkok and Chiang Mai, Thailand on last October 2019. There were so many things happening on the day of our departure. We have 2 non-connecting flights. First one is from Singapore to Bangkok, then second is from Bangkok to Chiang Mai. Both flights were on the same day and only about 4 hours difference in local time. I'll share the detailed story on another article but long story short, we were unable to catch the second flight due to delay on our first flight. Missed the planes and with hungry tummies, we approached the food counter at Bangkok Suvarnabhumi Airport. On the way to make payment, we got another surprise of the day, finding out my wife wallet was gone missing. She isn't a reckless person normally.
Panicked for sure the first time we found out the wallet was missing, but then we finally let it go because, well, there's nothing much we could do and the fact that the wallet was gone since only God knows when. The last time she saw her wallet was when she bought food at Singapore Changi Airport T3 (Terminal 3). So it could be lost in Singapore Changi airport, or lost in the airplane or lost in Bangkok Suvarnabhumi Airport. Lucikly enough, she didn't keep all of the vacation money on her wallet, otherwise we were going to be pretty much messed up for the rest of our journey as most of our ATM and cards were left at home intentionally – to avoid lost or stolen case.
After finally replenished our stamina, still at Suvarnabhumi Airport – waiting for our next flight to Chiang Mai and after checking the whole airport areas and getting flight crew to also help us check on the airplane in case there's wallet left behind and in the end still found nothing, my dad told me to give it a try to contact lost and found at Singapore Changi Airport. Initially I was very reluctant to do so but finally I made up my mind and thought why not, at least I'm giving it a try. How worst it could be?
I submit lost and found request using the link I shared above. And this was the reply I got from them.

What a fruitful hope it turned out!
All of us were trying to forget that we lost the wallet and tried our best to stay happy and relax during vacation. Then came the 5th day of our vacation, woke up from hotel bed and lazily checked email (means 5 days after contacting Singapore Changi Airport lost and found) without any hopes of finding it back, they replied to my inquiry.
Here's the reply from them.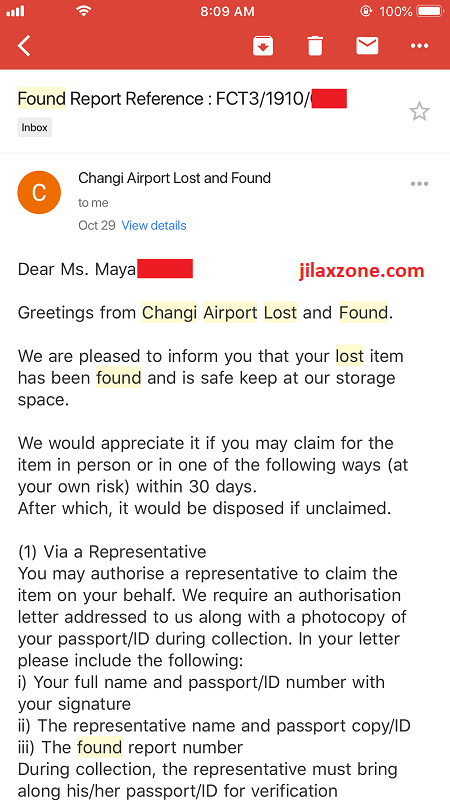 In short, they managed to find the lost wallet and kept it for my wife until our return to Singapore. From this point onward, we were already so happy – regardless the wallet contents were still intact or not, at least we hoped that all the important cards (such as ID card, Credit Card, ATM card) are still intact.
What a happy ending!
Once arrived back at Singapore, after clearing immigration my wife came to the Singapore Changi Airport lost and found section located at T3 (Terminal 3) basement to collect her wallet. Like I said, both of us didn't have much hope it will return back in original condition, hoping only her ID card, Credit card and ATM card to be there, but again to our surprises, the wallet was intact including the notes (money) inside it.
Salute and BIG thanks!
Salute to everyone who accidentally or by duty involved in the return of my wife missing wallet saga, you guys are rocks!
This event opens my eyes that there are so many great and kind people out there that though they may not know you but willing to help you. And it somehow tells me to do the same act of kindness.
Morale of the story
1) Don't lose hope. There's always good person who without any string attached, trying to help people.
2) Don't start blaming, don't start finger pointing. They are totally no use. It's already happened anyway. What's required is how to proceed going forward and how to avoid such thing from happening again in the future.
3) Always have a backup plan. Bring along other methods of payment with you: cash, ATM card, credit or debit card, because during emergency time you may need them.
4) Split the money. Don't keep all those methods of payment in one compartment only – including your cash – be it when you are on your daily routines or most importantly when abroad other countries or places.
5) Have a copy of your passport. When traveling abroad, ensure you have a copy of your passport, in case it's your passport that gone missing. With the copy of your passport, it's going to be a lot easier to clear immigration and/or to create a new one on the nearest embassy.
6) Bring your SIM Card. Ensure you bring your home country SIM Card with you and for those who are using prepaid, ensure you have enough balance for emergency purposes, such as making a call or receiving OTP (One Time Password) message.
7) Be that helpful person, because karma does exist!
---
Do you have anything you want me to cover on my next article? Write them down on the comment section down below.
Alternatively, find more interesting topics on JILAXZONE:
JILAXZONE – Jon's Interesting Life & Amazing eXperience ZONE.
---
Hi, thanks for reading my curated article. Since you are here and if you find this article is good and helping you in anyway, help me to spread the words by sharing this article to your family, friends, acquaintances so the benefits do not just stop at you, they will also get the same goodness and benefit from it.
Or if you wish, you can also buy me a coffee: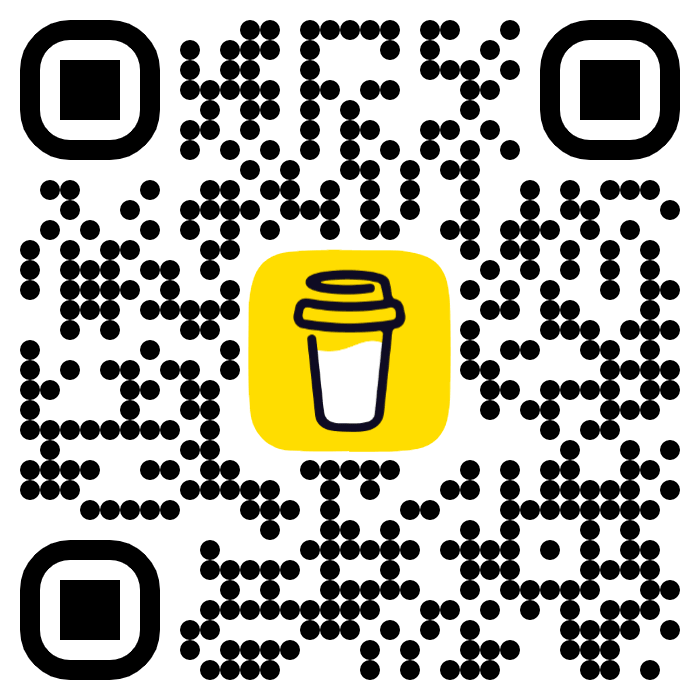 Thank you!
Live to Share. Share to Live. This blog is my life-long term project, for me to share my experiences and knowledge to the world which hopefully can be fruitful to those who read them and in the end hoping to become my life-long (passive) income.
My apologies. If you see ads appearing on this site and getting annoyed or disturb by them. As much as I want to share everything for free, unfortunately the domain and hosting used to host all these articles are not free. That's the reason I need the ads running to offset the cost. While I won't force you to see the ads, but it will be great and helpful if you are willing to turn off the ad-blocker while seeing this site.