Free Airport Transfer between Terminals at Soekarno Hatta International Airport – Jakarta Indonesia
End up at Soekarno Hatta and need Airport transfer between Airport terminals or to Jakarta city? Get into the skytrain!
It used to be a headache even for locals to transfer between terminals and to go outside the airport to the city area – either you need to get to your own vehicles otherwise it's going to be expensive and/or stuck at traffic jam or both, but now since they have built the skytrain back in 2017, transferring between airport terminals in Soekarno Hatta International Airport or known as Jakarta Airport is as easy as taking the free skytrain rides.
Now you can easily go back and forth to different terminals in Soekarno Hatta International Airport by the free skytrain services. It connects the 3 terminals: T1 – Terminal 1 for domestic flight, T2 – Terminal 2 for both domestic and international flights and T3 – Terminal 3 for both domestic and international flights. The skytrain also connects to Airport Railway Station – the train towards the Jakarta city.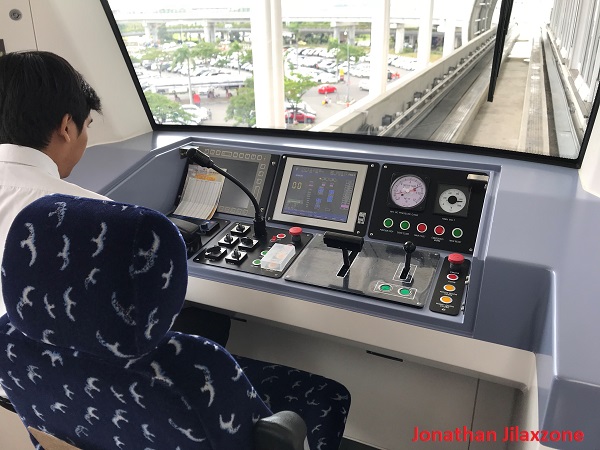 Here's how to get into the skytrain
Located outside the terminals, so you need to go outside the terminal to find it out. Luckily it's as easy as finding the overhead train tracks – it should be pretty easy to find since it's super obvious anyway – then locate the skytrain station and head there.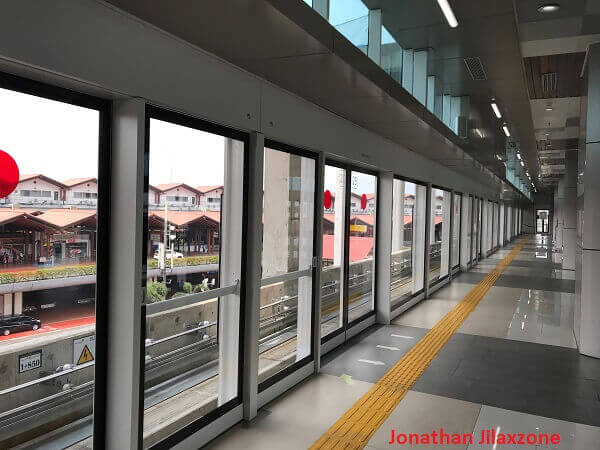 How much does the skytrain cost?
It's totally free. Getting around between terminals at Soekarno Hatta Airport and even going into the Airport Railway Station are free of charge.
Here's the skytrain routes
The skytrain covers the whole terminals as well as the Airport Railway station.
In sequence, here they are:
The first bound starts at Terminal 1 > Airport Railway Station > Terminal 2 > Terminal 3.
The second bound is basically the other way around, starts at Terminal 3 > Terminal 2 > Airport Railway Station > Terminal 1.
Skytrain schedule
A picture worth thousand words, so here it is the skytrain schedule.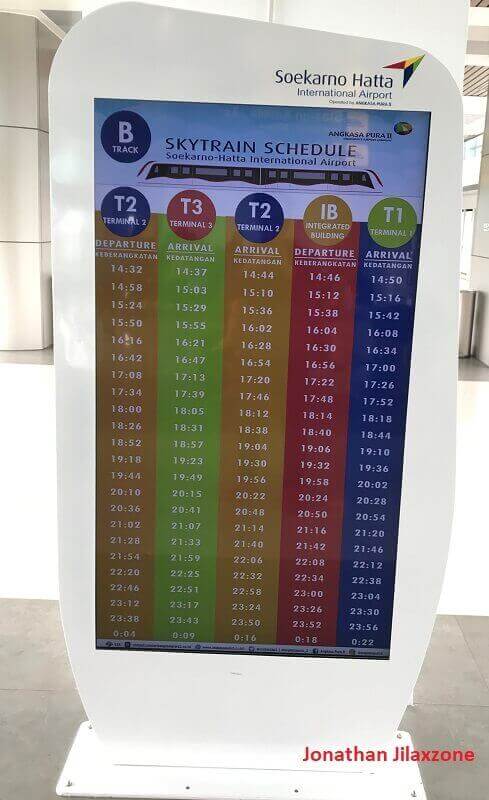 Fun fact for foreigners
Soekarno Hatta isn't the only public commercial airport in Jakarta, there's another public Airport called Halim Perdana Kusuma Airport – which used to be a military only airport now opened for public.
So for you who visit Indonesia from abroad and have another domestic flight (connecting/not), ensure when you book the flight, it flies from Soekarno Hatta, otherwise you need to travel around 37KM to reach Halim Perdana Kusuma Airport.
When there's only light traffic, you can reach Halim Perdana Kusuma Airport from Soekarno Hatta Airport – passing Jakarta – in about 30-45 minutes, however never underestimate Jakarta massive traffic jam. On normal busy weekdays, the travel time can be double or even triple than the original time so unless you have plenty of time between the flights, stick to Soekarno Hatta as much as possible.
---
Do you have anything you want me to cover on my next article? Write them down on the comment section down below.
Alternatively, find more interesting topics on JILAXZONE:
JILAXZONE – Jon's Interesting Life & Amazing eXperience ZONE.
---
Hi, thanks for reading my curated article. Since you are here and if you find this article is good and helping you in anyway, help me to spread the words by sharing this article to your family, friends, acquaintances so the benefits do not just stop at you, they will also get the same goodness and benefit from it.
Or if you wish, you can also buy me a coffee: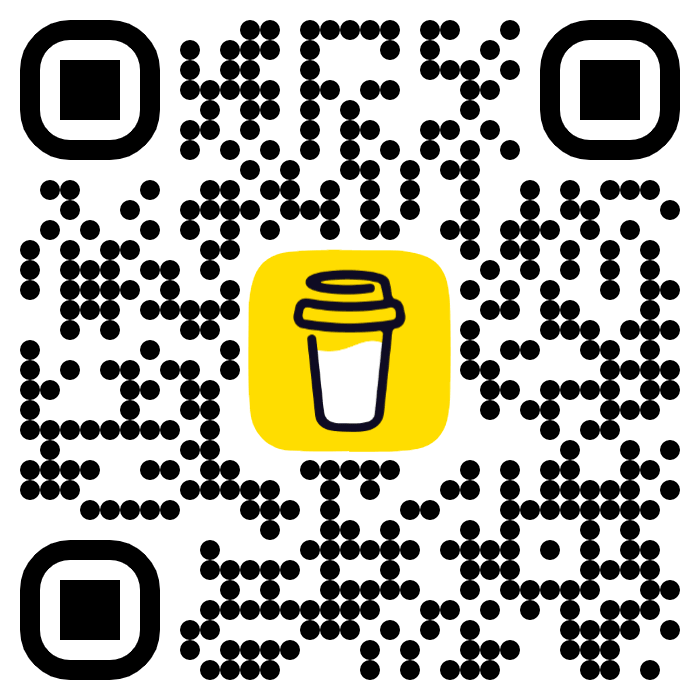 Thank you!
Live to Share. Share to Live. This blog is my life-long term project, for me to share my experiences and knowledge to the world which hopefully can be fruitful to those who read them and in the end hoping to become my life-long (passive) income.
My apologies. If you see ads appearing on this site and getting annoyed or disturb by them. As much as I want to share everything for free, unfortunately the domain and hosting used to host all these articles are not free. That's the reason I need the ads running to offset the cost. While I won't force you to see the ads, but it will be great and helpful if you are willing to turn off the ad-blocker while seeing this site.