How to remove photo location data of already taken photos directly from smartphone | Android | iOS
These days most of us is relying on our smartphone on pretty much everything, including taking photos and sharing them to social media.
Thanks to all technological advancement, for the size of today smartphone, you get a pretty good camera setup (depends on your smartphone model) as well as GPS embedded to it, resulting images captured to have the location information tagged to it. This is good if you want to create and store your photos in digital album based on their locations or if you want to have a way to remember where you were when the photo was taken. But what if you want to store or share the photo without the location info?
Here's how to remove photo location data from already taken images or photos
Remove photo location data if you are using Android
All modern Android smartphone comes with Google Photos installed. However in case your phone doesn't have Google Photos, do first install it.
1) Ensure Google Photos is installed. If you don't have it yet, here's the download link: Google Photos.
2) Open Google Photos, on the top left side of the screen, tap on the 3-bar icon to open its menu. Tap on Device folders.
3) Under Device folders/Photos on device, look for the photo you want to remove its location data. Tap on the individual photo.
4) On individual photo, tap on the 3-dot icon on the top right of the screen to show the photo details. One of the details shown is the location data.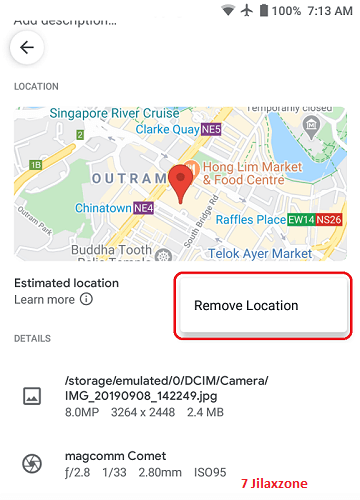 5) On photo location data, tap "Remove Location". If prompted, "Remove location?", tap "Remove" to proceed removing location data from the photo.
Repeat the steps for any other photos that you want their location data to be removed.
Remove photo location data if you are using iOS/iPhone
Unlike Android newer smartphone models with newer Android OS has Google Photos built-in by default which useful to remove location data from photos taken, iOS / iPhone doesn't have any built-in app to do so. But that doesn't stop you from removing location data from your photos on iPhone or iOS device. Here's how:
1) Go to App Store and install Exif Viewer. Exif is Exchangable Image File Format – a standard to store photo metadata. Here's one of the Exif viewer app: download link. You can, however, choose any other Exif viewer app of your choice, so long it can remove the location data.
2) Open the Exif Viewer app. If the app prompting to access your photos, give it the access. Pick of the photo and tap on it.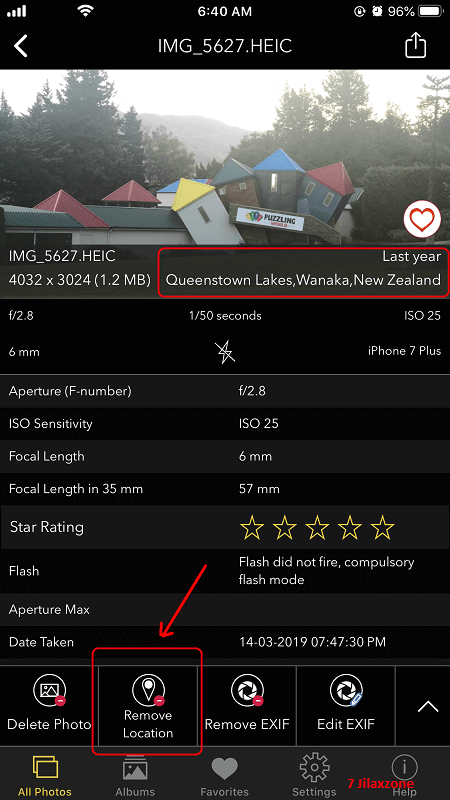 3) Tap on "Remove Location", when prompted, "Allow 'Exif Viewer' to modify this photo?" Tap on "Modify" to proceed removing location data from the photo.
Repeat the steps for any other photos that you want their location data to be removed.
---
Do you have anything you want me to cover on my next article? Write them down on the comment section down below.
Alternatively, find more interesting topics on JILAXZONE:
JILAXZONE – Jon's Interesting Life & Amazing eXperience ZONE.
---
Hi, thanks for reading my curated article. Since you are here and if you find this article is good and helping you in anyway, help me to spread the words by sharing this article to your family, friends, acquaintances so the benefits do not just stop at you, they will also get the same goodness and benefit from it.
Or if you wish, you can also buy me a coffee: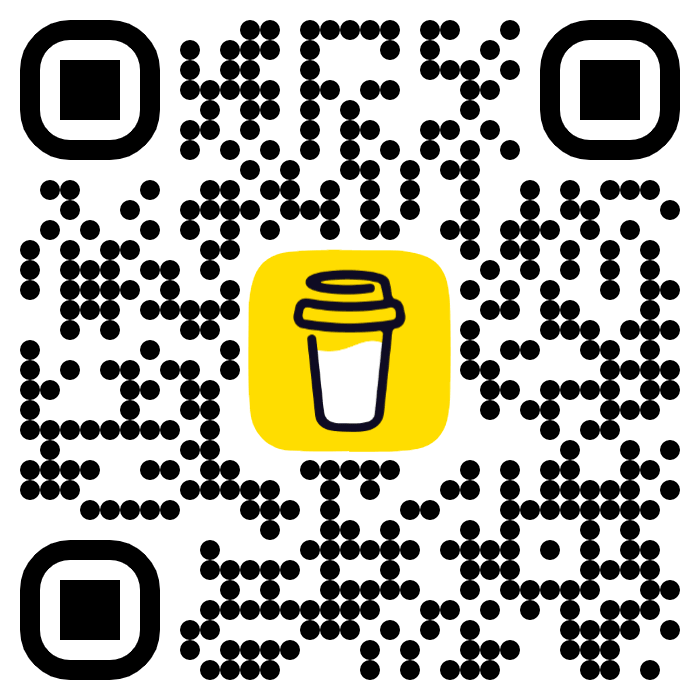 Thank you!
Live to Share. Share to Live. This blog is my life-long term project, for me to share my experiences and knowledge to the world which hopefully can be fruitful to those who read them and in the end hoping to become my life-long (passive) income.
My apologies. If you see ads appearing on this site and getting annoyed or disturb by them. As much as I want to share everything for free, unfortunately the domain and hosting used to host all these articles are not free. That's the reason I need the ads running to offset the cost. While I won't force you to see the ads, but it will be great and helpful if you are willing to turn off the ad-blocker while seeing this site.