FREE! Ep 16: FREE Games! Android, iOS, PC & Nintendo Switch. Limited Period Only. Download link inside.
Who doesn't love free stuffs? I do love them. Here are FREE stuffs for this episode. Enjoy!
There are Android, iOS, PC & Nintendo Switch FREE games available to own/download
Some of these games are available for FREE for limited period only, so go get them while they are FREE
In case there's no enough FREE games here or looking for some other FREE! things, do check at the bottom of the article to get more FREE! stuffs.
Gathered across various sources around the world and from the internet, here I share with you all the FREE! stuffs – products or services – that I found them interesting. Some of them are totally FREE! while some of them are just temporarily FREE! So be sure to get/download/consume them while they are FREE!
This time, I found various FREE! games for various platforms: Android, iOS, PC and Nintendo Switch platforms. Some of them are only FREE! to play (without you owning the game), some of them are temporarily FREE, some require you to read the instruction to get the app/game for FREE, while some others are FREE to keep. So don't wait to get and try them while they are FREE! Without further ado, here they are.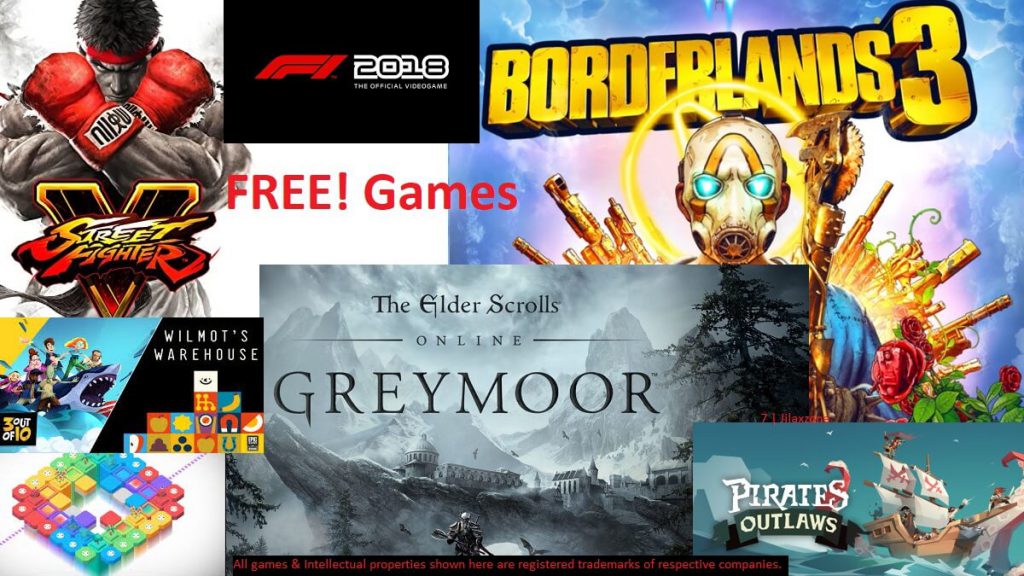 For other episodes of FREE!, check them here: FREE! All Episodes.
Play better with Controller!
Some of these games below, you can play them with a Bluetooth Controller. In case you are interested, here's the controller I use.
iPega 9083: For playing PC and Android games. I like it because the fact that it can be used both on PC and Android without much hassle (driver auto- detected and installed), plus when I'm playing any Android game, I can put my Android in between – just like a Nintendo Switch.
On Amazon:
Alternative link in case you can't see the link above: iPega 9083 Amazon link.
On AliExpress:
IPEGA 9083
Alternative link in case you can't see the link above: iPega 9083 AliExpress link.
SteelSeries Nimbus+: For playing iOS games. I like it because it's MFi certified – Made for iOS, any controller-compatible games will for sure run with this controller.
On Amazon:
Alternative link in case you can't see the link above: SteelSeries Nimbus+ on Amazon. If you need to buy the smartphone clipper, here: Nimbus iPhone clipper on AliExpress.
See the controllers in action.
Note: If you buy anything from Amazon using links above, I will earn a small commission at no extra cost charged on your purchases.
FREE! GAMES
Here they are FREE! games available on this episode with alphabetical ordering. Be sure to check all of them and download/consume them while it's FREE!.
Breakfaster
We are BREAKFASTER, a breakfast, fast food chain, with an incredible amount of impatient customers, who want their first meal of the day served as soon as possible. Your goal as our new hire is to deliver as many orders, as fast as you can, until inevitably being FIRED.
But don't worry, we might hire you again.
Football Manager 2020
Every decision counts in Football Manager 2020 with new features and polished game mechanics rewarding planning and progression like never before, empowering managers to develop and refine both your club's and your own unique identity.
Jump Rope Challenge
Jump rope virtually and watch the on-screen counter increase with each successful hop! Another player can join in on the fun with another Joy-Con™ controller as you strive for a high score. This game is available FREE through Sept. 30, 2020. By using a pair of Joy-Con controllers and imagining them as the handles of a jump rope, players can virtually jump rope every day. With hopping bunnies as the characters, simple menus and no long tutorials to jump through, it's quick and easy to learn the ropes. You can even skip in style with a number of outfits and backgrounds!
Life is Strange: Episode 1
After a tragic incident, brothers Sean and Daniel Diaz run away from home. Fearing the police, and dealing with Daniel's new telekinetic power, the boys head to Mexico. Each stop on their journey brings new friends and new challenges.
Path of Exile
You are an Exile, struggling to survive on the dark continent of Wraeclast, as you fight to earn power to exact your revenge against those who wronged you. Created by hardcore gamers, Path of Exile is an online Action RPG set in a dark fantasy world.
Stick It To The Man!
Hard hat tester, Ray, has a bizarre accident and wakes up with a giant pink spaghetti arm sticking out of his brain! With his awesome new powers he can read minds and change the world with stickers but he's on the run for a crime he didn't commit.
Storm Escape
Storm Escape is a fast paced racing game with huge customization options. Real 3D gameplay and graphics. There are only 11 Levels but there is more to come.
Super Cat Tales
Six cats are the new Jump'n'Fur stars! Reunite Alex the Cat with his siblings and explore a mysterious island. Control 24 paws with just 2 thumbs tapping the left or right side of the screen. You'll be surprised how easy it is to climb, swim, jump and run. Just don't forget to bring the right cat for the job!
Swap-Swap Panda
Swap-Swap Panda is a cute platform game where two pandas go on an adventure to take back the cupcakes stolen by some pesky ninjas. You will cross a wonderful land full of bamboo forests, fantastic sights, and hazards. You'll be in control of two pandas, a chubby giant panda and a funny red panda, each of which with different abilities needed to overcome all the obstacles in the levels. That's right, just with teamwork you'll be able to get through all the levels, by switching pandas and controlling one at a time.
The Tomorrow War
The Tomorrow War is a space sim based on the trilogy of novels written by a famous Russian author, Alexander Zorich. These books are dedicated to the intergalactic war of two mighty empires. Along with the graduates of the military-space academy players will witness different stages of the conflict between United Earth Empire and Konkordia. Gamers will participate in local operations and in huge space battles, meet alien races and fight against unofficial military organizations and of course take part in the final battle.
Watch Dogs 2
Welcome to San Francisco! Join the most notorious hacker group, DedSec. Your objective: execute the biggest hack of the history.
WinterForts: Exiled Kingdom Empires at War
Featured as "BEST NEW GAME" by Apple in over 90 COUNTRIES!
WinterForts: Exiled Kingdom is a new kind of strategic castle-building game where you control a group of exiled warriors in search of revenge against the treacherous Horde. Craft the layout of your fort, send your workers into the wild, harvest meat from dead dragons, join one of eight Houses and raise an army of archers, beasts and undeads to fight in revolutionary battles inspired by tower defense games.
Vita Fighters
An epic fighting game for casual and veteran fighting game players. Choose from the initial 11 playable characters based on different fighting game archetypes and defeat the final boss titan. More character, bosses and stages will be unlocked in the future.
Not enough FREE! stuffs here?
Browse FREE! section at JILAXZONE for more FREE! contents and stuffs! While some of the FREE! contents are available within limited time and period only but many are still available as always FREE!
---
Do you have anything you want me to cover on my next article? Write them down on the comment section down below.
Alternatively, find more interesting topics on JILAXZONE:
JILAXZONE – Jon's Interesting Life & Amazing eXperience ZONE.
---
Hi, thanks for reading my curated article. Since you are here and if you find this article is good and helping you in anyway, help me to spread the words by sharing this article to your family, friends, acquaintances so the benefits do not just stop at you, they will also get the same goodness and benefit from it.
Or if you wish, you can also buy me a coffee: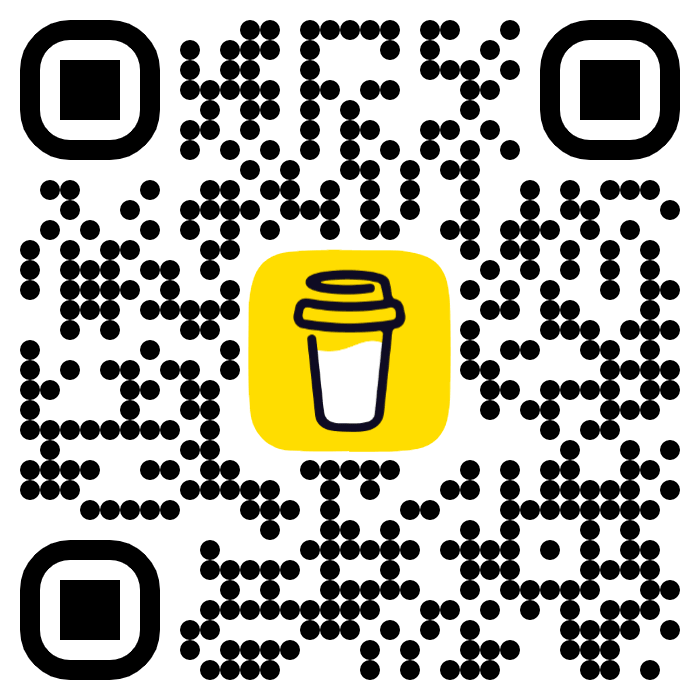 Thank you!
Live to Share. Share to Live. This blog is my life-long term project, for me to share my experiences and knowledge to the world which hopefully can be fruitful to those who read them and in the end hoping to become my life-long (passive) income.
My apologies. If you see ads appearing on this site and getting annoyed or disturb by them. As much as I want to share everything for free, unfortunately the domain and hosting used to host all these articles are not free. That's the reason I need the ads running to offset the cost. While I won't force you to see the ads, but it will be great and helpful if you are willing to turn off the ad-blocker while seeing this site.