Get Yourself Ready to Install iOS 12 – No Jailbreak and No Developer Account Required
In case you don't know, Apple has just announced iOS 12 and everything good that comes with it on Apple WWDC 2018, so get yourself and your iOS devices (iPhone, iPad and iPod Touch) ready to install iOS 12.
Get Yourself Ready for iOS 12 today
These are the steps to get iOS 12 on your devices. The steps require no jailbreak, no hacking needed and totally safe.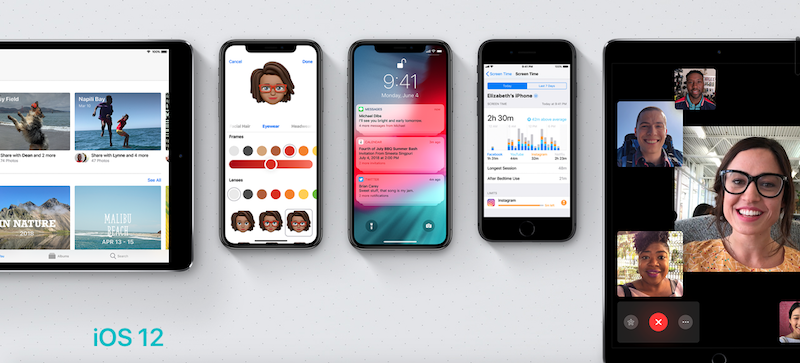 1) Make sure your iOS device has enough room for the new iOS to install. Although since iOS 11, Apple has a way to install new iOS with limited space, but do spare whenever possible at minimum 3-4 GB to speed up the whole installation process.
2) Back up your iOS device, back up your photos, videos. Uninstall rarely-used app with this offloading method to preserve their app data/game save. Check here to see how you can do it.
3) Register yourself as Public Beta Tester here. Link here: beta.apple.com/sp/betaprogram/
4) Wait but don't wait. As of today, Apple has not published the link for us to download iOS 12 Public Beta, but do not wait to register yourself using the link above so that your Apple ID is ready when Apple release the iOS 12. Do check here regularly as I will update with iOS 12 download link once Apple published the link to public beta tester.
Devices compatible with iOS 12
Here they are:
In short:
iPhone 5s and up
iPad mini 2 and up
iPod touch 6th generation
---
Find other awesome articles, tips, tricks related to Life and Tech, iOS & Android quick review on:
---
Should you upgrade to iOS 12?
In short YES!
iOS 12 is all about performance tuning and at the same time making you to be more present with people around you. iOS 12 is also enhancement of the previous buggy iOS 11.
These are the main features introduced for iOS 12 during WWDC 2018:
1) A faster iOS.
Apple promised up to 70% faster when swiping open the camera, up to 50% faster to display the on-screen keyboard, up to 2x faster when launching app even on heavy workload.
2) FaceTime up to 32 people.
You won't feel lonely anymore.
3) There are 4 new animoji (for iPhone X onwards).
Now there's Koala, Tiger, Ghost, T-Rex
4) Memoji – animoji for yourself.
If Animoji is not enough, turn yourself into one – Apple called it Memoji.
5) Camera effects.
It's like having Instagram and SnapChat built right into the Messaging and FaceTime.
6) ARKit2 and new app called: Measure.
Measure real world object real-time with new app: Measure.
7) Screen Time.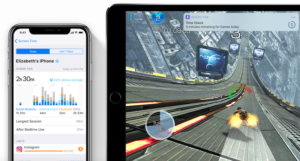 Get control on how long you, your kids, your spouse, friends when using your iOS devices
8) Distraction-free life with enhanced Notification Center.
9) Even better with Enhanced Do Not Disturb.
You just set it once and it will auto-turn-off after the time specified.
10) Enhanced Photo app.
New tab: "For You" to identify photo that has you on it. On top of it, on iOS 12 it will be easier to search your photo.
11) New app called: Shortcut.
Create and customize your own shortcuts to run multiple steps and routines at once.
12) Enhanced privacy settings when your browser the web with Safari
Even though the website doesn't offer any privacy​ options, now Safari can protect you from any websites trying to track you.
And the list goes on and on. Check here for the full list of iOS 12 new features and enhancements.
---
For Life & Tech tips, iOS & Android Apps and Games quick review, do visit below:
---