Lobang Spotted! Why pay if you can get it FREE – 12 Months FREE Unlimited Data – TPG Mobile Review | Singapore Rejoice!
Though the world is racing for 5G, Singapore too by the way (read here when you'll likely get 5G in Singapore), but that doesn't stop a new comer to introduce existing 4G LTE technology here in city-state country, Singapore.
Great Promotion – Enjoy 12 Months FREE UNLIMITED Data from TPG Mobile
I recently stumbled upon a telco advertisement. Normally I wouldn't even budge or care, but there was this single line telling, "Get 12 Months FREE Unlimited Data" that made me interested to look and get to know further.
Meet TPG Mobile – One of the newest telco in the city
TPG Mobile (or TPG Telecom) – though probably you just recently heard the name – is actually not a new company. In Singapore, TPG has been here since 2016 (check here). It's an Australian-based telecommunication company, founded back in 1986 (here for more details).
Long story short, TPG Mobile is here to complement our communication and internet life and is currently giving a considerably generous offer to all of us.
---
Disclaimer: All that is written here is correct at the time this article is written. TPG as the service providers has the full right to continue or discontinue their promotion without prior notice. I am not a TPG employee nor I am paid to tell you all this. I'm sharing all this information based on my own experiences for the benefit of all. And though I'm sharing you my experiences and my recommendations here, but under no circumstances will I be held responsible or liable in any way for any claims, damages, losses, expenses, costs or liabilities whatsoever (including, without limitation, any direct or indirect damages for loss of profits, business interruption or loss of information) resulting or arising directly or indirectly from the use of this article and its contents. Do read, follow and use my article and my recommendation here at your own risks.
---
TPG Mobile 12 Months FREE Unlimited Data Promotion
Not sure when actually the promotion started, but I believed somewhere around April or May 2019. So the promotion entitled you to get:
A FREE SIM Card (All sizes available, Normal SIM Card, Micro SIM Card, Nano SIM Card).
Unlimited Data – 4G Speed is capped to 2GB/day. If you exceed 2GB, your speed will be capped at 1 Mbps ~ unlimited, so your monthly 4G data allowance is 60GB.
Unlimited VoLTE voice call to local mobile number.
20 minutes VoLTE voice call to land lines.
20 local SMS. Who still send SMS these days?
$0 registration fee.
All above for 12 months.
Looks awesome not-to-be-missed deal right? Yes it is!
In fact, I have got mine today. I did register my interest this morning, and collect my TPG SIM Card in the afternoon.
Follow these steps below to get yours today!
Here's how to get your 12-Month FREE Unlimited Data from TPG Mobile
Step 1: Register your interest
To register your interest, do the following steps, prepare your NRIC/Employment Pass (scanned version) and credit card too – they won't charge you anything but they need the information.
a) Go to https://www.tpgmobile.sg/. You can do it from your Computer or mobile devices. My recommendation is to do it via Computer, faster typing and easier navigation.
b) If you see $0 per Month $0 minimum charge $0, click on the "SIGN UP NOW" button (located at the bottom right screen).
c) You'll be redirected to a new page containing 4 tabs: Account, Service Details, Summary and Payment.
d) On Account tab, fill all the required fields marked with (*) asterisk. You can leave your phone number blank. Upload your scanned NRIC/Employment Pass. Fill in your username and password too, to create your TPG account. Once everything done, click on Next button.
e) On Service Details tab, under XL Unlimited Data, read and tick everything you are agree with. Then under Mobile Service, choose whether you want a new number or porting to a new number. At the time this article is written, there is only 1 option: get a new number. Click on Next button once done.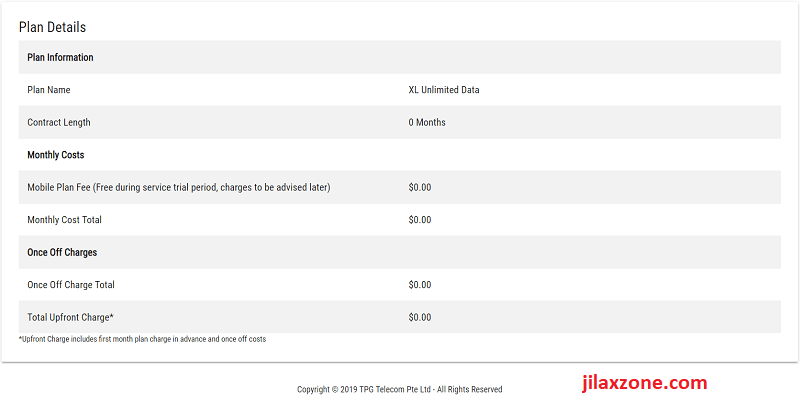 f) On Summary tab, verify all the information that you have input. Do take note on the Plan details, make sure everything is $0. Then scroll to the bottom, you'll find the Terms and Conditions. Do read them and only if you agree with them, tick on "I acknowledge and accept". Click on Next button once done.
g) On Payment tab, fill in the necessary payment information (if you are using credit card, fill in your credit card info here). Once done, click on Next button for the system to validate your payment information.
h) If everything goes smooth, you'll be redirected to "Thanks for your order!" page. Click on "Review your order" to see what you have ordered. You should see everything stated as $0 a.k.a FREE!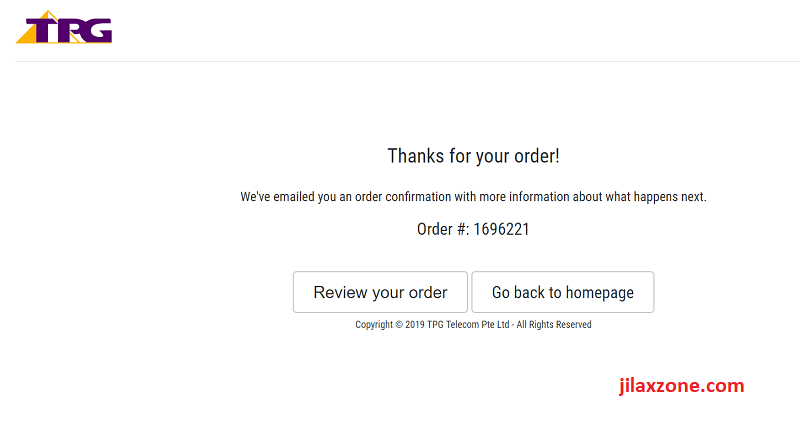 At almost the same time when you get the "Thanks for your order" page, you'll also get confirmation email on your email inbox. Do check them for the next instruction: collect the SIM Card and the barcode required during SIM Card collection.
Step 2: Find SIM Card collection point nearest to you
Area
Daily Operating Hours
(Queue cuts off at 7.30pm)
Address
Central
11:00 am – 8:00pm
Closed on Sunday,
19 May 2019.
Shaw Centre
1 Scott's Road #03-20,
Singapore 228208
West
11:00 am – 8:00pm
Huawei Customer Service Centre,
3 Gateway Dr, #03-38/39 Westgate,
Singapore 608532
11:00 am – 8:00pm
Challenger
(Customer Service Counter)
Jurong West Central 3,
#B1-94/95/96 Jurong Point Shopping,
Singapore 486038
East
11:00 am – 8:00pm
Challenger
(Customer Service Counter)
5 Changi Business Park Centre 1,
#01-56/57 Changi City Point,
Singapore 486038
North
11:00 am – 8:00pm
From Wednesday,
22 May 2019 onwards.
COURTS
460 Lor 6 Toa Payoh
Singapore 310460
The SIM Card pick-up collection point mentioned above may change at any-time, be sure to check their TPG official SIM Card Collection thread here.
Step 3: Go and happily collect – bring along required documents.
My recommendation is to avoid peak hours, otherwise you have to queue.
To collect the FREE SIM Card with FREE Unlimited Data, you are required to bring the following documents:
The email they sent to you, either soft-copy or hard-copy.
NRIC / Employment Pass you are using during registration.
A copy of your proof of billing address (e.g. Utility bills, Title Deed or Tenancy Agreement). 
What you will get: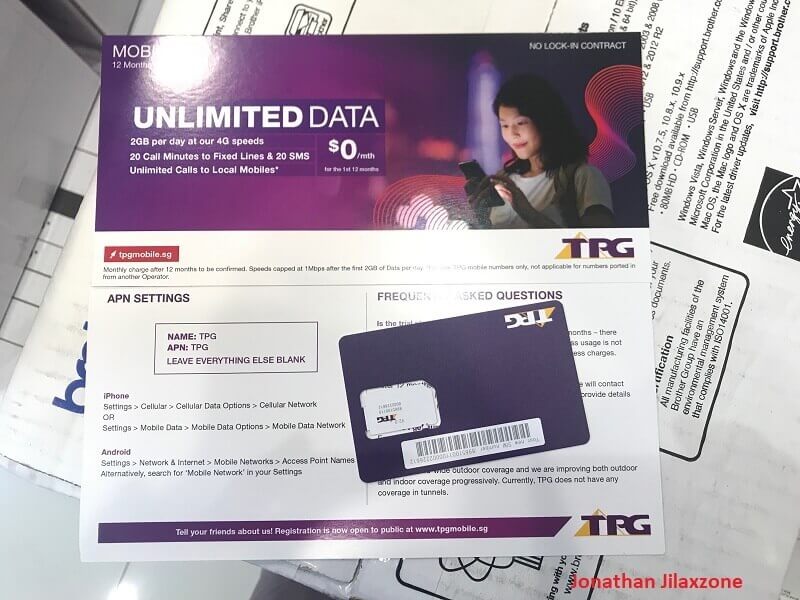 These are what I got when I collected the SIM Card. Yours could be slightly different.
A loose TPG SIM Card – no fancy box!
A guide how to setup the Mobile Data / Internet
Step 4: Start using the TPG SIM Card and configure to connect to the FREE Internet (APN Setting)
Depends on your SIM Card slot, the TPG SIM card basically comes with all the sizes. Put the correct one to your device.
Once you have put it to your device, do the following steps to get you connected to the internet:
On Android:
Since there are simply too many versions of Android, I'll just give the generic one – your Android device, may have slightly different menu/options than the one mentioned here, but these steps should roughly get you there.
a) Go to Settings, under Wireless & Networks, tap More.
b) On the Wireless & Networks page, find Cellular networks and tap on it.
c) Find Access Point Names (APN) and tap on it.
d) On the APN page, tap on "+" button to create new APN.
e) On the New Access Point page, fill in the following:
Leave the rest blank.
f) Save. And exit Settings.
On iPhone and iOS devices:
a) Go to Settings, then Cellular then Cellular Data Network.
b) On the Cellular Data Network page, fill in the following:
Under CELLULAR DATA:
Under LTE SETUP (OPTIONAL):
Leave the rest blank.
c) Exit Settings.
Step 5: Enjoy the 12-Months FREE Mobile Data
You have just done all the required steps and now it's time for you to enjoy using the TPG unlimited data! All without a single cents! People normally say this, "Singapore where got such FREE things? Everything must pay one here." or something similar. Well, I can say the statement is not true on this TPG Promotion.
Personal Review – TPG Mobile
I'm currently staying at Punggol. At home, TPG signal is great, I get full bar on my phone. My home is located nearby Waterway Mall – if that's important. However, when I visited Oasis Terraces Mall, next to Oasis LRT, still at Punggol area, when I went to level 1 to eat at the Claypot restaurant there, TPG signal is not so good – on and off.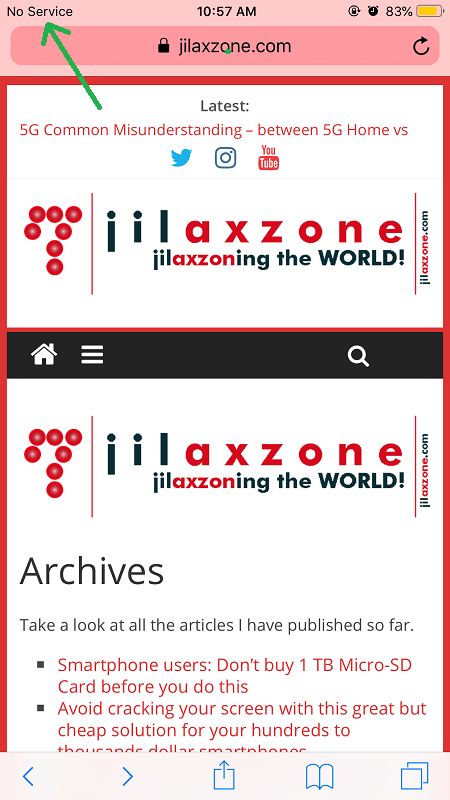 When I travelling to city area via the Purple line MRT, there was no service at all. But when I was on city area (I was at Suntec Convention Centre), TPG signal was great both outside and inside the convention center.
So far, I'm happy with TPG – with the fact that they are giving the SIM Card and data plan for $0 – Totally FREE, I can't complain much.
My Recommendation on TPG Mobile
Based on my own usage and experiences using it, I recommend you to get the TPG SIM Card while the promotion is still happening. Reasons are:
1) It's totally FREE. $0. Don't think to much!
2) Though it's postpaid, but based on the T&C, you can cancel the subscription anytime you like.
However, since they can't do number porting yet and since TPG coverage is still not 100% covering all Singapore area (especially underground and indoor), best to keep your existing plan and phone number with you.
To take into your consideration, TPG is relatively new telco operators, it will take time for them to cover the whole Singapore area, including underground MRT tunnel, buildings and housing. So, do NOT straight away cancel or stop the current SIM Card plan you have with you, because you may still need it on places where there's no TPG signal.
While I'm not a TPG employee nor a representative, but I'll be happy to help if you have queries related to TPG and how to connect to internet – in case you are having difficulties setting it up.
Have a nice day!
---
Do you have anything you want me to cover on my next article? Write them down on the comment section down below.
Alternatively, find more interesting topics on JILAXZONE:
JILAXZONE – Jon's Interesting Life & Amazing eXperience ZONE.
---
Hi, thanks for reading my curated article. Since you are here and if you find this article is good and helping you in anyway, help me to spread the words by sharing this article to your family, friends, acquaintances so the benefits do not just stop at you, they will also get the same goodness and benefit from it.
Or if you wish, you can also buy me a coffee: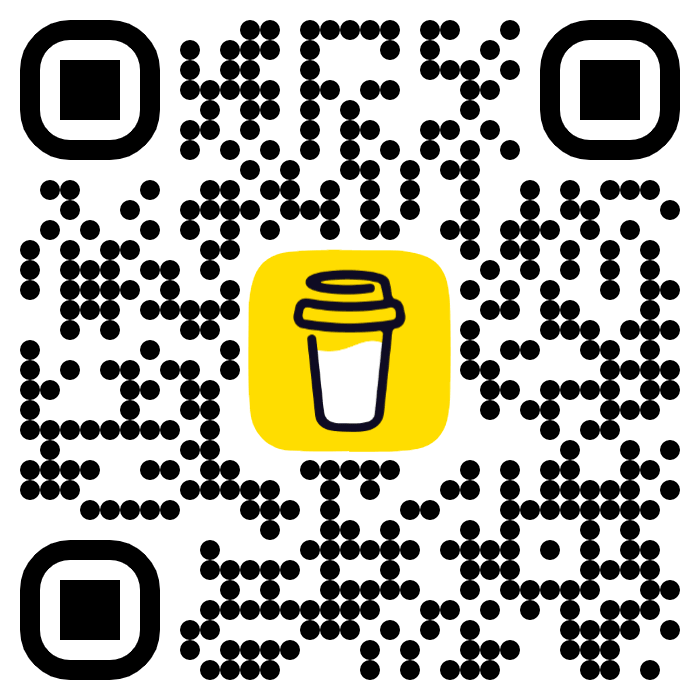 Thank you!
Live to Share. Share to Live. This blog is my life-long term project, for me to share my experiences and knowledge to the world which hopefully can be fruitful to those who read them and in the end hoping to become my life-long (passive) income.
My apologies. If you see ads appearing on this site and getting annoyed or disturb by them. As much as I want to share everything for free, unfortunately the domain and hosting used to host all these articles are not free. That's the reason I need the ads running to offset the cost. While I won't force you to see the ads, but it will be great and helpful if you are willing to turn off the ad-blocker while seeing this site.