Official way to check the average HDB Rental Market Price for Renter & Homeowner | Singapore
Looking for a rental flat? Or looking for renting your flat? But don't know the market price? C'mon in.
When it comes to renting a flat, you as a renter/lessee for sure don't want to pay excessive amount that is way beyond the area market price. Same goes to you homeowners/lessor, for sure you also don't want to market your house for a price lower below the market price.
So now the issue is what is the market price for that particular area? How much does it cost to rent it out at certain area? While you (as homeowners) can ask out your neighbors or you (as renter) can ask people who stay on that area but actually there's even an easier way to do it – the one that doesn't involve asking neighbor or people around.
Here's how to check HDB Market Rental Price
Find HDB Market Rental Price island-wide, be it in Punggol, Woodlands, Tiong Bahru, Toa Payoh or anywhere else in Singapore.
While there are various places you can get this info (Eg: from Property Guru, STProperty, iProperty and many more), there's actually an official channel in Singapore where you can get all this HDB Market Rental Price data for the area you are eyeing for. And most importantly it's available online, you don't need to install apps to get the info and they are FREE!
Check this HDB Official link: Singapore HDB Market Rental Price.
Here's how the HDB Official website look.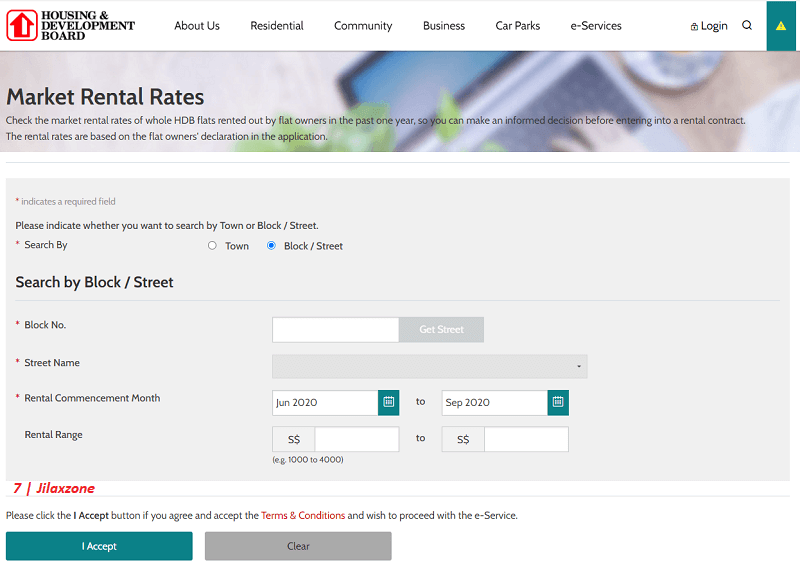 Image above was taken in September 2020. In case you see this article somewhere in the future, the website look and feel may be a little bit different.
The official web contains search by town/block street and price range you are looking. The data will show you up to last year trasaction.
Here's how the HDB Official Result look like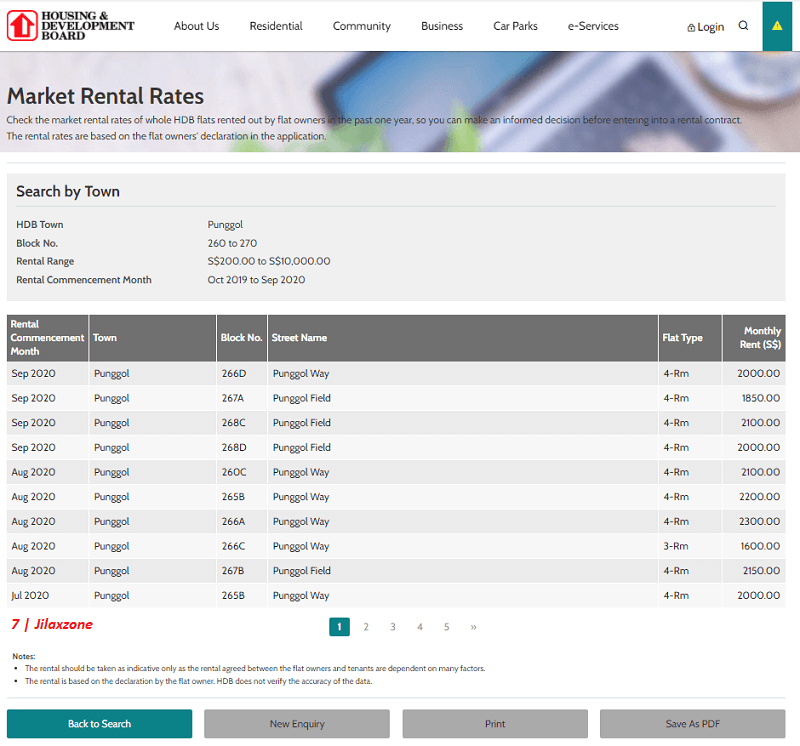 A search in Punggol area, from October 2019 to September 2020 (present month when this article is written), gave me this. You'll get the transaction month, block number, street name, flat type and the monthly rent charged.
Isn't it awesome to get this detailed information within just your fingertips? It is! Now you can use the time & energy saved to do something else you like.
Bring it all together
While rental pricing is really dependent on many factors, just to name a few: the house area, the condition of the house, fixtures and furniture inside the house and the amenities surrounding the properties, but using the official HDB website above should at least give you some idea on how much the market price for the surrounding house and area so you won't end-up paying too high (as a renter) or leasing it too low (for homeowners).
Have a look at my other interesting Singapore-related articles
I do wrote quite a few numbers of articles related to Singapore – from (hidden/unusual) places to visit to how to not paying tax legally.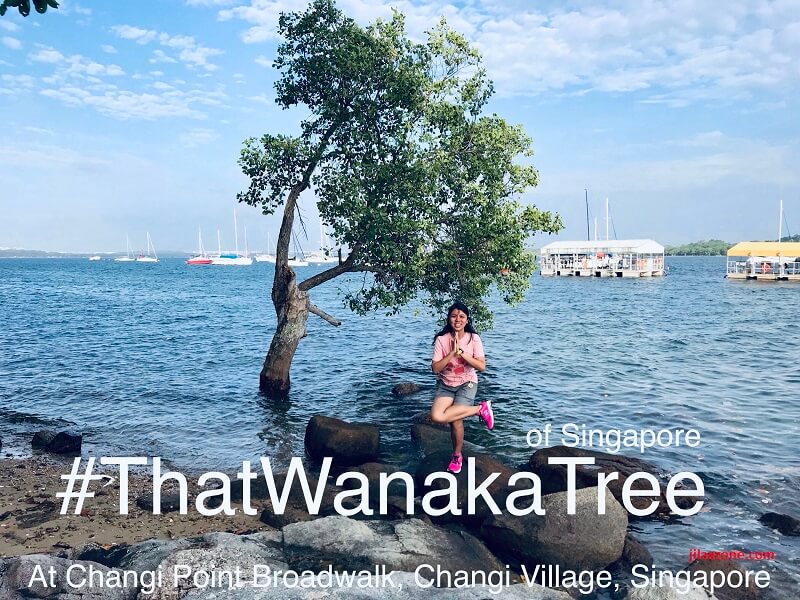 Check them out here: Singapore@JILAXZONE.
---
Do you have anything you want me to cover on my next article? Write them down on the comment section down below.
Alternatively, find more interesting topics on JILAXZONE:
JILAXZONE – Jon's Interesting Life & Amazing eXperience ZONE.
---
Hi, thanks for reading my curated article. Since you are here and if you find this article is good and helping you in anyway, help me to spread the words by sharing this article to your family, friends, acquaintances so the benefits do not just stop at you, they will also get the same goodness and benefit from it.
Or if you wish, you can also buy me a coffee: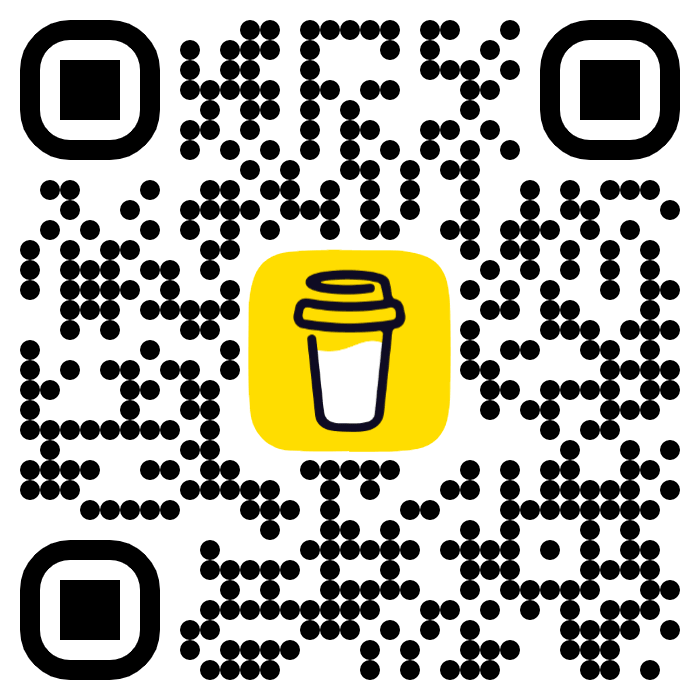 Thank you!
Live to Share. Share to Live. This blog is my life-long term project, for me to share my experiences and knowledge to the world which hopefully can be fruitful to those who read them and in the end hoping to become my life-long (passive) income.
My apologies. If you see ads appearing on this site and getting annoyed or disturb by them. As much as I want to share everything for free, unfortunately the domain and hosting used to host all these articles are not free. That's the reason I need the ads running to offset the cost. While I won't force you to see the ads, but it will be great and helpful if you are willing to turn off the ad-blocker while seeing this site.