FREE! Ep 17: FREE Games! Android, iOS, Nintendo Switch, PC, PS4 & Xbox. Limited Period Only. Download link inside.
Who doesn't love free stuffs? I do love them. Here are FREE stuffs for this episode. Enjoy!
There are Android, iOS, Nintendo Switch, PC, PS4 & Xbox FREE games available to own/download
Some of these games are available for FREE for limited period only, so go get them while they are FREE
In case there's no enough FREE games here or looking for some other FREE! things, do check at the bottom of the article to get more FREE! stuffs
Some of these games are better to play with controller, head to the controller section to get recommendation
Gathered across various sources around the world and from the internet, here I share with you all the FREE! stuffs – products or services – that I found them interesting. Some of them are totally FREE! while some of them are just temporarily FREE! So be sure to get/download/consume them while they are FREE!
This time, I found various FREE! apps & games for Android, iOS, Nintendo Switch, PC, PS4 and Xbox platforms. Some of them are only FREE! to play (without you owning the game), some of them are temporarily FREE, some require you to read the instruction to get the app/game for FREE, while some others are FREE to keep. So don't wait to get and try them while they are FREE! Without further ado, here they are.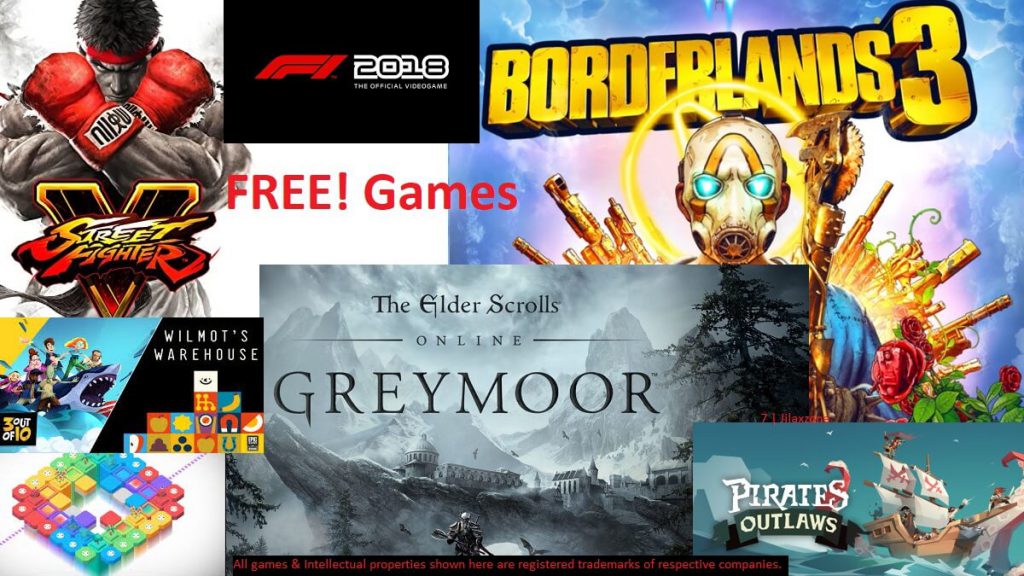 For other episodes of FREE!, check them here: FREE! All Episodes.
Play better with Controller!
Some of these games below, you can play them with a Bluetooth Controller. In case you are interested, here's the controller I use.
iPega 9083: For playing PC and Android games. I like it because the fact that it can be used both on PC and Android without much hassle (driver auto- detected and installed), plus when I'm playing any Android game, I can put my Android in between – just like a Nintendo Switch.
On Amazon:
Alternative link in case you can't see the link above: iPega 9083 Amazon link.
On AliExpress:
IPEGA 9083
Alternative link in case you can't see the link above: iPega 9083 AliExpress link.
SteelSeries Nimbus+: For playing iOS games. I like it because it's MFi certified – Made for iOS, any controller-compatible games will for sure run with this controller.
On Amazon:
Alternative link in case you can't see the link above: SteelSeries Nimbus+ on Amazon. If you need to buy the smartphone clipper, here: Nimbus iPhone clipper on AliExpress.
See the controllers in action.
Note: If you buy anything from Amazon using links above, I will earn a small commission at no extra cost charged on your purchases.
FREE! GAMES
Game console emulator for iOS: iPhone and iPad
Who say game console emulators only exist on Android and PC? Now you can play retro-games from Dreamcast, GBA, PS1, N64, SNES, Sega Genesis and more on iPhone and iPad.
Huetopia
Huetopia is a colorful new minimalist puzzler where every move counts. Immerse your mind into the minimalist, colorful, and beautiful puzzle space of Huetopia, with tons of exciting boards to play and solve.
iota.
iota is the first hardcore platformer designed with the touch screen in mind! There is no jump button. You will bounce from the floor to the ceiling as you make your way left, right, up, and down as you dodge saws and avoid spikes to make it to the next level. iota features 36 handcrafted levels which provide over 5 hours of content! iota is for people who are bored with casual games and are ready for a real challenge!
Karma
Cleanse the planet from darkness in the game Karma! This original adventure game explores a love story between two souls through the ingenious humor and a bizarre, hand-drawn, frame-by-frame animation style. Evil spirits has abducted the hero's beloved, and the only way to reunite them is to reincarnate himself as a dragon to defeat the monsters and harbingers of hell.
Left 4 Dead 2
Set in the zombie apocalypse, Left 4 Dead 2 (L4D2) is the highly anticipated sequel to the award-winning Left 4 Dead, the #1 co-op game of 2008.
This co-operative action horror FPS takes you and your friends through the cities, swamps and cemeteries of the Deep South, from Savannah to New Orleans across five expansive campaigns.
Ninjala
An online action battle game featuring ninja and gum! Assume the role of a modern-day ninja and take part in the Ninjala tournament!
Pachoink!
Pachoink! The game boards provide the targets, but do you have the ball skills to take them all out? Some levels require precision, others good timing, some brute force, but more often than not it's a combination of all of these. Rise to the challenge and earn your stars!
Pokémon Café Mix
Pokémon Café Mix is a unique puzzle game where the player is now the owner of a café that serves delicious treats to Pokémon. Complete puzzles by linking together Pokémon icons to prepare drinks and dishes for your Pokémon customers as they have a wonderful time at the café! Order's up! Your next Pokémon customer awaits.
Rocket League
Rocket League is a high-powered hybrid of arcade-style soccer and vehicular mayhem with easy-to-understand controls and fluid, physics-driven competition.
RollerCoaster Tycoon 3: Complete Edition
Build the park of a lifetime and rediscover the critically acclaimed rollercoaster simulation bestseller. Feel the thrill of a genre-defining classic, complete with two huge expansion packs.
RPG Maker MV Player
Enjoy role-playing games made by fellow gamers with the RPG Maker MV Player, free for download and play, even without the RPG Maker MV software!
Scrap Garden
Scrap Garden is a charming puzzle platformer about the adventures of Canny, a lonely robot, who awakens in a post-apocalyptic world to find all other robots shut down and seized up. What happened to the City? Why did all robots stop moving? Did anyone survive except him?
Street of Rage v5.1: Street of Rage Remake
Street of Rage game you probably never play, but should play especially for beat 'em up die-harder. It's sequel after Street of Rage 3 and prequel to Street of Rage 4. The game contains 100 stages and plenty of characters.
Unforgiving Trials: The Darkest Crusade
The land is Cursed. Dark horrors have conquered the kingdom of men. Countless brave adventurers have attempted to cleanse this evil. None have returned. A nobleman enters the inn seeking adventurers to join him on his holy quest. Once again a small fellowship departs on it's quest to vanquish the evil that torments the land. Now the fate of the kingdom rests upon the shoulders of one brave party. A heavy burden weighs upon their souls, for now they have to face the Unforgiving Trials.
Not enough FREE! stuffs here?
Browse FREE! section at JILAXZONE for more FREE! contents and stuffs! While some of the FREE! contents are available within limited time and period only but many are still available as always FREE!
---
Do you have anything you want me to cover on my next article? Write them down on the comment section down below.
Alternatively, find more interesting topics on JILAXZONE:
JILAXZONE – Jon's Interesting Life & Amazing eXperience ZONE.
---
Hi, thanks for reading my curated article. Since you are here and if you find this article is good and helping you in anyway, help me to spread the words by sharing this article to your family, friends, acquaintances so the benefits do not just stop at you, they will also get the same goodness and benefit from it.
Or if you wish, you can also buy me a coffee: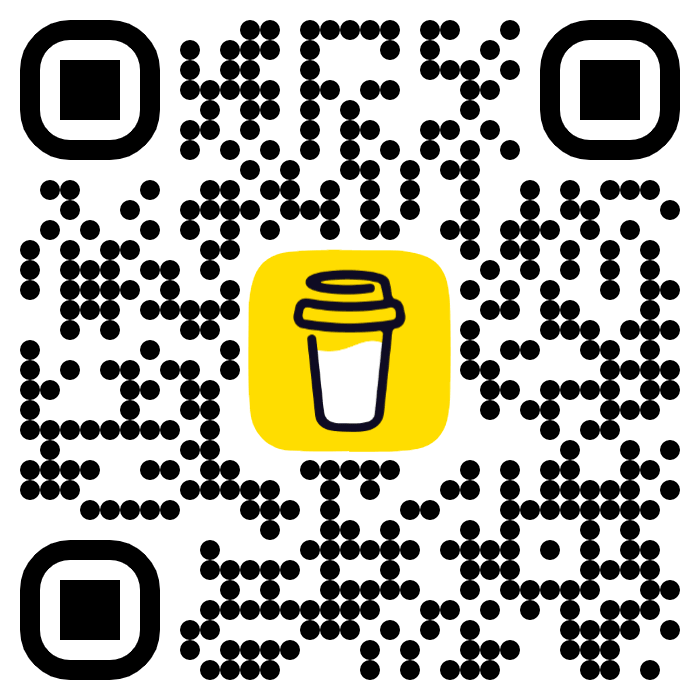 Thank you!
Live to Share. Share to Live. This blog is my life-long term project, for me to share my experiences and knowledge to the world which hopefully can be fruitful to those who read them and in the end hoping to become my life-long (passive) income.
My apologies. If you see ads appearing on this site and getting annoyed or disturb by them. As much as I want to share everything for free, unfortunately the domain and hosting used to host all these articles are not free. That's the reason I need the ads running to offset the cost. While I won't force you to see the ads, but it will be great and helpful if you are willing to turn off the ad-blocker while seeing this site.