FREE! Ep 18: FREE Games! Android, iOS, Nintendo Switch, PC, PS4 & Xbox Series X. Limited Period Only. Download link inside.
Who doesn't love free stuffs? I do love them. Here are FREE stuffs for this episode. Enjoy!
There are Android, iOS, Nintendo Switch, PC, PS4 & Xbox Series X, S and One FREE games available to own/download
Some of these games are available for FREE for limited period only, so go get them while they are FREE
In case there's no enough FREE games here or looking for some other FREE! things, do check at the bottom of the article to get more FREE! stuffs
Some of these games are better to play with controller, head to the controller section to get recommendation
Gathered across various sources around the world and from the internet, here I share with you all the FREE! stuffs – products or services – that I found them interesting. Some of them are totally FREE! while some of them are just temporarily FREE! So be sure to get/download/consume them while they are FREE!
This time, I found various FREE! apps & games for Android, iOS, Nintendo Switch, PC, PlayStation 4 and Xbox Series X|S and One platforms. Some of them are only FREE! to play (without you owning the game), some of them are temporarily FREE, some require you to read the instruction to get the app/game for FREE, while some others are FREE to keep. So don't wait to get and try them while they are FREE! Without further ado, here they are.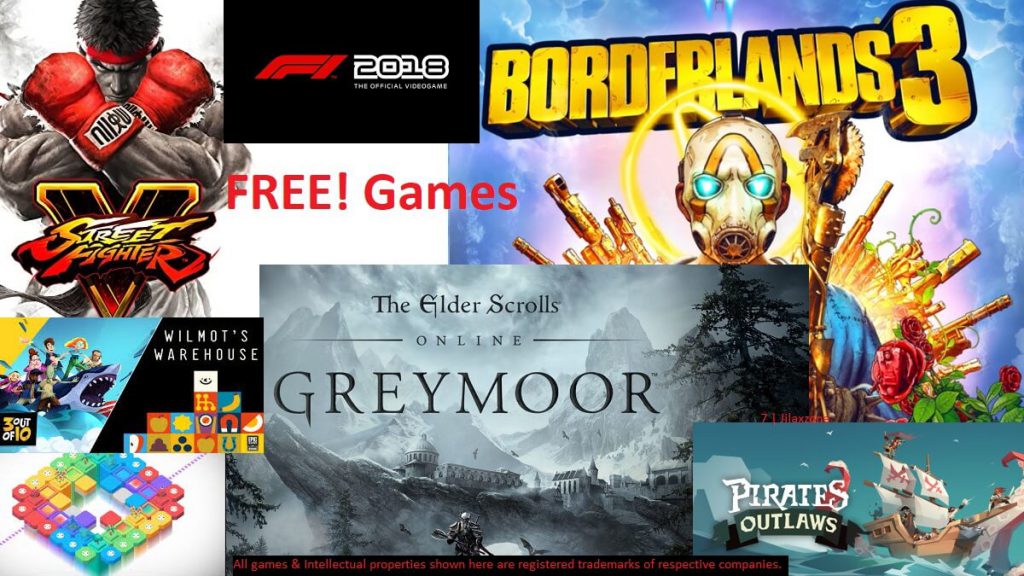 For other episodes of FREE!, check them here: FREE! All Episodes.
Play better with Controller!
Some of these games below, you can play them with a Bluetooth Controller. In case you are interested, here's the controller I use.
iPega 9083: For playing PC and Android games. I like it because the fact that it can be used both on PC and Android without much hassle (driver auto- detected and installed), plus when I'm playing any Android game, I can put my Android in between – just like a Nintendo Switch.
On Amazon:
Alternative link in case you can't see the link above: iPega 9083 Amazon link.
On AliExpress:
IPEGA 9083
Alternative link in case you can't see the link above: iPega 9083 AliExpress link.
SteelSeries Nimbus+: For playing iOS games. I like it because it's MFi certified – Made for iOS, any controller-compatible games will for sure run with this controller.
On Amazon:
Alternative link in case you can't see the link above: SteelSeries Nimbus+ on Amazon. If you need to buy the smartphone clipper, here: Nimbus iPhone clipper on AliExpress.
See the controllers in action.
Note: If you buy anything from Amazon using links above, I will earn a small commission at no extra cost charged on your purchases.
FREE! GAMES
Among Us
Play online or over local WiFi with 4-10 players as you attempt to prep your spaceship for departure, but beware as one will be an impostor bent on killing everyone! Crewmates can win by completing all tasks or discovering and voting the impostor off the ship. The Impostor can use sabotage to cause chaos, making for easier kills and better alibis.
AppGameKit Classic: Easy Game Development
AppGameKit Classic is a powerful game development engine, ideal for Hobbyist and Indie developers. Choose to code in the easy to learn AppGameKit BASIC or use our libraries in C++ & XCode. Write your code once and deploy easily to multiple mobile & desktop platforms.
Anti Pong
Anti Pong is a new and unique take on the classic game of Pong. Move your paddle up and down to dodge the balls bouncing on the screen. Balls that hit your paddle will take away bricks similar to a Breakout game, so you have to try your best to avoid the ball. The last person standing wins. With options for single-player against a machine learning opponent or local multiplayer with a friend, this game is perfect to fill in the passing time. How long can you last?
Cook, Serve, Delicious! 2!!
The highest selling and most intense restaurant sim ever made is back! Deceptively easy to learn but incredibly difficult to master, Cook, Serve, Delicious! 2!! is your journey of being the best chef in the world with your small but humble restaurant on the 50th floor of the Teragon Supertower.
Destiny 2
Dive into the world of Destiny 2 to explore the mysteries of the solar system and experience responsive first-person shooter combat. Unlock powerful elemental abilities and collect unique gear to customize your Guardian's look and playstyle. Enjoy Destiny 2's cinematic story, challenging co-op missions, and a variety of PvP modes alone or with friends. Download for free today and write your legend in the stars.
Dissidia Final Fantasy NT Free Edition
DISSIDIA FINAL FANTASY® NT FREE EDITION allows you to battle online (story mode is locked) & choose from a weekly rotating roster of 4 different characters. You can also purchase additional content such as new characters, weapons and costumes!
Genshin Impact
Step into Teyvat, a vast world teeming with life and flowing with elemental energy. You and your sibling arrived here from another world. Separated by an unknown god, stripped of your powers, and cast into a deep slumber, you now awake to a world very different from when you first arrived. Thus begins your journey across Teyvat to seek answers from The Seven — the gods of each element. Along the way, prepare to explore every inch of this wondrous world, join forces with a diverse range of characters, and unravel the countless mysteries that Teyvat holds…
Heroes and Generals: WWII
Shoot, blow stuff up, fly or bark orders in the ultimate Free-to-Play, large scale, multiplayer, shooter experience. Thousands of players in multiple battles fighting one massive war of nations. The first to capture 15 cities takes the glory.
Mystery of Fortune 3
Mystery of Fortune 3 is the ninth story of Fortune Chronicles Episode series. This is an official sequel and the third story of SRPG Mystery of Fortune that was released in 2014 and 2016. Go for an adventure to find Meteor Dragon hid deep inside of the dungeon and search for "the Ether Ambergris", the source of all magic.
Pikiniku
Help peculiar characters overcome struggles, uncover a deep state conspiracy, and start a fun little revolution in this delightful dystopian adventure!
| | |
| --- | --- |
| Type | PC Game |
| Download link | Pikuniku |
| Price | FREE! until 8 Oct 2020 (U.P $8.99) |
| Genre | Adventure |
| Good for | Age 4+ |
Raid: Shadow Legends
Battle your way through a visually-stunning realistic fantasy RPG with hundreds of Champions from 13 playable factions. To save the world of Teleria, you will recruit its most legendary warriors from the forces of Light and Darkness. You must train them to fight together, mold them into living weapons, and assemble the greatest raiding party ever seen. Download now to join the fight!
Rogue Company
Gear up for the Rogue Company Open Beta with the Tough Enough weapon wrap! Claim this wrap for free through the Epic Games Store today. Save the Day, Look Good, and Get Paid.
Theatre of War 3: Korea
Replay the events of the first hot war of the Cold War era, the Korean War, also known as the Forgotten War. Players will be involved in two campaigns, both set in the 1950's: the North Korean (June 25 – August 20) and the American (September 15 – October 8). In this title tactical engagement experts can test their skills on a new strategic level. Move your forces over the entire Korean Peninsula, managing reserves, as well as the fuel and ammo supplies. Tactical battles in Theatre of War 3: Korea are generated based on the strategic situation.
Not enough FREE! stuffs here?
Browse FREE! section at JILAXZONE for more FREE! contents and stuffs! While some of the FREE! contents are available within limited time and period only but many are still available as always FREE!
This controller lets you play Nintendo Switch Games on Android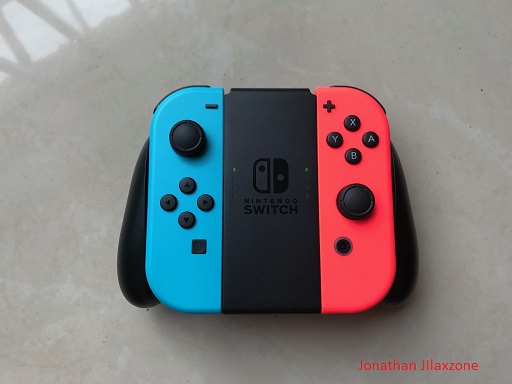 Find out more here: Controller that lets you play Nintendo Switch games on Android.
But in case you want to get it, here's the link on AliExpress.
AliExpress.com Product – GameSir X2 Type-C Mobile Game Controller Joystick for Cloud Games Cloud Gaming Platforms xCloud, Stadia, Vortex, Type-C Gamepad
In case you can't see the GameSir X2 purchase link above, here it is: GameSir X2 on AliExpress.
FYI. In case you purchase anything from the AliExpress links above, I shall earn a small commission at no extra cost on you.
---
Do you have anything you want me to cover on my next article? Write them down on the comment section down below.
Alternatively, find more interesting topics on JILAXZONE:
JILAXZONE – Jon's Interesting Life & Amazing eXperience ZONE.
---
Hi, thanks for reading my article. Since you are here and if you find this article is good and helping you in anyway, help me to spread the words by sharing this article to your family, friends, acquaintances so the benefits do not just stop at you, they will also get the same goodness and benefit from it.
Thank you!
Live to Share. Share to Live. This blog is my life-long term project, for me to share my experiences and knowledge to the world which hopefully can be fruitful to those who read them and in the end hoping to become my life-long (passive) income.
My apologies. If you see ads appearing on this site and getting annoyed or disturb by them. As much as I want to share everything for free, unfortunately the domain and hosting used to host all these articles are not free. That's the reason I need the ads running to offset the cost. While I won't force you to see the ads, but it will be great and helpful if you are willing to turn off the ad-blocker while seeing this site.