What will happen to iPhone 5 and iPhone 5c when iOS 11 finally released
The entire world is talking, showing-off features and discussing about the new iOS 11 (check here how to download before everybody else), the new iPad and iPad Pro and the upcoming rumor of iPhone 8, however there's also part of the world, the iPhone 5 and iPhone 5c owners that are not so happy because Apple finally has decided not to give iOS update going further to these two devices.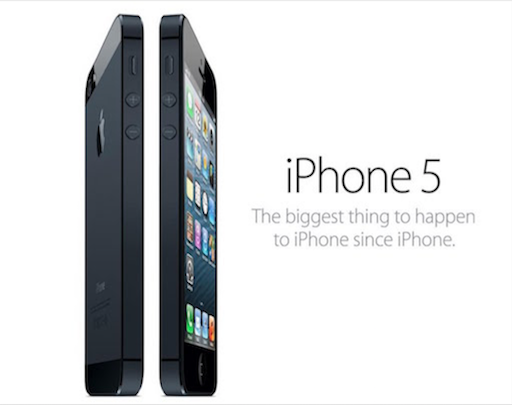 Having said that, these are the most common questions and queries popped up in someone's head with their iPhone 5 and iPhone 5c. And these are the answers to the questions and queries.
Common questions and queries someone with iPhone 5 and iPhone 5c have
Q: Will iPhone 5 and iPhone 5c get iOS 11?
A: No. They won't.
Q: Then what will happen to my iPhone 5 or iPhone 5c when Apple finally launched iOS 11 and revamped the App Store?
A: Nothing will happen to both iPhone 5 and iPhone 5c. They will still work just fine as usual, only you won't get new iOS updates, new apps and games that support only both iOS 11 or 64 bit only.
Q: Is there a workaround for iPhone 5 to support iOS 11?
A: Official iOS 11 will never be compatible with iPhone 5, because Apple choose to do so. And to this date, never happen before in history of Apple for Apple to reconsider supporting iPhone that has deemed obsolete by them.
However, look and feel-wise, you can make it the same like iOS 11. The easiest one is to change the wallpaper with iOS 11 wallpaper. If wallpaper isn't enough for you, you just need to be patient as I believe jailbreakers will soon come out with look and feel tweaks for iPhone 5 and 5c so that they can have the same look and feel as devices with iOS 11.
Functionality-wise, you will soon can get similar functions, like the new dock, new file app, even split-screen-iPad-exclusive feature via jailbreak. Do prepare yourself with steps to jailbreak your iPhone 5 and iPhone 5c.
While waiting, do check here for 7 most useful jailbreak tweaks of all time.
Check also here, tweaks on how to make old iPhone running faster again.
---
Find other awesome articles, tips, tricks related to Life and Tech, iOS & Android quick review on:
---
Q: What's the reason iPhone 5 doesn't get updates to iOS 11?
A: Apart from the economical reason – where Apple wants you to move on to their new iPhone – The iPhone 5 and iPhone 5c, they are 5-year old devices and with 5-year-old technology, introduced back in 2012. Unlike every iPhone that comes after iPhone 5, iPhone 5 and 5c comes only with 32-bit processor which can only process 32 bit apps.
Q: What is the difference between 32 bit and 64 bit apps?
From end user like me and probably you, the differences between the two are completely transparent to us – end users. However technical-wise, they are completely different monsters. In short, compared to 32 bit, 64 bit able to have more RAMs, more cycles per process, more instructions to be executed, and more power efficient. FYI, 32 bit architecture has 4-GB RAM limitation.
Q: Will I be able to download new apps and games?
A: Yes you can. As long as these apps and games are not iOS 11 exclusive plus the apps both support 32 and 64 bit platforms.
Q: If today I delete the apps and games, will I be able to download them again in the future for my iPhone 5?
A: Simple answer yes you can. However depends on each developers whether or not they want to keep older versions of their app available to download.
One good sample is Google and it's YouTube app. Right now if  you are somehow still using iOS 7 devices, you won't be able to download Youtube anymore from the App Store. Google simply remove iOS 7 version of YouTube. The next available version of YouTube at the time this article is written is compatible with iOS 8 onwards.
Should you still have questions and queries related to iPhone 5 after iOS 11 released…
Hope all the above Q&A can answer questions and queries you had in your thoughts about iPhone 5 or iPhone 5c. In case you have questions or queries that is not covered above, do ask me in the comment section below and I'll try my best to answer your questions and queries. Cheers.
---
For Life & Tech tips, iOS & Android Apps and Games quick review, do visit below:
---