Today Singapore Kopitiam Accepts Payment by Credit Card, Apple Pay and Other Cash-less Payment Method
When I visited Kopitiam at Vivocity on Sunday 28th Jan 2018 and went for topping up my Kopitiam card, I saw the option to top up Kopitiam card using credit card, Apple Pay, Android Pay and Samsung Pay.
For those who don't know, Kopitiam is one of the biggest food court chain in Singapore, serving foods from all over the world, eastern and western.
With the new top up ability to accept credit card, Apple Pay, Android Pay and Samsung Pay, now topping up Kopitiam card is not only cash-free but also hassle-free.
Did you remember/encounter the hassle to keep inserting paper money to the Kopitiam top up machine only to get rejected and keep spitted out by the machine no matter how hard or nice you keep inserting the paper money? Well, with the ability to accept credit card and other cash-less payment, it won't be hassle anymore.
Here it is.
As you can see on the video, you can now top up using Credit Card and other cash-less payment method such as Apple Pay, Android Pay and Samsung Pay.
Here's how you can top up your Kopitiam card using credit card.
1. Find a Kopitiam top up machine and queue nicely.
2. When it's your turn, head into the top-up machine and tap on Top up.
3. When prompted, select Top up using credit card (the one of the left with Visa picture on it)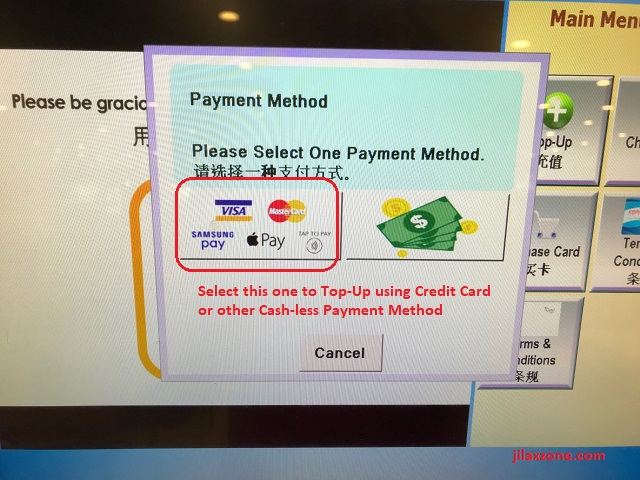 4. When asked, put your Kopitiam card on the card reader
---
Find other awesome articles, tips, tricks related to Life and Tech, iOS & Android quick review on:
---
5. Select the amount you want to top up
Do take note though, any transaction via Credit Card and/or any other Cash-less payment method on Kopitiam Top-up machine, you will need to pay extra 2% of the total Top-up amount as the Credit Card Administrative fee.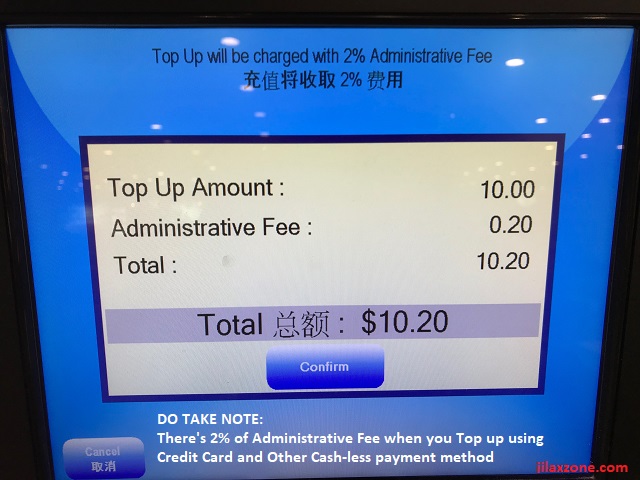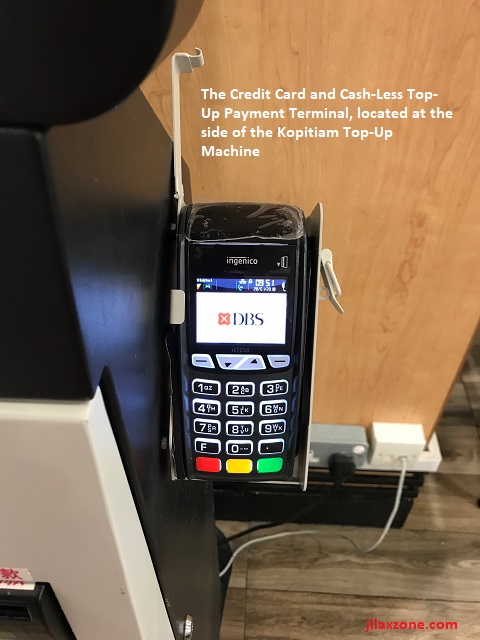 7. Don't forget to take back both your credit card and Kopitiam card
My Kopitiam branch does not have such thing…
In case your nearest Kopitiam hasn't shown the option to top up by credit card, just wait until the company manage to roll out for all of its branches.
The Caveat
Though it's a good movement to a cashless society – I do really thankful Kopitiam finally implement top-up payment by Credit Card/Cash-less payment due to my topping-up most of the time getting rejected and my money kept spitted out the first few times – but for Kopitiam Top-Up case there's a caveat. There's a fee bound to user as much as 2% of total value for any credit card / cash-less payment transaction top up. So do take note!
---
For Life & Tech tips, iOS & Android Apps and Games quick review, do visit below:
---
Hi, thanks for reading my article. I do spend my time and efforts writing this article based on my own experiences for my own journal as well as to share the knowledge to whoever read it so hopefully they can get the benefit out of it
If you find and feel this article is good and helping you in anyway, help me to spread the words by sharing this article to your family, friends, acquaintances so all this goodness, my spent time and efforts do not just stop at you, they will also get the same goodness and benefit from it.
Thank you!