Here's how to run & play The Legend of Zelda: Remastered for NES with Nintendo Switch-like graphics & sound
The original 1986 Legend of Zelda game is not something to be missed, especially now it has the Remastered version.
The Legend of Zelda is the series first & original game. This is the game where the franchise was humbly started.
This remastered game is good for someone who are waiting for the next upcoming Zelda games.
This remastered game is also good to those newer generation gamers who never play the original Zelda game but can't stand NES graphs/sound.
Back in 2019, Nintendo did a remake for 1993 Gameboy's The Legend of Zelda Link's Awakening. While this is not directly related, but the idea of remaking Zelda games sparks fire to some of the hardcore fans of Zelda.
Meet The Legend of Zelda: Remastered for NES
While this one is not a full remake of Zelda games like what happen to Link's Awakening, but rather a remastered of The Legend of Zelda original game released for NES back in 1986 to HD using the latest and closest graphics, music and sound to newer Legend of Zelda games, this game is certainly not something to be missed for all Zelda fans and especially to those who never really have a chance playing the original game.
This is how the 1986 original Zelda game looks like after gone through remastering:
FYI, the remastered version is not developed nor endorsed by Nintendo nor by me, it was done by many NES and Zelda fans. I am writing this article to share to the world the amazing creation these folks have managed to create. Be sure to check the readme file (once you have do the steps below) to see all the credits.
Here's how to play The Legend of Zelda: Remastered
Unfortunately even if you have the original NES or Famicom console with you, this remastered game won't work on the machine. You have to use PC with a specific emulator to run and play The Legend of Zelda: Remastered.
All the guided steps below are my compiled steps that hopefully easy-to-understand for everyone else to digest and do it so that you can enjoy this masterpiece that NES and Zelda fans have created. I have given them a try myself and get the game to work as intended. In case you want to check the original steps posted by the creator, head here: Zelda Remasterd@RomHacking.
Pre-requisites:
1) Ensure you have The Legend of Zelda game ROM. The remastered version works only with USA PRG0 version. You should dump your own original game but this link should be able to help you out: https://www.google.com/search?q=zelda+nes+rom+prg0.
The easiest way to identify whether your Zelda ROM is PRG0 or not, is by running the game directly on the emulator. As long as you see "PRG0" on top, that means you are on the correct version. See image below for details.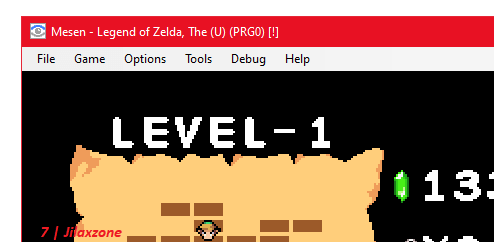 2) Download the Mesen emulator. At the time this article is written, the remastered game is currently works only on the development version 0.9.9.62 (not the stable version). Download here: https://ci.appveyor.com/project/Sour/mesen/build/artifacts or here: https://github.com/SourMesen/Mesen/releases.
3) Download the Zelda Remastered pack. Depends on your computer specs, you can download either the higher spec or lower spec. In case you are not sure, my recommendation would be to first download the higher spec version and give it a try. Only in case your computer can't keep up, then download the lower spec version.
Steps to Play The Legend of Zelda: Remastered
Once you have done and get all the prerequisites above, here's what you need to do.
1) Unzip the Zelda Remastered pack. Once you managed to download it, unzip it and remember the folder where you unzip it.
2) Run the Mesen emulator. Mesen doesn't require installation, all you need to do is double click the exe file.
3) Load the original Legend of Zelda NES game. It has to be the USA PRG0 version. Click on File > Open and choose the ROM.
4) Install HD Pack. While the game is running, click on Tools > Install HD Packs, then choose the folder where you unzip the Remastered pack. Select the Remastered zip file.
If you do all the steps correctly, you'll get this message, "The HD Pack has been installed successfully. Do you want to reset the game and load the HD Pack now?". Click on "OK" to restart the game and play the Remastered version of the game.
In case you prefer to see the video version, here's the install tutorial by NES Game Fan.
The Legend of Zelda original game can be tough for some people, here's some help
My first game console was 16-bit Sega Genesis / Mega Drive, I never owned the original NES / Famicom and only play their games at friends' house back when I was a kid. Now growing up and after playing newer Zelda titles such as Breath of the Wild, A link between worlds, Ocarina of Time, somehow I found the original Legend of Zelda game is tough to play and tough to beat. So in case you are also having the same/similar difficulties, here are some helps you can use.
Game Walkthrough
In case you get lost and don't know where to go, this is the game walkthrough by ZeldaDungeon.
Game Cheat Codes
Unlike Breath of the Wild or the newer Links' Awakening, the original Legend of Zelda game is considered tough to beat given the game limited engine and having those monsters chasing you. In this case, you can use some help by using Cheat – if what you are looking for is the story of the game.
To use Cheat in Mesen emulator, go to Tools > Cheat. Then click "Add Cheat". Click "OK" once done and be sure to tick enable Cheats.
Invicible:
Cheat Name
Invicible
Code
Custom
Address: 7B3A
Memory: New Value: 60
Game Controller
Playing Zelda game on PC running on an emulator and using keyboard can be tough. In case you are interested, here's the controller I use.
iPega 9083: For playing PC and Android games. I like it because the fact that it can be used both on PC and Android without much hassle (driver auto- detected and installed), plus when I'm playing any Android game, I can put my Android in between – just like a Nintendo Switch.
On Amazon:
Alternative link in case you can't see the link above: iPega 9083 Amazon link.
On AliExpress:
IPEGA 9083
Alternative link in case you can't see the link above: iPega 9083 AliExpress link.
See the controllers in action.
Note: If you buy anything from Amazon / AliExpress using links above, I will earn a small commission at no extra cost charged on your purchases.
---
Do you have anything you want me to cover on my next article? Write them down on the comment section down below.
Alternatively, find more interesting topics on JILAXZONE:
JILAXZONE – Jon's Interesting Life & Amazing eXperience ZONE.
---
Hi, thanks for reading my curated article. Since you are here and if you find this article is good and helping you in anyway, help me to spread the words by sharing this article to your family, friends, acquaintances so the benefits do not just stop at you, they will also get the same goodness and benefit from it.
Or if you wish, you can also buy me a coffee: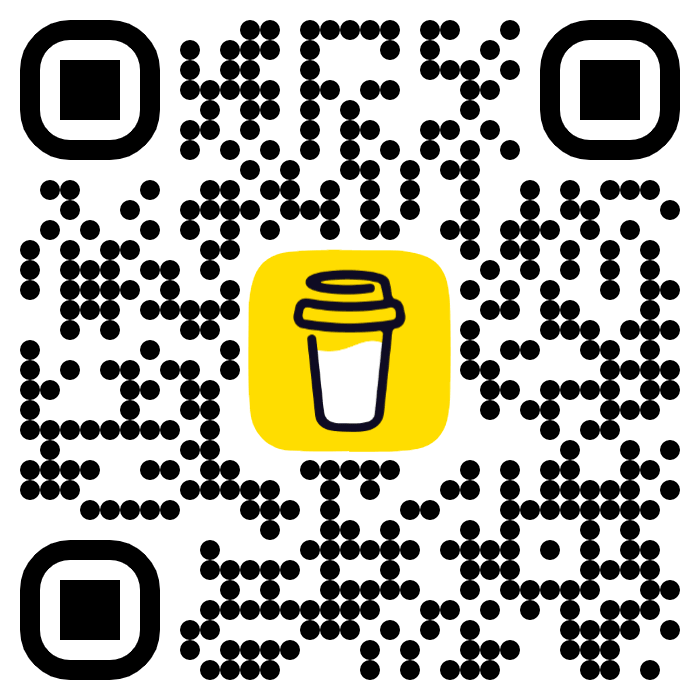 Thank you!
Live to Share. Share to Live. This blog is my life-long term project, for me to share my experiences and knowledge to the world which hopefully can be fruitful to those who read them and in the end hoping to become my life-long (passive) income.
My apologies. If you see ads appearing on this site and getting annoyed or disturb by them. As much as I want to share everything for free, unfortunately the domain and hosting used to host all these articles are not free. That's the reason I need the ads running to offset the cost. While I won't force you to see the ads, but it will be great and helpful if you are willing to turn off the ad-blocker while seeing this site.