Free cheaper alternatives to go to Sentosa Singapore
Visiting Sentosa? Well the easiest and most convenient way is either to take taxi, ride hailing services like Grab or to take Sentosa Express on Vivocity 3rd floor. But that will cost you at minimum $4 (for Sentosa Express, for taxi and ride hailing for sure it will be more than that).
If you think $4 is way too costly for you, I've got few alternatives – some of them are sometimes FREE.
FREE & Cheaper alternatives to go to Sentosa Island, Singapore
1) Sentosa Broadwalk (Walk, Cycle, PMDs)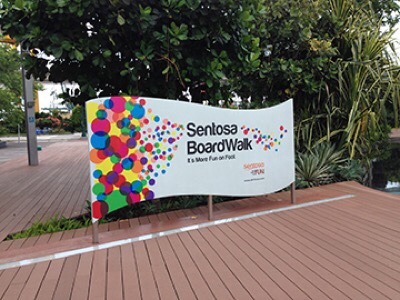 Cost: FREE (most of the time), otherwise $1.
Mode of transport: walk, ride your bicycle (if you need to rent one, check here for the best offer for the month), scooter, skateboard, whatever PMDs (Personal Mobility Devices) allowed to be used in Singapore.
From Vivocity, go to 1st floor and head to Lobby F. From there, follow the Sentosa Broadwalk till reach the Sentosa entrance.
2) Public Busses
Cost: Max $1 (or can be lesser, depends on the total distances and bus taken).
Mode of transport: Bus service 123 or RWS8.
Bus Service RWS8
Take bus from Vivocity or Harbourfront bus stops (bus stop #14141 from Vivocity or bus stop #14121 from Harbourfront).
It will get you straight to Resort World Sentosa (RWS) ground floor.
Cost is $1 flat.
Bus Service 123
Alight from anywhere you can find Bus Service 123, it will get you to Resort World Sentosa (RWS), Merlion Plaza, or Beach Station.
Cost is depends on the distance where you started alighting the bus.
---
Find other awesome articles, tips, tricks related to Life and Tech, iOS and Android quick review on:
---
Fact that most people don't know about getting around at Sentosa
Whenever you have already inside Sentosa, you can either roam Sentosa island or go back to Vivocity by Sentosa Express for FREE.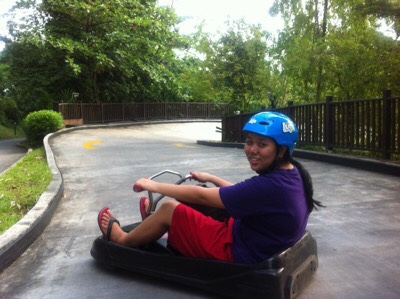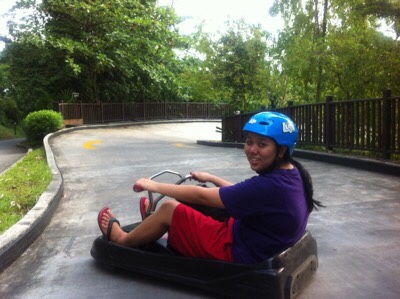 Yes, you are reading it right! Though you go to Sentosa via the FREE or cheaper alternative ways but when it comes to either roaming around the island or going back to Vivocity, you can take Sentosa Express for FREE. All you need to do is to go to the Sentosa Express station, queue there (if there's queue) and alight the train when it comes. No ticket is required to be presented.
In case you need other details on how to get to Sentosa, do visit Sentosa official website for getting around Sentosa here.
In case you have queries, do ask them on the comment section down below. I'll be happy to help!
This article is 100% created and edited on mobile device. No computer is involved.
---
For Life, Tech tips, iOS and Android Apps and Games quick review, do visit below:
---
Hi, thanks for reading my article. Since you are here and if you find this article is good and helping you in anyway, help me to spread the words by sharing this article to your family, friends, acquaintances so the benefits do not just stop at you, they will also get the same goodness and benefit from it.
Thank you!