FREE! Ep 20: FREE Games! Android, iOS, Nintendo Switch, PC, PS4 & Xbox Series X. Limited Period Only. Download link inside.
Who doesn't love free stuffs? I do love them. Here are FREE stuffs for this episode. Enjoy!
There are Android, iOS, Nintendo Switch, PC, PS4 & Xbox Series X, S and Xbox One FREE games available to own/download
Some of these games are available for FREE for limited period only, so go get them while they are FREE
In case there's no enough FREE games here or looking for some other FREE! things, do check at the bottom of the article to get more FREE! stuffs
Some of these games are better to play with controller, head to the controller section to get recommendation
Gathered across various sources around the world and from the internet, here I share with you all the FREE! stuffs – products or services – that I found them interesting. Some of them are totally FREE! while some of them are just temporarily FREE! So be sure to get/download/consume them while they are FREE!
This time, I found various FREE! apps & games for Android, iOS, Nintendo Switch, PC, PlayStation 4, Xbox Series X & Xbox One platforms. Some of them are only FREE! to play (without you owning the game), some of them are temporarily FREE, some require you to read the instruction to get the app/game for FREE, while some others are FREE to keep. So don't wait to get and try them while they are FREE! Without further ado, here they are.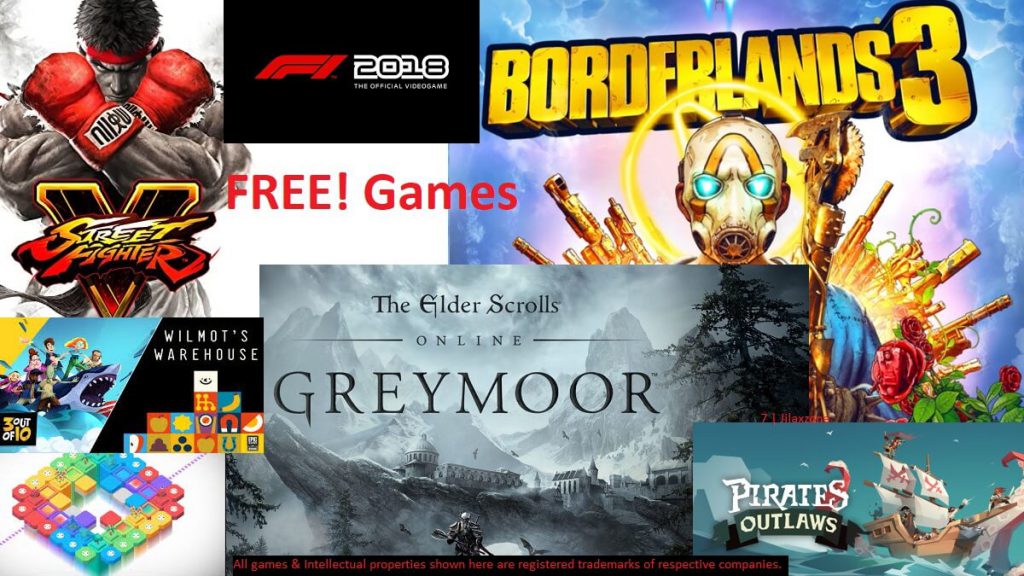 For other episodes of FREE!, check them here: FREE! All Episodes.
Play better with Controller!
Some of these games below, you can play them with a Bluetooth Controller. In case you are interested, here's the controller I use.
iPega 9083: For playing PC and Android games. I like it because the fact that it can be used both on PC and Android without much hassle (driver auto- detected and installed), plus when I'm playing any Android game, I can put my Android in between – just like a Nintendo Switch.
On Amazon:
Alternative link in case you can't see the link above: iPega 9083 Amazon link.
On AliExpress:
IPEGA 9083
Alternative link in case you can't see the link above: iPega 9083 AliExpress link.
SteelSeries Nimbus+: For playing iOS games. I like it because it's MFi certified – Made for iOS, any controller-compatible games will for sure run with this controller.
On Amazon:
Alternative link in case you can't see the link above: SteelSeries Nimbus+ on Amazon. If you need to buy the smartphone clipper, here: Nimbus iPhone clipper on AliExpress.
See the controllers in action.
Note: If you buy anything from Amazon using links above, I will earn a small commission at no extra cost charged on your purchases.
FREE! GAMES
A King's Tale: Final Fantasy XV
Set in a fictitious 30 years before FINAL FANTASY XV, this game features retro-style inspired graphics centered around a fast-paced combat system with influences from modern gaming. The in-depth combat system blends intense attacks, devastating magic, mighty summons and unique companion attacks into a singular gaming experience through three diverse locations in the world of FINAL FANTASY XV.
ABZU
Immerse yourself in a vibrant ocean world full of mystery and bursting with color and life. Perform fluid acrobatics as the Diver using graceful swimming controls. Discover hundreds of unique species based on real creatures and form a powerful connection with the abundant sea life. Interact with schools of thousands of fish that procedurally respond to you, each other, and predators. Linger in epic seascapes and explore aquatic ecosystems modeled with unprecedented detail. Descend into the heart of the ocean where ancient secrets lie forgotten. But beware, dangers lurk in the depths. "ABZÛ" is from the oldest mythologies; AB, meaning water, and ZÛ, meaning to know. ABZÛ is the ocean of wisdom.
Age of Civilizations Americas
Age of Civilizations is a turn-based strategy game in which your object is to dominate the world.
Black Squad
Black Squad is a free-to-play military first-person-shooter. Players can master their skills and show off their strategies with a wide range of game maps, modes, and weapons to choose from. Join thousands of FPS players worldwide in one of the most played games on Steam!
Bleach Brave Souls
The world of mega-hit manga and anime Bleach comes to Steam in this exciting 3D action game! Build a team using your favorite characters from the Bleach universe!
Cardinal Land
Relaxing jigsaw puzzle game with an educational twist. Very simple intuitive gameplay. Your task is to combine colorful animal image from pieces of different shapes. Also new surprising facts about the animal will appear, and you can share them with your friends!
Fantasy Strike
Fantasy Strike is a colorful fighting game where fantasy meets martial arts. It focuses on depth and strategy rather than difficult execution. It's designed for tournament play, but also to welcome you to the genre if you haven't played other fighting games before. Online play uses the excellent GGPO networking technology. Includes several single player modes.
Guilt Free
Guilt Free is a visual novel crossed with a point and click made to offer perspective on mental health and eating disorders. Navigate a couple's rocky relationship and encounter "flaws" or "quirks" that may actually be symptomatic behaviors.
Kritika: REBOOT
Kritika:REBOOT is a hyper-stylized, anime brawler game featuring over-the-top action with giant blades, superguns, and dazzling acrobatics. Fight with friends or rampage solo through hordes of enemies and super-sized bosses in an epic fantasy world.
Prison Architect
Only the world's most ruthless Warden can contain the world's most ruthless inmates. Design and develop your personalized penitentiary in Prison Architect.
Rising Storm 2: Vietnam
Red Orchestra Series' take on Vietnam: 64-player MP matches; 20+ maps; US Army & Marines, PAVN/NVA, NLF/VC; Australians and ARVN forces; 50+ weapons; 4 flyable helicopters; mines, traps and tunnels; Brutal. Authentic. Gritty. Character customization.
Star Trek Online
In Star Trek Online, the Star Trek universe appears for the first time on a truly massive scale. Players take the captain's chair as they command their own starship.. Explore strange new worlds, seek out new life, and boldly go where no one has gone before.
Sonic The Hedgehog 2
Dr. Eggman (aka Dr. Robotnik) has returned, turning helpless animals into robots and forcing them to build his ultimate weapon, the Death Egg! But this time, Sonic has a friend that can help him: Tails! Find the 7 Chaos Emeralds and stop Dr. Robotnik's evil scheme!
Super Mario Bros 35
Be the last Mario standing! Classic Super Mario Bros. gameplay gets an adrenaline boost! Each player is given the same timed stage, but you must defeat enemies to earn extra time and attack your opponents. Don't forget to pick up some coins on your way—they can be used to get in-game items like power-ups. Nintendo Switch Online membership & Nintendo account are required to play the game for FREE.
Vigor
Outlive the apocalypse, Vigor is a free-to-play looter shooter in post-war Norway. * Shoot and loot in tense encounters * Build your Shelter and vital equipment * Challenge others in various game modes * Play on your own or fight together.
Zombies on a Plane Deluxe
Take on the role of the captain of a troubled jumbo jet carrying infected passengers intent on bringing the plane out of the sky, or pit yourself against hundreds of zombies in the interior of a jumbo jet or even walk along the outside as you fight to regain control as one of the passengers.
Not enough FREE! stuffs here?
Browse FREE! section at JILAXZONE for more FREE! contents and stuffs! While some of the FREE! contents are available within limited time and period only but many are still available as always FREE!
This controller lets you play Nintendo Switch Games on Android
Just FYI, in case you don't know it before, now there's a Bluetooth Controller that let's you play real Nintendo Switch games on Android. And I'm not joking at all. Google around or have a look here where I detailed it for you: Controller that lets you play Nintendo Switch games on Android.
But in case you want to get it, here's the link on AliExpress.
AliExpress.com Product – GameSir X2 Type-C Mobile Game Controller Joystick for Cloud Games Cloud Gaming Platforms xCloud, Stadia, Vortex, Type-C Gamepad
In case you can't see the GameSir X2 purchase link above, here it is: GameSir X2 on AliExpress.
FYI. In case you purchase anything from the AliExpress links above, I shall earn a small commission at no extra cost on you.
---
Do you have anything you want me to cover on my next article? Write them down on the comment section down below.
Alternatively, find more interesting topics on JILAXZONE:
JILAXZONE – Jon's Interesting Life & Amazing eXperience ZONE.
---
Hi, thanks for reading my curated article. Since you are here and if you find this article is good and helping you in anyway, help me to spread the words by sharing this article to your family, friends, acquaintances so the benefits do not just stop at you, they will also get the same goodness and benefit from it.
Or if you wish, you can also buy me a coffee: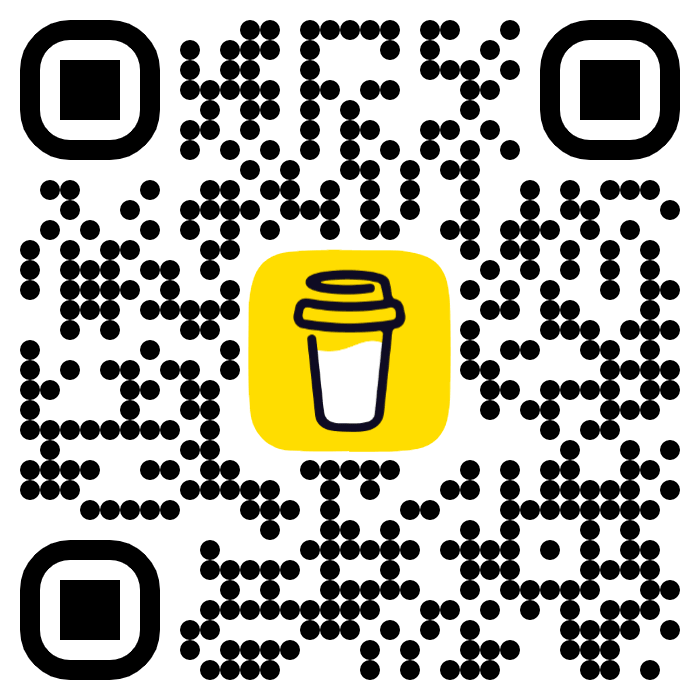 Thank you!
Live to Share. Share to Live. This blog is my life-long term project, for me to share my experiences and knowledge to the world which hopefully can be fruitful to those who read them and in the end hoping to become my life-long (passive) income.
My apologies. If you see ads appearing on this site and getting annoyed or disturb by them. As much as I want to share everything for free, unfortunately the domain and hosting used to host all these articles are not free. That's the reason I need the ads running to offset the cost. While I won't force you to see the ads, but it will be great and helpful if you are willing to turn off the ad-blocker while seeing this site.