Don Don Donki Singapore opens 3rd store at City Square Mall, Little India area, near Farrer Park MRT on January 2019
Success with its first store at Orchard Central Mall, Orchard and second store at 100am Mall, Tanjong Pagar, Don Don Donki or in Japan known as Don Quijote is opening its third store here in Singapore. Situated at one of the most crowded area with tourists after Orchard – Little India, the third store is planned to be opened on City Square Mall on 11th January 2019 10am.
---
Just to let everybody knows, Verena Chia – team from Don Don Donki, told on the comment section below that, "there'll a whole bunch of opening specials and promotions going on throughout the day". So be sure to visit Don Don Donki at City Square Mall on 11th January 2019!
---
Don Don Donki City Square Mall
Located on B2-05, the store is next to the escalator and Chiak Lah restaurant.
Address: City Square Mall, 180 Kitchener Road, Level B2-05, Singapore 208539.
Opening hours: 9am till 12am midnight, following the mall opening and closing hours.
How to get there: Take Purple line MRT and alight at Farrer Park MRT, and take MRT exit I, heading towards City Square Mall.
While the store seems smaller than the first store at Orchard Central and second store at 100am, but for sure it's going to be another hit especially since City Square Mall which located on Little India area is not only crowded with local but also tourists.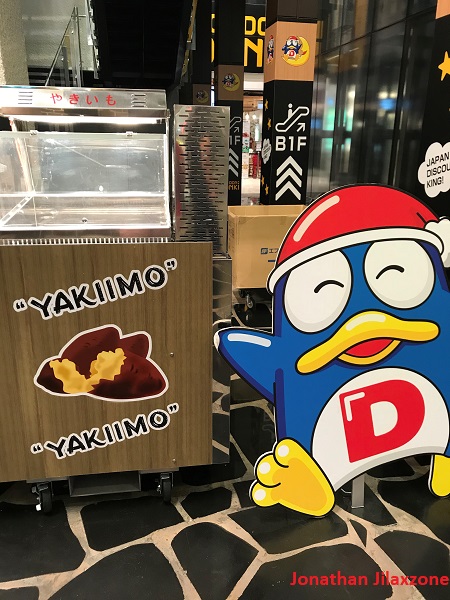 Article continues below.
---
Popular on JILAXZONE today:
---
Other Don Don Donki stores across Singapore
In case you prefer to visit the other 2 Don Don Donki stores, here are their address and opening hours.
Don Don Donki Orchard Central
Address: Orchard Central Mall, 181 Orchard Road,
Level B1 and B2, Singapore 238896.
Opening hours: 24 hours.
How to get there: take Red line MRT and alight at Sommerset MRT, take MRT exit C or D towards Orchard Central.
Don Don Donki 100am
Address: 100 am Mall, 100 Tras Street, Level 2 and 3, Singapore 079027
Opening hours: 9am till 12am midnight (not 24 hours!)
How to get there: take Green line MRT and alight at Tanjong Pagar MRT, take MRT exit A to Peck Seah Street, turn left to find old Budhist temple called Seng Wong Beo Temple and walk until junction then turn right to Gopeng street. On the next found intersection, turn left to Tras Street, the 100am Mall is located on the right side of the Tras Street.
---
Do you have anything you want me to cover on my next article? Write them down on the comment section down below.
Alternatively, find more interesting topics on JILAXZONE:
JILAXZONE – Jon's Interesting Life & Amazing eXperience ZONE.
---
Hi, thanks for reading my curated article. Since you are here and if you find this article is good and helping you in anyway, help me to spread the words by sharing this article to your family, friends, acquaintances so the benefits do not just stop at you, they will also get the same goodness and benefit from it.
Or if you wish, you can also buy me a coffee:
Thank you!
Live to Share. Share to Live. This blog is my life-long term project, for me to share my experiences and knowledge to the world which hopefully can be fruitful to those who read them and in the end hoping to become my life-long (passive) income.
My apologies. If you see ads appearing on this site and getting annoyed or disturb by them. As much as I want to share everything for free, unfortunately the domain and hosting used to host all these articles are not free. That's the reason I need the ads running to offset the cost. While I won't force you to see the ads, but it will be great and helpful if you are willing to turn off the ad-blocker while seeing this site.