FREE! Ep 24: FREE Games! Android, iOS, Nintendo Switch, PC, PS4, PS5 & Xbox Series X / One. Limited Period Only. Download link inside.
Who doesn't love free stuffs? I do love them. Here are FREE stuffs for this episode. Enjoy!
There are Android, iOS, Nintendo Switch, PC, PS4, PS5 & Xbox Series X, S and One FREE games available to own/download
Some of these games are available for FREE for limited period only, so go get them while they are FREE
In case there's no enough FREE games here or looking for some other FREE! things, do check at the bottom of the article to get more FREE! stuffs
Some of these games are better to play with controller, head to the controller section to get recommendation
Gathered across various sources around the world and from the internet, here I share with you all the FREE! stuffs – products or services – that I found them interesting. Some of them are totally FREE! while some of them are just temporarily FREE! So be sure to get/download/consume them while they are FREE!
This time, I found various FREE! apps & games for Android, iOS, Nintendo Switch, PC, PS4, PS5, Xbox Series X and Xbox One platforms platforms. Some of them are only FREE! to play (without you owning the game), some of them are temporarily FREE, some require you to read the instruction to get the app/game for FREE, while some others are FREE to keep. So don't wait to get and try them while they are FREE! Without further ado, here they are.
For other episodes of FREE!, check them here: FREE! All Episodes.
Play better with Controller!
Some of these games below, you can play them with a Bluetooth Controller. In case you are interested, here's the controller I use.
iPega 9083: For playing PC and Android games. I like it because the fact that it can be used both on PC and Android without much hassle (driver auto- detected and installed), plus when I'm playing any Android game, I can put my Android in between – just like a Nintendo Switch.
On Amazon:
Alternative link in case you can't see the link above: iPega 9083 Amazon link.
On AliExpress:
IPEGA 9083
Alternative link in case you can't see the link above: iPega 9083 AliExpress link.
SteelSeries Nimbus+: For playing iOS games. I like it because it's MFi certified – Made for iOS, any controller-compatible games will for sure run with this controller.
On Amazon:
Alternative link in case you can't see the link above: SteelSeries Nimbus+ on Amazon. If you need to buy the smartphone clipper, here: Nimbus iPhone clipper on AliExpress.
See the controllers in action.
Note: If you buy anything from Amazon / AliExpress using links above, I will earn a small commission at no extra cost charged on your purchases.
FREE! GAMES
These are the FREE! Games for this episode. The games are sorted alphabetically. Enjoy!
AirConsole
AirConsole is not a game, but rather a game platform based on browser-smartphone pair. The idea is to play the game on either your Computer browser or TV and use smartphone as the controller. Play hundreds of game for FREE during promotion. Head to the download link and follow the instruction to get the promotion.
---
ARK: Survival Evolved
Stranded on the shores of a mysterious island, you must learn to survive. Use your cunning to kill or tame the primeval creatures roaming the land, and encounter other players to survive, dominate… and escape!
---
Blazing Sails: Pirate Battle Royale
Fight for survival in Blazing Sails, a pirate battle royale game! Create your own unique pirate and ship. Band together with other players to command your mighty vessel. Navigate land and sea for loot, resources, unique weapons and ship upgrades. Sink every other ship to win the skirmish!
---
Dungeons 3
Dungeons 3 is the latest installment in the popular Dungeons series of strategy games. Build and manage your own dungeon, recruit monsters and place cunning traps. Dare to conquer the vast overworld in a comprehensive story campaign.
---
Kingdom Classic
Kingdom is a 2D sidescrolling strategy/resource management hybrid with a minimalist feel wrapped in a beautiful, modern pixel art aesthetic. Play the role of a king or queen atop their horse and enter a procedurally generated realm primed to sustain a kingdom, then toss gold to peasants and turn them into your loyal subjects in order to make your kingdom flourish. Protect your domain at night from the greedy creatures looking to steal your coins and crown, and explore the nearby, mysterious forests to discover curious and cryptic artifacts to aid your kingdom.
You need to subscribe to the newsletter to get the game for FREE!
---
Article continues below.
---
Popular on JILAXZONE today:
---
Loopy Ninja Runner
Tap on the left side to front flip and tap on the right side to attack using your nunchucks. Don't run into trees. Don't fall to your death. Full of excitement, action, fun, and a quite a lot of gameplay!
---
Operation7 Showdown
OPERATION7: SHOWDOWN is a free-to-play third-person shooter (TPS) game. Main contents include weapon customization, vehicles, and characters. The weapon customization system allows you to combine various parts and assemble your own unique weapon. Vehicles are similar to "classes" in other shooter games: you can use vehicles to destroy walls and transport your allies, in addition to providing fast movement. The game also provides realistic and dynamic action through various costumes that suit the genre of TPS. Strategic and open maps within the competitive mode enhance fun and completeness of the game, and the combination differentiates OPERATION7: SHOWDOWN from other shooter games. You can easily progress through the battleground against other players by using weapons, costumes, and gears to your advantage.
---
Phantasy Star Online 2
As the player, you'll join the ARKS task force of Oracle, an interplanetary fleet composed of 4 different races, and head out on an adventure to explore unknown worlds. With procedurally generated environments, unexpected events, and raid quests that a maximum of 12 players can take on at once, Phantasy Star Online 2 aims to provide a never-ending adventure that is always filled with fresh surprises. The action in this game is highly customizable, with jumps added to the series staple simple controls. Use one of gaming's most powerful character creators to design and customize your own character, sign up as an ARKS Operative, and begin your PSO2 adventure!
Xbox Live Gold subscription is required for those playing on Xbox console.
---
Playground AR: Physics Sandbox
Playground AR is the next step in physics sandbox, with tons of blocks, toys and more to create and destroy with no limits. With AR placing and moving toys is easy and intuitive, you can pick them up and throw them around, freeze them in place or add joints to connect various game blocks. You will be able to create your own machines with joints, wheels and thrusters, or play with the included RC toys.
---
Railways!
Railways is a simulation game where you have trains, passengers and railways. Your goal is to move the trains strategically between the tracks, picking up the passengers and preventing crashes. Your mission is complete when you collect all the passengers.
---
Resident Evil Revelations 2 (Episode One)
Resident Evil Revelations 2 follows two interwoven stories of terror across 4 episodes of intense survival horror. Episode One: Penal Colony Kidnapped by a unknown group of assailants, Claire and Moira awake to find themselves trapped on an isolated island infested with horrifying creatures beyond imagination. Now they must desperately struggle to escape the horror. Episode One includes Raid Mode for countless additional hours of gameplay.
---
RFS: Real Flight Simulator
Become a real pilot! Live a unique experience flying in any part of the world and exploring sceneries and airports in high resolution with satellite maps, 3D buildings, runways, procedures and air traffic. Jump on board of real time flights, chat with other pilots and join them in multiplayer. Manage flight plans and interact with ATC controllers. Get access to thousands of community created liveries, customize all airplanes, their gauges, failures and weather conditions.
---
RowRow
A Unique sliding puzzle game with a 100 level of hand crafted stages and diverse puzzle logic. It is as simple as matching shapes. Align rows of shapes, sum them up and match the border-lined shapes to clear a stage.
---
Super Kirby Clash
To defeat bosses this wicked, it'll take a whole team of Kirbys! You can choose from four unique Roles and join up to three other players to take down tough bosses. Puff up your power by crafting weapons and spending materials at the shop to receive even MORE weapons, not to mention armor and items. Are you a Sword Hero? Hammer Lord? Beam Mage? Or Doctor Healmore?! No matter what, each mighty role offers up a unique way to play.
---
Traffix: City Rush
Based on simple rules and minimalist features, Traffix will amaze you in no time! The highway is a place where chaos, stress and rage are always present, mainly in big cities like Paris, Tokyo, Istanbul or Las Vegas. Aware of this, you must control the traffic light to keep the drivers safe and maintain peace. Start fighting chaos all over the world!
---
Worms Rumble (Beta)
Worms Rumble is Worms like you've never played it before, with intense, real-time, arena-based 32 player cross-platform combat. Get ready for frantic Deathmatches and intense Last Worm Standing! Use a variety of fan-favourite weapons like the Bazooka, Shotgun and Sheep Launcher plus all-new additions to the armoury to bring the pain to your invertebrate opponents as you climb the ranks. Customise your worm, take part in challenges and seasonal events and experiment with new ways to play in The Lab. This is Worms, reinvented. The First Real Time Worms! 
PS Plus subscription is required.
---
Not enough FREE! stuffs here?
Browse FREE! section at JILAXZONE for more FREE! contents and stuffs! While some of the FREE! contents are available within limited time and period only but many are still available as always FREE!
This controller lets you play Nintendo Switch Games on Android
Just FYI, in case you don't know it before, now there's a Bluetooth Controller that let's you play real Nintendo Switch games on Android. And I'm not joking at all. Google around or have a look here where I detailed it for you: Controller that lets you play Nintendo Switch games on Android.
But in case you want to get it, here's the link on AliExpress.
AliExpress.com Product – GameSir X2 Type-C Mobile Game Controller Joystick for Cloud Games Cloud Gaming Platforms xCloud, Stadia, Vortex, Type-C Gamepad
In case you can't see the GameSir X2 purchase link above, here it is: GameSir X2 on AliExpress.
FYI. In case you purchase anything from the AliExpress links above, I shall earn a small commission at no extra cost on you.
---
Do you have anything you want me to cover on my next article? Write them down on the comment section down below.
Alternatively, find more interesting topics on JILAXZONE:
JILAXZONE – Jon's Interesting Life & Amazing eXperience ZONE.
---
Hi, thanks for reading my curated article. Since you are here and if you find this article is good and helping you in anyway, help me to spread the words by sharing this article to your family, friends, acquaintances so the benefits do not just stop at you, they will also get the same goodness and benefit from it.
Or if you wish, you can also buy me a coffee: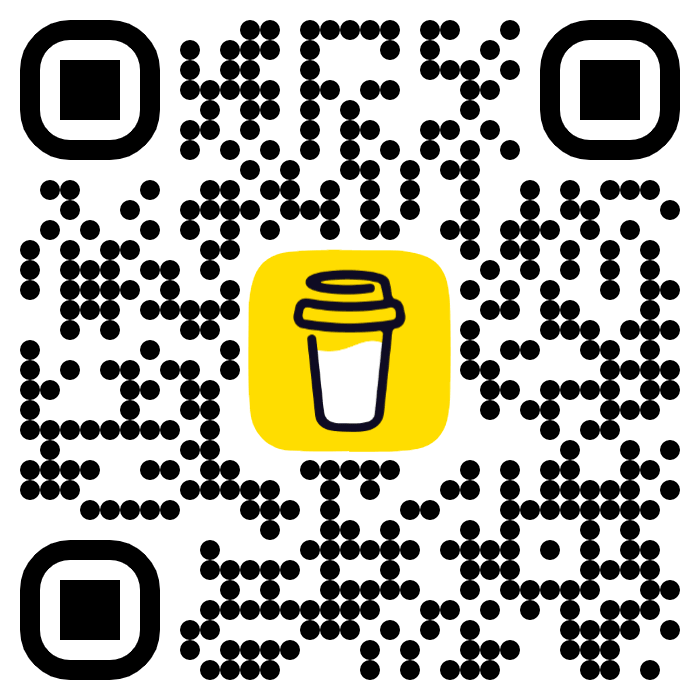 Thank you!
Live to Share. Share to Live. This blog is my life-long term project, for me to share my experiences and knowledge to the world which hopefully can be fruitful to those who read them and in the end hoping to become my life-long (passive) income.
My apologies. If you see ads appearing on this site and getting annoyed or disturb by them. As much as I want to share everything for free, unfortunately the domain and hosting used to host all these articles are not free. That's the reason I need the ads running to offset the cost. While I won't force you to see the ads, but it will be great and helpful if you are willing to turn off the ad-blocker while seeing this site.