Recommended place to visit in Singapore: Upper Seletar Reservoir – Must see the iconic Rocket-shaped building
Upper Seletar Reservoir is one of many reservoirs in Singapore which can fly you to the moon with its Rocket-shaped viewing tower.
Another place worth visiting in Singapore if you like nature, exploration and something different
Check out the video, read on the recommendation on the best time to visit and things you need to carry with you before going here
Check out other recommended places in Singapore worth visiting at the bottom of this article
For other interesting articles like this, do check Singapore, Travel and more at JILAXZONE
Formerly known as Seletar Reservoir, now it has been renamed and known as Upper Seletar Reservoir. It was built back in 1920 to meet the water surge demand after World War I. Now it's a jogger, golfer and nature wonderers heaven.
One picture worth a thousand words, one video should worth even more. Have a look on my video below – to see yourself what I'm talking about.
Upper Seletar Reservoir location
Situated in Central Water Catchment area, Upper Seletar Reservoir location is closer to Mandai and entrance is from Mandai Road Track 7.
Here's the exact location of Upper Seletar Reservoir (feel free to zoom in/out):
Just in case you can't see the live map above, use this link to get the same: https://goo.gl/maps/cLTXujX5X71VpWqF7.
How to get to Upper Seletar Reservoir
This is how you can get to Upper Seletar Reservoir.
Address
Mandai Road Track 7
Opening hours
24-hour
Admission fee
$0 a.k.a FREE
How to go here
By Bus: Take service 138, 138A and alight on Opp SCDF Nee Soon Camp or SCDF Nee Soon Camp, then walk to Mandai Road Track 7
By MRT: Springleaf MRT (to be opened in 2021)
By Private Transport: There's a public car park in Upper Seletar Reservoir area
If you alight at Springleaf MRT (due to open in 2021), you can first enjoy Ampang Yong Tau Fu or Roti Prata on the nearby shophouses before start trekking.
Best time to visit Upper Seletar Reservoir
I came here at around 10AM and it was bright sunny day. Unless you intentionally like to get suntanned and/or sweaty a lot, I would recommend you to come here earlier in the morning around 7-8AM or after 5PM when the sun has already calmed down.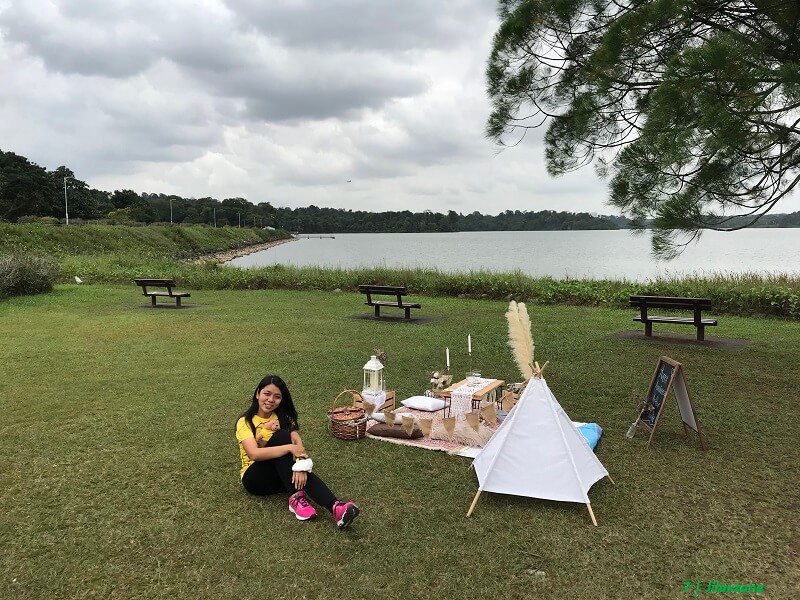 If you are here for a leisure and relaxing, I would recommend you to bring your picnic mat with you as there are plenty of open spaces here.
Things you need to carry with you when you visit Upper Seletar Reservoir
These are my recommendation which mostly are optional, but recommended:
1) Camera. Especially if this is your first time visiting Upper Seletar Reservoir. The iconic Rocket-shaped building is something not to be missed.
2) Water bottle. It could be just me, but I couldn't find any water dispenser nearby the area. There are, however, vending machines. Let me know when you are visiting and can find any water fountain in the area, I'll update this article.
3) Snacks and/or Picnic mat (optional). For leisure and relaxing on the park.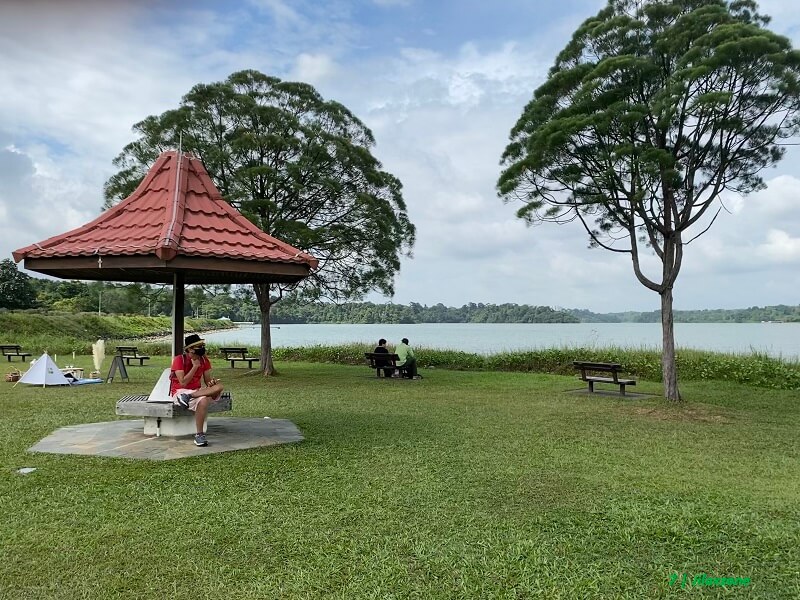 4) Umbrella. There are only a few small huts / shelters in the area and the Rocket-shaped building – which may not cater for everyone in case it's raining, so bring umbrella. It's also good to cover you from the direct sun light on bright sunny day.
5) Mosquito or insects repellent (optional). During my visit, I didn't see and didn't get bites by insects, but just in case your skin is quite sensitive and to avoid getting bites by mosquitos or alike, then it's good to bring the repellent.
Do NOT bring fishing rod here as the whole area is no fishing zone.
Other places & things in Singapore you should visit and know
Places:
Changi Point Broadwalk: check it out at JILAXZONE.
Green Corridor: check it out at JILAXZONE.
Rower's Bay: check it out at JILAXZONE.
Sembawang Hot Spring Park: check it out at JILAXZONE.
Thomson Nature Park: check it out at JILAXZONE.
Places to go for first timer tourist: check it out at JILAXZONE.
---
Things:
101 things tourists must know about Singapore: check it out at JILAXZONE.
Singapore expressways acronym: check it out at JILAXZONE.
Hawker centers scheduled closing date: check it out at JILAXZONE.
Still hungry for anything Singapore? Jalan-jalan places, makan places, tips and tricks? Then go find more Singapore here.
---
Do you have anything you want me to cover on my next article? Write them down on the comment section down below.
Alternatively, find more interesting topics on JILAXZONE:
JILAXZONE – Jon's Interesting Life & Amazing eXperience ZONE.
---
Hi, thanks for reading my curated article. Since you are here and if you find this article is good and helping you in anyway, help me to spread the words by sharing this article to your family, friends, acquaintances so the benefits do not just stop at you, they will also get the same goodness and benefit from it.
Or if you wish, you can also buy me a coffee: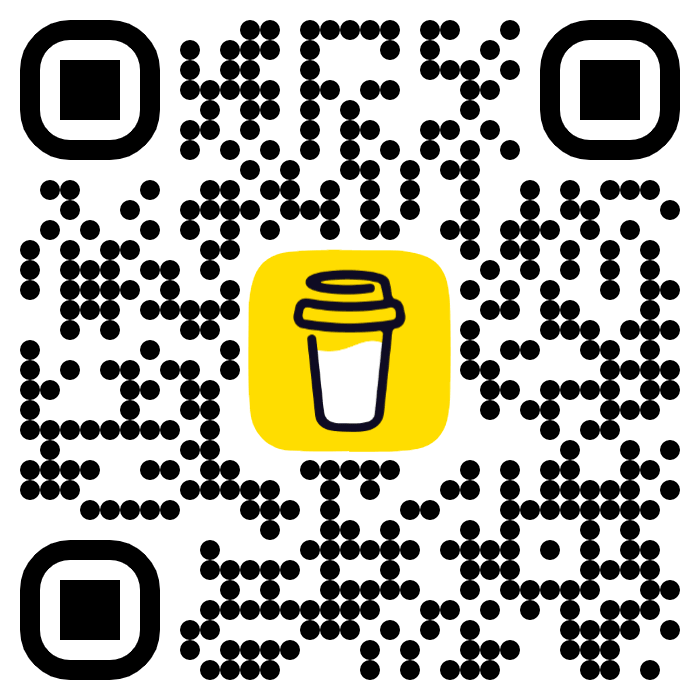 Thank you!
Live to Share. Share to Live. This blog is my life-long term project, for me to share my experiences and knowledge to the world which hopefully can be fruitful to those who read them and in the end hoping to become my life-long (passive) income.
My apologies. If you see ads appearing on this site and getting annoyed or disturb by them. As much as I want to share everything for free, unfortunately the domain and hosting used to host all these articles are not free. That's the reason I need the ads running to offset the cost. While I won't force you to see the ads, but it will be great and helpful if you are willing to turn off the ad-blocker while seeing this site.