FREE! Ep 25: FREE Games! Android, iOS, Nintendo Switch, PC, PS4, PS5 & Xbox Series X / One. Limited Period Only. Download link inside.
Who doesn't love free stuffs? I do love them. Here are FREE stuffs for this episode. Enjoy!
There are Android, iOS, Nintendo Switch, PC, PS4, PS5 & Xbox Series X, S and One FREE games available to own/download
Some of these games are available for FREE for limited period only, so go get them while they are FREE
In case there's no enough FREE games here or looking for some other FREE! things, do check at the bottom of the article to get more FREE! stuffs
Some of these games are better to play with controller, head to the controller section to get recommendation
Gathered across various sources around the world and from the internet, here I share with you all the FREE! stuffs – products or services – that I found them interesting. Some of them are totally FREE! while some of them are just temporarily FREE! So be sure to get/download/consume them while they are FREE!
This time, I found various FREE! apps & games for Android, iOS, Nintendo Switch, PC, PS4, PS5, Xbox Series X|S and Xbox One platforms platforms. Some of them are only FREE! to play (without you owning the game), some of them are temporarily FREE, some require you to read the instruction to get the app/game for FREE, while some others are FREE to keep. So don't wait to get and try them while they are FREE! Without further ado, here they are.
For other episodes of FREE!, check them here: FREE! All Episodes.
Play better with Controller!
Some of these games below, you can play them with a Bluetooth Controller. In case you are interested, here's the controller I use.
iPega 9083: For playing PC and Android games. I like it because the fact that it can be used both on PC and Android without much hassle (driver auto- detected and installed), plus when I'm playing any Android game, I can put my Android in between – just like a Nintendo Switch.
On Amazon:
Alternative link in case you can't see the link above: iPega 9083 Amazon link.
On AliExpress:
IPEGA 9083
Alternative link in case you can't see the link above: iPega 9083 AliExpress link.
SteelSeries Nimbus+: For playing iOS games. I like it because it's MFi certified – Made for iOS, any controller-compatible games will for sure run with this controller.
On Amazon:
Alternative link in case you can't see the link above: SteelSeries Nimbus+ on Amazon. If you need to buy the smartphone clipper, here: Nimbus iPhone clipper on AliExpress.
See the controllers in action.
Note: If you buy anything from Amazon / AliExpress using links above, I will earn a small commission at no extra cost charged on your purchases.
FREE! GAMES
These are the FREE! Games for this episode. The games are sorted alphabetically. Enjoy!
Blackbox – mind puzzles game
So you think you understand this thing you're holding? Think again. Stop tapping. Stop swiping. In fact, stop touching the screen at all. To crack Blackbox's puzzles you'll need to find solitude and stillness, climb mountains, call on friends, get in tune with the cosmos, and think outside the box. Minimalistic visual clues make for incredibly satisfying "Aha!" moments, while sonic interfaces provide an extra level of guidance and nuance that makes Blackbox accessible with or without vision. Thoughtful haptic feedback, Easter eggs on Easter eggs, and solutions that can't be found beneath the glass of your screen redefine what a puzzle can be. You'll never see your device the same way again. Think you're clever? Prove it.
---

Bless Unleashed
Bless Unleashed is the premier next-generation action MMORPG. Journey across a vibrant persistent world to take on — and survive — vicious, lethal monsters that inhabit this untamed landscape. Choose between one of five classic classes, each with its own combo-driven combat experience, handcrafted for online play.
---
Bug Heroes Quest
Enter Bug Heroes Quest, a spin-off of the critically acclaimed Bug Heroes, by Foursaken Media! Embark on an epic, story-based adventure through a variety of huge environments. Explore, level up, customize, fight, talk, and more! Experience a unique blend of action, adventure, and RPG in a brand new, fully realized fantasy setting!
---
Cuisine Royale
Cuisine Royale is a brutal multiplayer last-man-standing shooter with realistic weaponry, mystic traps and demonic rituals.
---
Goroons
GOROONS is a teamwork-based adventure where you have to combine your unique skills and overcome tough-as-nails puzzle challenges.
For Android, refer to this post for details on how to play this game for FREE!: Goroons Android via AirConsole.
---
Grounded
The world is a vast, beautiful and dangerous place – especially when you have been shrunk to the size of an ant. Can you thrive alongside the hordes of giant insects, fighting to survive the perils of the backyard?
---
Article continues below.
---
Popular on JILAXZONE today:
---
Neverwinter
Neverwinter is a free, action MMORPG based on the acclaimed Dungeons & Dragons fantasy roleplaying game. Epic stories, action combat and classic roleplaying await those heroes courageous enough to enter the fantastic world of Neverwinter!
---
Retro Emulator Bot
Ever wished to play retro games without the hassle of installing the emulator app and/or jailbreaking your devices? Well, here's the solution. Retro Games Bot is a browser-based game emulator that works great on both Android and iOS. System supported currently are these: Atari 2600, Gameboy (GB), Gameboy Color (GBC), Gameboy Advance (GBA), NES / Famicom, Sega Genesis / Mega Drive, Sega Master System and SNES / Super Famicom. Head to the link below for more details.
---

State of Survival: Survive the Zombie Apocalypse
"It's been six months since the zombie apocalypse began. The virus has infected the city. Six months of terror, horror, survival, and fighting against zombies. You are a survivor and your friends are in a brave fight against monsters. Build a city that survives the constant waves of zombies. Welcome to the State of Survival. Ready for a strategy survival game!
---
Streets Of Kamurocho
The death of the Tojo Clan's Third Chairman has plunged the organization into chaos. The violence spreads to the streets, and only Kazuma Kiryu and Goro Majima can put an end to the bloodshed! If you love classic Street of Rage, then you will love this game.
---
Teleglitch: Die More Edition
In a cold, dark future dominated by mega-corporations, a small lonely planet on the edge of habitable space is the site of a shadowy research facility specializing in necrotic tissue reactivation. You are a scientist who has suddenly awoken to the realization that you are the lone survivor.
---
The Elder Scrolls: Blades
From Bethesda Game Studios, the award-winning creators of Skyrim, comes The Elder Scrolls: Blades – a classic dungeon crawler reimagined. The Blades, the Empire's top agents, are forced into exile. On the run, you return to your hometown to find it destroyed.
---
The Legend of Heroes: Trails of Cold Steel III
Experience an epic story developed across three titles, and crafted for new and old fans alike. Also includes an interactive introduction to catch up new players to the ongoing story so anyone can dive right in to the world of Trails of Cold Steel.
---
The Textorcist: The Story of Ray Bibbia
Get ready for an electrifying mix between bullet hell and typing game! Dodge bullets while typing exorcisms: turn on both sides of your brain and jump into the adventure of Ray Bibbia, a private exorcist who's going to face the threats of a demonic outbreak!
---
This War of Mine
In This War Of Mine you do not play as an elite soldier, rather a group of civilians trying to survive in a besieged city; struggling with lack of food, medicine and constant danger from snipers and hostile scavengers. The game provides an experience of war seen from an entirely new angle.
---
Wanderlust: Transsiberian
Stay home, but don't let that stop you from travelling! Embark on a trip to the easternmost reaches of Eurasia onboard the longest railway line in the world. Travel without leaving home in a choice-based narrative game from the makers of The Witcher. Transsiberian is a standalone new chapter of the critically acclaimed Wanderlust: Travel Stories.
---
Not enough FREE! stuffs here?
Browse FREE! section at JILAXZONE for more FREE! contents and stuffs! While some of the FREE! contents are available within limited time and period only but many are still available as always FREE!
This controller lets you play Nintendo Switch Games on Android
Just FYI, in case you don't know it before, now there's a Bluetooth Controller that let's you play real Nintendo Switch games on Android. And I'm not joking at all. Google around or have a look here where I detailed it for you: Controller that lets you play Nintendo Switch games on Android.
But in case you want to get it, here's the link on AliExpress.
AliExpress.com Product – GameSir X2 Type-C Mobile Game Controller Joystick for Cloud Games Cloud Gaming Platforms xCloud, Stadia, Vortex, Type-C Gamepad
In case you can't see the GameSir X2 purchase link above, here it is: GameSir X2 on AliExpress.
FYI. In case you purchase anything from the AliExpress links above, I shall earn a small commission at no extra cost on you.
---
Do you have anything you want me to cover on my next article? Write them down on the comment section down below.
Alternatively, find more interesting topics on JILAXZONE:
JILAXZONE – Jon's Interesting Life & Amazing eXperience ZONE.
---
Hi, thanks for reading my curated article. Since you are here and if you find this article is good and helping you in anyway, help me to spread the words by sharing this article to your family, friends, acquaintances so the benefits do not just stop at you, they will also get the same goodness and benefit from it.
Or if you wish, you can also buy me a coffee: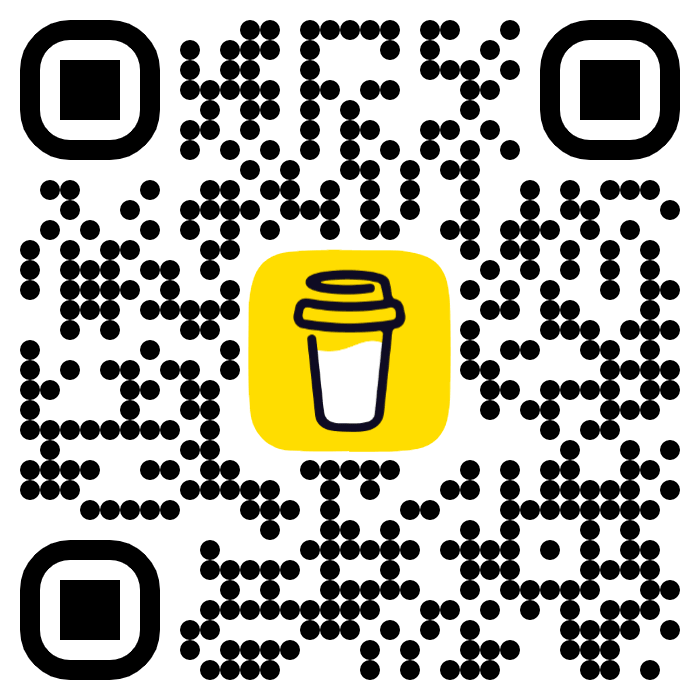 Thank you!
Live to Share. Share to Live. This blog is my life-long term project, for me to share my experiences and knowledge to the world which hopefully can be fruitful to those who read them and in the end hoping to become my life-long (passive) income.
My apologies. If you see ads appearing on this site and getting annoyed or disturb by them. As much as I want to share everything for free, unfortunately the domain and hosting used to host all these articles are not free. That's the reason I need the ads running to offset the cost. While I won't force you to see the ads, but it will be great and helpful if you are willing to turn off the ad-blocker while seeing this site.