Console Quality Games Available on Android & iPhone you should play today
There are 75 best selected console-quality games listed on this article. Additional games may be added in the coming future.
You don't need a PS5, Xbox Series X|S, Nintendo Switch or PC to play these titles as they are available on Android and iOS devices.
For other interesting articles, head to: Android, iOS, Games, FREE games & stuffs, how-to and more at JILAXZONE
Who says games on Android and iPhone are just simple time-waster games? While certainly there are many games that hold that title, but not for these 75 games (If I didn't lost count) listed on this article. For those of you who are looking serious yet fun to play console-quality games on Android and iPhone (also for iPad and iPod Touch), you are on the right place.
The game lists cover pretty much almost every genres available (if not all): Action, Adventure, Puzzle, Strategy, Simulation and others like card game. So there should be game for everyone here.
Apart from the games listed here, I also wrote some other articles you may want to check as well, such as: Nintendo Switch games available on Android and iPhone at JILAXZONE or latest gen console (PS5 and Xbox Series X|S games) available on Android and iPhone at JILAXZONE.
---
Credits for Google Play Store & Apple App Store
Some of the games listed below are NOT free to play, so in case you need to top-up your Apple App Store or Google Play Store account, here you go.
Apple App Store voucher / gift card / top-up credit
In case you can't see the link above, here's the alternative link: Apple App Store top-up credit on Amazon.
Google Play Store voucher / gift card / top-up credit
In case you can't see the link above, here's the alternative link: Google Play Store top-up credit on Amazon.
Note: If you buy anything from Amazon using links above, I will earn a small commission at no extra cost charged on your purchases.
---
Play better with Controller!
Many of the games listed on this article are compatible with controller and you'll definetely will have much better experience when you play them with a controller. In case you are interested, here are some controllers recommendation.
---
iPega 9083: For playing PC and Android games. I like it because the fact that it can be used both on PC and Android without much hassle (driver auto- detected and installed), plus when I'm playing any Android game, I can put my Android in between – just like a Nintendo Switch.
On Amazon:
Alternative link in case you can't see the link above: iPega 9083 Amazon link.
On AliExpress:
IPEGA 9083
Alternative link in case you can't see the link above: iPega 9083 AliExpress link.
---
SteelSeries Nimbus+: For playing iOS games. I like it because it's MFi certified – Made for iOS, any controller-compatible games will for sure run with this controller.
Alternative link in case you can't see the link above: SteelSeries Nimbus+ on Amazon. If you need to buy the smartphone clipper, here: Nimbus iPhone clipper on AliExpress.
---
The new Xbox Series X|S Wireless Controller
Get Xbox Series X|S Wireless Controller on Amazon
Read here for pairing Xbox Series X|S Controller with your iPhone at JILAXZONE.
---
PS5 DualSense
Read here for pairing PS5 DualSense Controller with your iPhone at JILAXZONE.
Note: If you buy anything from Amazon / AliExpress using links above, I will earn a small commission at no extra cost charged on your purchases.
---
Console-Quality Games you should play today on Android & iOS devices (iPhone, iPad, iPod Touch)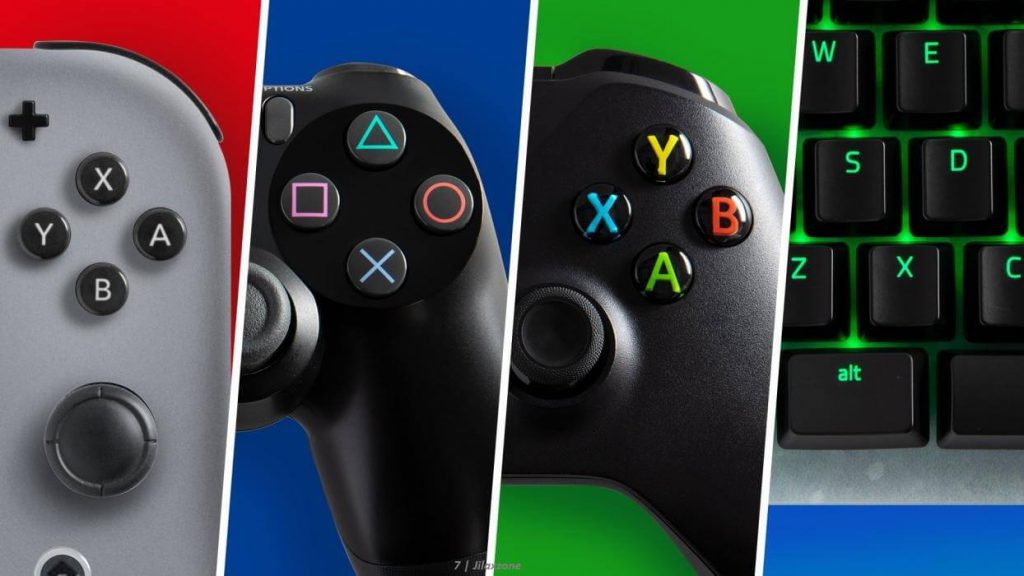 The games are sorted alphabettically for easier reading and finding. Each games has the following attributes – to make it even easier for you to see whether or not the game is good for you: genre, age rating, download links to Google Play Store and Apple App Store, short game description and companion YouTube videos from various YouTuber.
Do give your comments/thoughts on the comment section down below if you have other good console-quality games you think I should play and added into the list here. Meanwhile, enjoy!
---
80 Days
80 DAYS is a breakneck race, with an in-game clock that never stops running. Trains, steamers, hot-air balloons, boats, camels, horses and more leave and arrive minute by minute. Every city and journey is narrated via an interactive story where you control every action. Will your choices speed you up – or lead you into disaster? Will you earn Fogg's trust and respect? Will you uncover the secrets and short-cuts that can shave days off your time? Murder, romance, rebellion and intrigue await!
---
AG Drive 3D
It's similar to Nintendo's F-Zero game, AG Drive 3D is futuristic adrenaline racing. While you cruise through gravity defying racing tracks, you can collect energy block and try to avoid the de-energizer. Get total control of your hovercraft and push the speed beyond limits.
---
Atom RPG
In 1986 the world war between the Soviet Union and the Western Bloc ended in mutual nuclear bombings. Both superpowers went down in flames. The impact of the fallout almost ended civilization as we know it. You are one of the survivors of the apocalypse. Your mission – to explore the wild and wondrous postnuclear world of the Soviet Wasteland. To earn your place under the sun in this new age. To investigate retro style bunkers, descend into a stalker filled metro, fight terrible mutants and solve a shadowy conspiracy, aimed at destroying all that is left of life on Earth.
---
B.o.T (Battle of Titans)
A multiplayer third-person shooter starring mechanical titans created by professional developers. True console gaming is now available on your mobile device! Obliterate your enemy with superior tactics and firepower at the touch of your fingertips!
---
Baldur's Gate II: Enhanced Edition
Kidnapped. Imprisoned. Tortured. The wizard Irenicus holds you captive in his stronghold, attempting to strip you of the powers that are your birthright. Can you resist the evil in your blood and forsake the dark destiny that awaits you? Or will you embrace your monstrous nature and ascend to godhood as the new Lord of Murder? Baldur's Gate II: Enhanced Edition includes the original 60-hour Shadows of Amn campaign, as well as the following additions:
---
Bloons TD 6
Smash Hit Tower Defense Game. The Bloons are back and better than ever! Get ready for a massive 3D tower defense game designed to give you hours and hours of the best strategy gaming available.
---
Bomb Chicken
After a freak accident, a seemingly ordinary chicken becomes a bomb laying free range hero. Explore the versatile mechanic of laying bombs in this explosive exploration platformer. Discover the darkest kept secret of the fast food giant known as BFC, their best selling addictive blue hot sauce, and answer the ultimate question: Which came first the chicken or the bomb?
---
Book of Demons
Tap & slash your way through the Archdemon's hordes in this atmospheric paper pop-up dungeon crawler recapturing the soul of the genre with loads of intelligent humor.
---
Call of Duty: Mobile
Official CALL OF DUTY designed exclusively for mobile phones. Play iconic multiplayer maps and modes anytime, anywhere. 100 player Battle Royale battleground? Fast 5v5 team deathmatch? Sniper vs sniper battle? Activision's free-to-play CALL OF DUTY®: MOBILE has it all. Console quality HD gaming on your phone with customizable controls, voice and text chat, and thrilling 3D graphics and sound. Experience the thrill of the world's most beloved shooter game, now on your phone for easy on-the-go fun.
---
Company of Heroes
Company of Heroes is the critically-acclaimed and enduringly popular World War II game that redefined real-time strategy with a compelling combination of fast-moving campaigns, dynamic combat environments, and advanced squad-based tactics.
---
Craft the World
Craft The World is a unique sandbox strategy game, the mix of Dungeon Keeper, Terraria and Dwarf Fortress. Explore a random generated world populated by dangerous creatures, build a dwarf fortress, gather resources, and craft all the items, weapons, and armor you need.
---
Critical Ops: Online PvP FPS
Critical Ops is a first-person shooter, similar to CS:GO that features competitive combat through beautifully crafted maps and challenging game modes. Battle it out alongside your band of brothers or lead an individual scoreboard. Will you fight as a member of Coalition or The Breach?
---
Crying Suns
When FTL meets Foundation and Dune:
Crying Suns is a tactical rogue-lite that puts you in the role of a space fleet commander as you explore a mysteriously fallen empire. In this story rich experience inspired by Dune and Foundation, each successful run will uncover the truth about the Empire… and yourself as well.
---
Cyber Hunter
Cyber Hunter is a next-generation, competitive sandbox mobile game. It's packed with a host of different elements, including survival, shooting, exploration, skills and much more, even including parkour! In short, it's a brand new gaming experience.
---
Darkest Dungeon
Darkest Dungeon is a challenging gothic roguelike turn-based RPG about the psychological stresses of adventuring.
Recruit, train, and lead a team of flawed heroes through twisted forests, forgotten warrens, ruined crypts, and beyond. You'll battle not only unimaginable foes, but stress, famine, disease, and the ever-encroaching dark. Uncover strange mysteries, and pit the heroes against an array of fearsome monsters with an innovative strategic turn-based combat system.
---
Dead Cells
Kill. Die. Learn. Repeat.
Dead Cells is a roguevania action platformer from Motion Twin that will require you to master frantic 2D combat with a wide variety of weapons and skills against merciless minions and boss.
Play as a failed alchemic experiment and explore the sprawling, ever-changing castle to find out what happened on this gloomy island…! That is, assuming you're able to fight your way past its keepers.
---
Duet
Enter a mesmerising trance of co-dependence in Duet. The rules are simple: control two vessels in sync, survive against all odds and keep calm.
---
Dungeon of the Endless
Dungeon of the Endless: Apogee is the award-winning Rogue-Like Dungeon-Defense game, in which you and your team of heroes must protect the generator of your crashed ship while exploring an ever-expanding dungeon, all while facing waves of monsters and special events as you try to find your way out. The Apogee Edition of Dungeon Of The Endless includes the full game and five DLCs.
---
Dungeon Warfare 2
Dungeon Warfare 2 is the definitive sequel to Dungeon Warfare, a challenging tower defense strategy game where you become a dungeon lord to defend your dungeons with the deadliest of traps and insidious contraptions against greedy adventurers and wannabe heroes.
---
Escapists 2: Pocket Breakout
The Escapists 2 is a hilariously thrilling, sandbox strategy experience that issues the not-so-simple challenge of escaping from prison. Create your own con with hundreds of customisation options, go it alone or conspire with up to 3 of your friends to create the ultimate escape with local multiplayer!
---
FTL: Faster Than Light
In FTL you experience the atmosphere of running a spaceship trying to save the galaxy. It's a dangerous mission, with every encounter presenting a unique challenge with multiple solutions. What will you do if a heavy missile barrage shuts down your shields? Reroute all power to the engines in an attempt to escape, power up additional weapons to blow your enemy out of the sky, or take the fight to them with a boarding party? This "spaceship simulation roguelike-like" allows you to take your ship and crew on an adventure through a randomly generated galaxy filled with glory and bitter defeat.
---
Genshin Impact
Looking for game like The Legend of Zelda: Breath of the Wild for Android or iOS, try Genshin Impact.
Step into Teyvat, a vast world teeming with life and flowing with elemental energy. You and your sibling arrived here from another world. Separated by an unknown god, stripped of your powers, and cast into a deep slumber, you now awake to a world very different from when you first arrived. Thus begins your journey across Teyvat to seek answers from The Seven — the gods of each element. Along the way, prepare to explore every inch of this wondrous world, join forces with a diverse range of characters, and unravel the countless mysteries that Teyvat holds…
---
Grand Theft Auto: San Andreas
Rockstar Games brings its biggest release to mobile yet with a vast open-world covering the state of San Andreas and its three major cities – Los Santos, San Fierro and Las Venturas – with enhanced visual fidelity and over 70 hours of gameplay.
---
GRID Autosport
Ignite your high-speed career as a pro-racer in GRID Autosport, engineered to deliver an irresistible mix of simulation handling and arcade thrills.
---
Grimvalor
Slash your way through the hordes of darkness and defeat King Valor's fearsome guardians in this breathtaking adventure!
---
Hidden Folks
Search for hidden folks in hand-drawn, interactive, miniature landscapes. Unfurl tent flaps, cut through bushes, slam doors, and poke some crocodiles! Rooooaaaarrrr!!!!! A strip of targets shows you what to look for. Tap a target for a hint, and find enough to unlock the next area.
---
Horizon Chase – World Tour
Horizon Chase is a love letter to all retro gaming fans. It's an addictive racing game inspired in the great hits of the 80's and 90's: Out Run, Lotus Turbo Challenge, Top Gear (SNES), Rush, among others. Each curve and each lap in Horizon Chase recreate classic arcade gameplay and offer you unbound speed limits of fun. Full throttle on and enjoy!
---
Hyper Light Drifter
Hyper Light Drifter is an action adventure RPG in the vein of the best 16-bit classics, with modernized mechanics and designs on a much grander scale. Explore a beautiful, vast and ruined world riddled with dangers and lost technologies.
---
Icewind Dale: Enhanced Edition
Originally released in 2000, Icewind Dale is a Dungeons & Dragons game set in Wizards of The Coast's legendary Forgotten Realms. This Enhanced Edition allows a new generation of players to experience this epic adventure.
---
Implosion – Never Lose Hope
Twenty years after the fall of Earth, the remnants of the Human race are once again faced with extinction. The time has come to justify our existence. A mysterious life form known as the XADA squares off against humanity's last weapon – the War-Mech series III battle suit. Features: Stunning console-quality graphics, first-class voice acting and Hollywood-grade audio production. Full orchestral scores masterfully mixed by Grammy Award winner and "The Lord of the Rings" trilogy engineer, John Kurlander.
---
INSIDE
INSIDE is a dark, narrative-driven platformer combining intense action with challenging puzzles. It has been critically acclaimed for its moody art-style, ambient soundtrack and unsettling atmosphere.
---
Article continues below.
---
Popular on JILAXZONE today:
---
Interloper
FLY like you've never flown before on your mac with a full six degrees of freedom. Play it your way with touchpad, controller or HOTAS support.
---
Kingdom Rush
The acclaimed action fantasy defense game is now available for iPhone and iPod! Get ready for an epic journey to defend your kingdom against hordes of orcs, trolls, evil wizards and other nasty fiends using a vast arsenal of towers and spells at your command! Fight on forests, mountains and wastelands, customizing your defensive strategy with different tower upgrades and specializations! Rain fire upon your enemies, summon reinforcements, command your troops, recruit elven warriors and face legendary monsters on a quest to save the Kingdom from the forces of darkness!
---
Kingdom Two Crowns
Kingdom Two Crowns is a side-scrolling micro strategy game with a minimalist feel wrapped in a beautiful, modern pixel art aesthetic. Play the role of a monarch atop their steed and recruit loyal subjects, build your kingdom and protect it from the greedy creatures looking to steal your coins and crown.
---
Max Payne Mobile
A fugitive undercover cop framed for murder, hunted by cops and the mob, Max is a man with his back against the wall, fighting a battle he cannot hope to win. Max Payne is a relentless story-driven game about a man on the edge, fighting to clear his name while struggling to uncover the truth about his slain family amongst a myriad of plot-twists. The groundbreaking original cinematic action-shooter, Max Payne introduced the concept of Bullet Time® in videogames. Through its stylish slow-motion gunplay combined with a dark and twisted story, Max Payne redefined the action-shooter genre.
---
Mindustry
Create elaborate supply chains of conveyor belts to feed ammo into your turrets, produce materials to use for building, and defend your structures from waves of enemies. Play with your friends in cross-platform multiplayer co-op games, or challenge them in team-based PvP matches.
---
Minecraft
Who doesn't know Minecraft? Explore infinite worlds and build everything from the simplest of homes to the grandest of castles. Play in creative mode with unlimited resources or mine deep into the world in survival mode, crafting weapons and armor to fend off dangerous mobs. Create, explore and survive alone or play with friends on all different devices.
---
Modern Combat Versus
Choose your Agent, master your role, and dominate the field of war with your team. From skilled run 'n' gun attackers and shadow assassins to team supporters and defenders, there's an Agent for every style of warfare.
---
Moonlighter
Moonlighter is an Action RPG with rogue-lite elements following the everyday routines of Will, an adventurous shopkeeper that dreams of becoming a hero.
---
MudRunner Mobile
MudRunner, the off-roading simulation from the multi-million seller franchise, for the first time on mobile! Drive and master incredible all-terrain vehicles to venture across extreme landscapes!
---
Oceanhorn 2
Oceanhorn 2: Knights of the Lost Realm Golden Edition is here! Ready to embark on an RPG journey you'll never forget? This is the best version of the game to date, featuring brand new content, quests, items, and enhancements!
---
Oddmar
Oddmar struggles with life in his village and is not worthy of a place in Valhalla. He is shunned by his fellow Vikings and must redeem himself of his squandered potential. One day he is offered an opportunity to prove himself, but at a price…
---
Osmos
Enter the Darwinian world of a galactic mote. To survive, absorb smaller organisms and grow—but beware of larger predators. Osmos features unique physics-based play, stellar graphics, and a hypnotic ambient soundtrack. Absorb or be absorbed!
---
Paper's, Please
A dystopian document thriller. The award-winning, critically-acclaimed border inspector game. The communist state of Arstotzka has just ended a 6-year war with neighboring Kolechia and reclaimed its rightful half of the border town, Grestin. Your job as immigration inspector is to control the flow of people entering the Arstotzkan side of Grestin from Kolechia. Among the throngs of immigrants and visitors looking for work are hidden smugglers, spies, and terrorists.
Using only the documents provided by travelers and the Ministry of Admission's primitive inspect, search, and fingerprint systems you must decide who can enter Arstotzka and who will be turned away or arrested.
---
Pascal's Wager
An unprecedented hardcore Soulsborn-like title on mobile, Pascal's Wager delivers an immersive, action fueled console quality game to be experienced anytime and anywhere! Pascal's Wager is a dark fantasy style action role-playing game in which players take on the roles of four diverse characters who embark on an adventure in a world shrouded in a dark mist looking for the truth behind the light.
---
Prison Architect
Escape from reality but not from your custom-made jail! Prison Architect: Mobile challenges you to build and manage a maximum security prison, from laying out cell blocks and inmate facilities, to managing staff pay and prisoner morale. From layout to execution (literally, in some cases), you are the architect, the warden, and the enforcer.
---
Project Highrise
Unleash your inner architect as the mega-hit PC skyscraper sim arrives on tablet! Playing as both architect and developer, your job is to build world-famous skyscrapers that will be the envy of the entire city. Manage every aspect of your building from construction through to keeping your tenants happy. Success is entirely in your hands.
---
Real Racing 3
Take on the ultimate racing experience – including Formula 1 – anytime, anywhere! Real cars. Real people. Real motorsports. This is Real Racing 3.
---
Retro Bowl
Play football like it's 1987! Retro Bowl is the perfect game for the armchair quarterback to finally prove a point. Presented in a glorious retro style, the game has simple roster management, including press duties and the handling of fragile egos, while on the field you get to call the shots. Can you pass the grade and take your team all the way to the ultimate prize? Can you win the Retro Bowl?
---
Roller Coaster Tycoon
RollerCoaster Tycoon Classic is a new RCT experience, combining the best features from two of the most successful and beloved RCT games in the series' history – RollerCoaster Tycoon and RollerCoaster Tycoon 2. Create and run amazing parks complete with the most outrageous rides imaginable. RCT Classic includes a mixture of authentic playability, depth of gameplay and unique graphical style of Chris Sawyer's original best-selling RollerCoaster Tycoon® PC Games, now enhanced for handheld devices. Packed with content, players can enjoy designing and building roller coasters and rides, landscaping parks and managing the staff and finances to keep their guests happy and the money flowing in. Can you become the next RollerCoaster Tycoon?
---
Rome: Total War
Conquer and rule the ancient world by fighting spectacular real-time battles in an enormous turn-based campaign.
---
Rush Rally 3
Rush Rally 3 is the most realistic rally simulation on your mobile. 60fps racing at night or day in the rain or snow! Over 72 new and unique stages each with different surface types including snow, gravel, tarmac and dirt! Race with one of the best car dynamics models to date, including real time vehicle deformation and damage, built from over 15 years experience.
---
Rusted Warfare RTS
Rusted Warfare is an fully featured RTS inspired by classic real-time strategy games such as Total Annihilation and Command and Conquer.
---
Shadowgun Legends: Online FPS
If console game has Destiny 2, mobile platform has Shadown Legends. Experience an epic story campaign, competitive and cooperative multiplayer, and an innovative social hub, all in one game! In the futuristic world of Shadowgun Legends, humanity is under attack from a deadly alien invader. The last line of defense are the Shadowguns, legendary warriors and heroes. You are a young Shadowgun recruit with limitless potential who can turn the tide of war. So what are you waiting for? Join the fight and show the galaxy who's boss!
---
Shadowgun War Games – PvP FPS
If game console has Overwatch, mobile platform has Shadowgun War Games. Shadowgun War Games is a free-to-play tactical FPS with outstanding graphics and intense 5v5 battles. Work out your strategy for classic Capture the Flag or go in all guns blazing in Team Deathmatch. With intense multiplayer maps and modes, Shadowgun War Games is the ultimate PvP experience on mobile phones!
---
Shinsekai Into the Depths
Capcom presents a fresh and original undersea exploration game, filled with unique visual and audio experiences for you to discover. The land has slowly but steadily been covered with ice, forcing mankind to take refuge in the ocean. Even the sea cannot protect them forever. The ice overtakes the undersea home of a lone aquanaut, forcing an unplanned journey of exploration and discovery. Take control and follow a mysterious mechanical creature ever deeper… Could there be others still living on so far beneath the surface?
---
Sid Meier's Civilization VI
Play 60 turns of Civilization VI for FREE! Thank you for taking the time to download and try our favorite strategy game.
---
Slay the Spire
We fused card games and roguelikes together to make the best single player deckbuilder we could. Craft a unique deck, encounter bizarre creatures, discover relics of immense power, and Slay the Spire!
---
SpongeBob SquarePants: Battle for Bikini Bottom
Are you ready, kids? Play as SpongeBob, Patrick, and Sandy and show the evil Plankton that crime pays even less than Mr. Krabs. Want to save Bikini Bottom from lots of rampant robots with your mighty bubbles? Of course, you do! Want to underpants bungee jump? Why wouldn't you! The battle is on!
---
Star Wars: Knights of the Old Republic
It is four thousand years before the Galactic Empire and hundreds of Jedi Knights have fallen in battle against the ruthless Sith. You are the last hope of the Jedi Order. Can you master the awesome power of the Force on your quest to save the Republic? Or will you fall to the lure of the dark side? Hero or villain, savior or conqueror… you alone will determine the destiny of the entire galaxy!
---
Star Wars: KOTOR II
Five years after the events from the award winning Star Wars® Knights of the Old Republic™, the Sith Lords have hunted the Jedi to the edge of extinction and are on the verge of crushing the Old Republic. With the Jedi Order in ruin, the Republic's only hope is a lone Jedi struggling to reconnect with the Force. As this Jedi, you will be faced with the galaxy's most dire decision: Follow the light side or succumb to the dark…
---
Stardew Valley
Move to the countryside, and cultivate a new life in this award-winning open-ended farming RPG! With over 50+ hours of gameplay content and new Mobile-specific features, such as auto-save and multiple controls options.
---
Steamworld Heist
In SteamWorld Heist you command a steam-driven pirate crew in a series of epic tactical shootouts. It's turn-based strategy with an action twist: You manually aim the guns of your robots, allowing for insane skill shots and bullet-bouncing action!
---
Street Fighter IV CE
Take control of 32 world warriors and test your mettle against players from around the world. Street Fighter IV: Champion Edition perfects the winning gameplay formula by offering the most exciting fighting game on mobile. Long time Street Fighter fans can jump into the action and have an instant familiarity with the controls. For more casual players Street Fighter IV features numerous settings and tutorials that put you on the path to victory.
---
Sunless Sea
LOSE YOUR MIND. EAT YOUR CREW. DIE. Take the helm of your steamship and set sail for the unknown. Sunless Sea is a game of discovery, loneliness and frequent death, set in the award-winning Victorian Gothic universe of Fallen London. If the giant crabs, sentient icebergs and swarms of bats don't get you, madness and cannibalism certainly will. But that old black ocean beckons, and there's loot for the brave souls who dare to sail her. Betray your crew, sell your soul to a Devil, marry your sweetheart. Survive long enough and you'll achieve your life's ambition.
You will die, but your legacy will live on…
---
Super Hexagon
Super Hexagon is a minimal action game by Terry Cavanagh, with music by Chipzel.
---
Terraria
DIG! FIGHT! EXPLORE! BUILD! Join the community of millions of Terrarians! The very world is at your fingertips as you fight for survival, fortune, and glory. Delve deep into cavernous expanses, seek out ever-greater foes to test your mettle in combat, or construct your own city – In the World of Terraria, the choice is yours!
---
The Banner Saga
Embark on your own epic journey in Banner Saga, the critically acclaimed tactical RPG where your strategic choices directly affect your personal story and the world around you. Leave your home and strike out on a desperate journey to save your people. Lead your caravan across stunning environments and into war with enemy clans and vicious Drudge soldiers. Build relationships and make choices that will shape the future of your clan as you scramble to survive in this beautiful, bleak world.
---
TheoTown
TheoTown is a city building simulation game in which you can build and manage your own simulated city or city state. Take on the role of a city builder and manage multiple cities💪! Create a town and build it up to an enormous metropolis.
---
Tropico
All hail El Presidente! The proud nation of Tropico is now in your hands and badly in need of modernisation! As the freshly elected leader of an underdeveloped Caribbean island with untapped resources and enormous potential, hopes are high that you will deliver Tropico into the glorious future its people deserve.
---
Unknown Knights
Discover new challenges, and steer the game's Narrative as you venture to destroy the Dark Lord's Tower. Your loyal company of Knights and Soldiers, the Unknown Knights, will stand by you every step of the journey.
---
Xcom: Enemy Within
XCOM: Enemy Within is a standalone expansion to the 2012 strategy game of the year XCOM: Enemy Unknown. Enemy Within features the core gameplay of Enemy Unknown plus more exciting content. Check out the new soldiers, abilities, enemies, maps, missions, and multiplayer mode for the fresh new strategy gaming experience!
---
Xcom 2 Collection
Aliens rule Earth with a new order promising a brilliant future for those who conform, while silencing all those who do not. At the edges of the world, the scattered forces of XCOM gather to defend humanity, ignite a global resistance, and reclaim the planet.
---
Xenoworks Tactics
Play as the commander of an emergency response team after a disaster at a secret lab, hidden deep in the arctic region. Your task is to cover up and maximize profits for the Xenowerk corporation, or to save the world, depending on whom you ask…
---
X-Plane Flight Simulator
The most realistic aircraft. The world at your fingertips. It's not a game, it's a flight simulator.
---
Not enough games here?
FREE! Games every week: FREE! Games on JILAXZONE.
Recommended Arcade Multiplayer Beat Em Up: Arcade Multiplayer Beat Em Up on JILAXZONE.
Recommended Nintendo Switch multiplayer games, check it here: 100+ Nintendo Switch Multiplayer games to play on JILAXZONE.
Looking for emulators? Android, Arcade, iOS, Switch, Wii U, Wii, GameCube, check it here: Emulators on JILAXZONE.
Everything else: Gaming and Games on JILAXZONE.
---
Do you have anything you want me to cover on my next article? Write them down on the comment section down below.
Alternatively, find more interesting topics on JILAXZONE:
JILAXZONE – Jon's Interesting Life & Amazing eXperience ZONE.
---
Hi, thanks for reading my curated article. Since you are here and if you find this article is good and helping you in anyway, help me to spread the words by sharing this article to your family, friends, acquaintances so the benefits do not just stop at you, they will also get the same goodness and benefit from it.
Or if you wish, you can also buy me a coffee: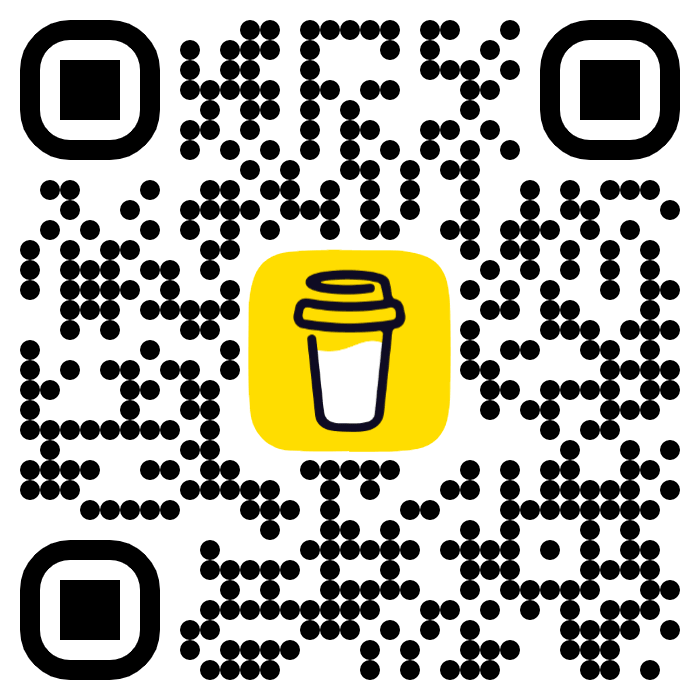 Thank you!
Live to Share. Share to Live. This blog is my life-long term project, for me to share my experiences and knowledge to the world which hopefully can be fruitful to those who read them and in the end hoping to become my life-long (passive) income.
My apologies. If you see ads appearing on this site and getting annoyed or disturb by them. As much as I want to share everything for free, unfortunately the domain and hosting used to host all these articles are not free. That's the reason I need the ads running to offset the cost. While I won't force you to see the ads, but it will be great and helpful if you are willing to turn off the ad-blocker while seeing this site.