Here's how to play Game Boy games on iPhone – works with the latest iOS | GB, GBC, GBA Emulator for iOS
Pssst…! No jailbreak required!
This tutorial works for playing any Game Boy games: Original black & white Game Boy, Game Boy Color and Game Boy Advance games.
This tutorial though intended for iPhone, but works the same for iPad as well as iPod Touch.
For other interesting articles related to gaming, check it out here Xbox, PS5, Nintendo Switch, other gamings, iOS, Tech or more at JILAXZONE.
Everyone who are into gaming should know Game Boy – the iconic handheld game console made by Nintendo. Across its lifespans, it has few variants, the major different variants are namely Game Boy, Game Boy Color and Game Boy Advance. The first one is original greenish-color screen with black and white pixels while the latter is colorful 32-bit handheld gaming machine.
According to Wikipedia, there are close to 3,400 game titles on the whole Game Boy family (be it the original, color or Advance). Depends on the year you were born, you either have played or at least heard any of the 3,400 Game Boy games before.
Now for those of you who are using iPhone or iPad or iPod Touch, you have the chance to either bring back good ol' time memories or try Game Boy games for the first time. You can play original Game Boy, Game Boy Color and Game Boy Advance games on your iOS devices! Read on.
---
There are few ways you can play Game Boy games on your iPhone
Apple has never allowed emulators in App Store, but it doesn't stop people to bring emulators into the Apple iOS platform. Here's 2 major ways you can get Game Boy games up and running on your iPhone which does NOT involve any jailbreaking.
1) Play Game Boy games on iPhone via Browser (Safari)
| | |
| --- | --- |
| Pros | Cons |
| Hassle-free, no installation required | Depends on your iPhone model, game may not be run on full speed |
2) Play Game Boy games on iPhone via Delta emulator
| | |
| --- | --- |
| Pros | Cons |
| Game runs on full speed | One-time quite-hassle setup, but do-able |
Details for eah of the 2 methods are explained in details below.
---
Prerequisites to get Game Boy games running on your iPhone
Either you are planning to play Game Boy games on iPhone via browser or via Delta, here are the prerequisites you need to do/have:
1) Get the Game Boy games / ROMs ready
Well, due to legal reasons, Google here is your best friend. You may want to start with this: https://www.google.com/search?q=gameboy+roms.
I have to remind you this: Please DO RESPECT the Console Maker, Game makers, Developers, Publishers by always buying and playing the originals on their original systems. Without you supporting them, there won't be any good and great systems and games in the coming future.
2) Transfer the Game Boy games to your iPhone
If you are using iOS 13 and up, the iPhone Safari browser has capability to download any kinds of files, including Game Boy games files / ROMs. Refer to this article to know more how to transfer/download files using Safari: Download using Safari at JILAXZONE.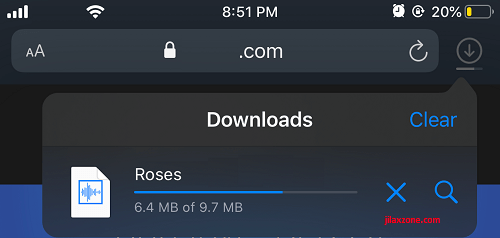 Once you managed to transfer your Game Boy games into your iPhone, do take note on where you place the Game Boy games / ROMs on your iPhone, since on the later steps you'll need it.
---
Here's how to play Game Boy games on iPhone
---
Method 1) Play Game Boy games on iPhone via Browser (Safari)
The easiest hassle-free way, but you may not get the best performance, especially if you are using older version of iPhone.
1) Open Safari browser app . This should works for other browser, but Safari is the recommended one.
2) Key in the URL on the browser: https://retrogamesbot.com/
3) Tap on "Load ROM" and tap "Browse".
4) Locate your ROM within the Files app.
5) Once compatible ROM has been selected, the ROM shall get loaded and then tap on the screen when instructed.
Voila! You can start playing your Game Boy games. Congrats!
There are other alternatives to RetroGamesBot, however there isn't anything else I can find that doesn't require you to sign in to your Google Drive account.
---
Article continues below.
---
Popular on JILAXZONE today:
---
Method 2) Play Game Boy games on iPhone via Delta emulator
Some of the steps mentioned here you can skip them if you have done it before. In summary, here they are.
1) Install iTunes on Computer.
2) Register for Apple FREE Developer Account.
3) Generate App Specific Password.
4) Install AltStore to Computer.
5) Connect your iPhone.
6) Install AltStore to iPhone.
7) Install Delta Emulator to iPhone.
8) Run Delta Emulator on iPhone.
All the 6 steps above (Step #1 to step #6) – including all download links, I have detailed and provided them here on this link. You need about 15-30 minutes, depends on your internet connection to complete everything – since mostly are either downloading software or registering account.
For step #7 to step #8, here are the details.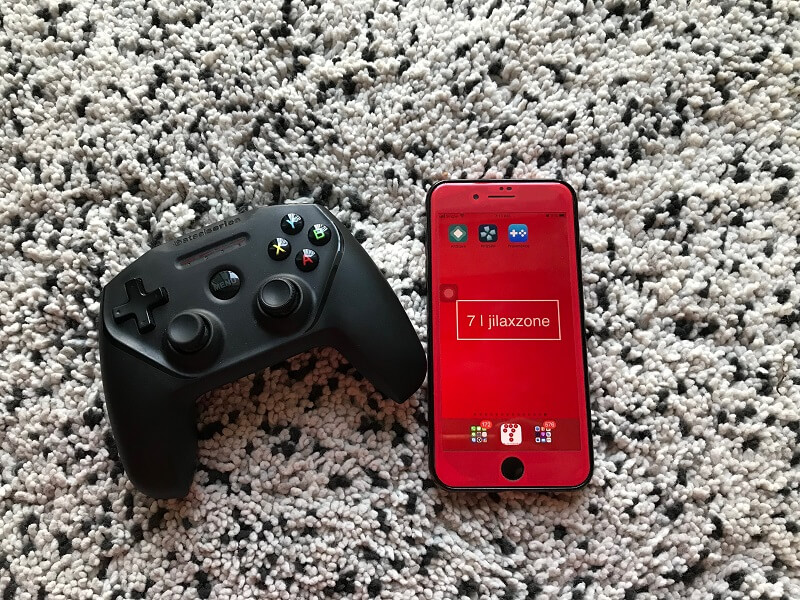 ---
7) Install Delta Emulator to iPhone.
With iPhone still connected to your computer with AltServer running, follow these steps:
a) Run AltStore app.
b) Inside AltStore, go to Browse tab.
c) Look for "Delta" and tap on "FREE" to install Delta.
d) When prompted, key-in your Apple ID and password – this is required for code signing.
The Game Boy Delta emulator should now in-progress installing to your iPhone, you just need to wait until it finished installing. Once finished installing, the "FREE" button will then change to "OPEN".
Just to be sure, you can go back to your iPhone Home screen and check whether you can see "Delta" app icon on the Home screen. If you can see "Delta" app on your Home screen, that means you have successfully installed it. Congrats! At this point, you can safely remove your iPhone from your computer.
---
8) Run Delta Emulator on iPhone.
Running Delta Emulator on iPhone is as simple as tapping the app icon on your iPhone Home screen. You will then see the Delta triangle logo.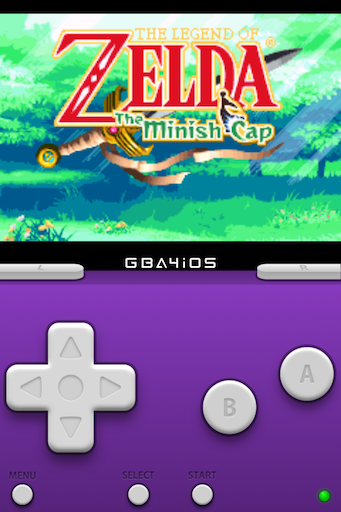 To start playing Game Boy games on your iPhone, do the following steps (this is the easiest steps):
a) Go to Files app, navigate to the folder where you transferred your Game Boy games earlier. Tap on the Game Boy ROM file.
b) Your Game Boy game will be added in directly into Delta Emulator. Repeat step a) for the rest of your Game Boy games.
c) On Delta Emulator, tap any of your game to start playing.
That's it!
---
What are you waiting for?
Right now, I have these loaded in on my iPhone: Tetris, Pokemon Yellow and the Legend of Zelda: A Link to the Past and ready to play them anytime I like.
What about you? Which Game Boy games would you like to play?
Do give your comments down below on the comment section. Oh! If you are facing any difficulties on any steps provided here, don't hesitate to put your issue also down below on the comment section, I'll try to help.
---
Play better with Controller!
It's always better to play the games with Controller, in case you need, here they are.
---
SteelSeries Nimbus+: For playing iOS games. I like it because it's MFi certified – Made for iOS, any controller-compatible games will for sure run with this controller.
Alternative link in case you can't see the link above: SteelSeries Nimbus+ on Amazon. If you need to buy the smartphone clipper, here: Nimbus iPhone clipper on AliExpress.
---
The new Xbox Series X|S Wireless Controller
Get Xbox Series X|S Wireless Controller on Amazon
Read here for pairing Xbox Series X|S Controller with your iPhone at JILAXZONE.
---
PS5 DualSense
Read here for pairing PS5 DualSense Controller with your iPhone at JILAXZONE.
Note: If you buy anything from Amazon / AliExpress using links above, I will earn a small commission at no extra cost charged on your purchases.
---
Do you have anything you want me to cover on my next article? Write them down on the comment section down below.
Alternatively, find more interesting topics on JILAXZONE:
JILAXZONE – Jon's Interesting Life & Amazing eXperience ZONE.
---
Hi, thanks for reading my curated article. Since you are here and if you find this article is good and helping you in anyway, help me to spread the words by sharing this article to your family, friends, acquaintances so the benefits do not just stop at you, they will also get the same goodness and benefit from it.
Or if you wish, you can also buy me a coffee: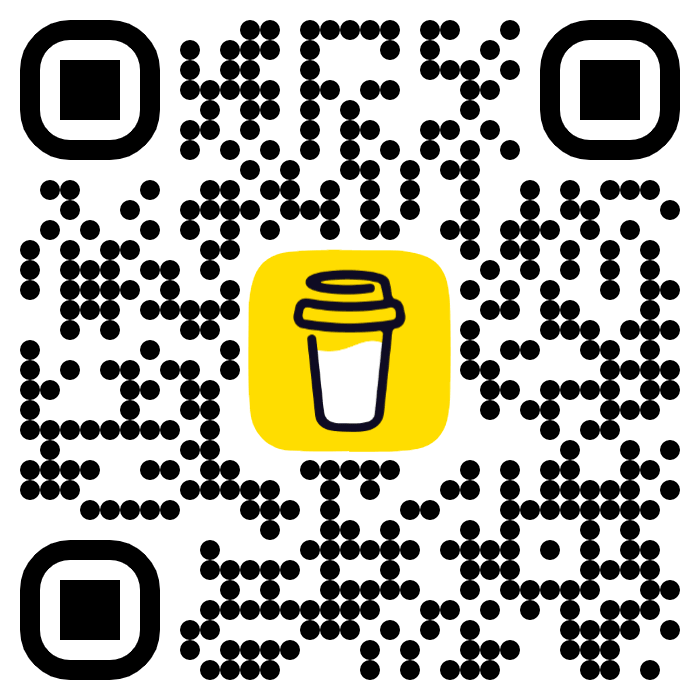 Thank you!
Live to Share. Share to Live. This blog is my life-long term project, for me to share my experiences and knowledge to the world which hopefully can be fruitful to those who read them and in the end hoping to become my life-long (passive) income.
My apologies. If you see ads appearing on this site and getting annoyed or disturb by them. As much as I want to share everything for free, unfortunately the domain and hosting used to host all these articles are not free. That's the reason I need the ads running to offset the cost. While I won't force you to see the ads, but it will be great and helpful if you are willing to turn off the ad-blocker while seeing this site.