Play Nintendo Switch games (& other game console) on Android, iPhone & iPad – No emulator required!
No Nintendo Switch? No problem! Play these Nintendo Switch games on your Android & iOS – no emulator needed!
Find Nintendo Switch game titles and play them on your smartphone / tablet
Go to the controller section at the bottom of the article for controller recommendation for Android & iPhone
For other interesting articles, head to: Android, iOS, Games, FREE games & stuffs, how-to and more at JILAXZONE
Didn't get Nintendo Switch as your present or unable to afford Nintendo Switch yourself – or other new game console, such as PlayStation 5 or Xbox Series X|S? And only have your smartphone or tablet with you? Don't fret and don't be sad, because I have TONS of games which they are available Nintendo Switch & other consoles that you can play on your smartphones or tablets – be it Android or iOS.
For the record, this is not emulator. In case you are looking for Nintendo Switch emulator, do check these out: Android: Switch emulator for Android, iOS: Switch emulator for iOS.
Credits for Google Play Store & Apple App Store
Some of the games listed below are NOT free to play, so in case you need to top-up your Apple App Store or Google Play Store account, here you go.
Apple App Store voucher / gift card / top-up credit
In case you can't see the link above, here's the alternative link: Apple App Store top-up credit on Amazon.
Google Play Store voucher / gift card / top-up credit
In case you can't see the link above, here's the alternative link: Google Play Store top-up credit on Amazon.
Note: If you buy anything from Amazon using links above, I will earn a small commission at no extra cost charged on your purchases.
Here are Nintendo Switch & other game console games you can play on Android and iOS – iPhone & iPad
The list of games are sorted alphabetically for easier reading.
On each of the game title, genre, download links to Apple App Store and Google Play Store, short description about the game and a companion YouTube video are provided, so you don't need to go here and there to check for the game. Enjoy!
One more thing, some of these games are better when you are using controller to play the game. Jump to the section at the bottom for controller recommendation.
Animal Crossing: Pocket Camp
While Nintendo Switch has Animal Crossing: New Horizons, on your smartphone/tablet, you can play this version: Animal Crossing: Pocket Camp.
Fulfill animal requests and watch your friendship with them grow! Once you become close enough friends, you can invite them to your campsite. The more the merrier! Design a show-stopping campsite, invite your favorite animals, and take an in-game photo to show your friends. If your friends like what you've done, they may even give you kudos! The great outdoors has so much to offer!
---
Among Us
This game is recently available on Nintendo Switch and has long been available on mobile platform.
Play online or over local WiFi with 4-10 players as you attempt to prep your spaceship for departure, but beware as one will be an impostor bent on killing everyone! Crewmates can win by completing all tasks or discovering and voting the impostor off the ship. The Impostor can use sabotage to cause chaos, making for easier kills and better alibis.
---
Asphalt 9: Legends
Get in gear and take on the world's best, most fearless street auto racer pros to become the next Asphalt Legend—from the creators of Asphalt 8: Airborne. You're free to pick the dream car you need and race across spectacular locations against rival speed machines around the world.
Asphalt 9: Legends features a top roster of real hypercars for you to drive that is unlike what's found in any other game, from renowned legendary car manufacturers like Ferrari, Porsche, Lamborghini and W Motors, among many other brands. Hit the fast track and leave your limits in the dust to become a Legend of the Track!
---
Blazing Star
The legendary NEOGEO 2D action shooting masterpiece "BLAZING STAR" heads out to Android & iOS devices! Shoot down enemies with your powerful options and various weapons!
---
Bloodstained: Ritual of the Night
Bloodstained: Ritual of the Night is the FULL game experience, a Gothic, exploration-focused side-scrolling action RPG by Koji Igarashi, packing all of the best features you've come to know and love from the Metroidvania genre into a single, content-packed game.
---
Brawlhalla
Brawlhalla is a free platform fighting game with over 40 million players that supports up to 8 online in a single match with full cross-play. Join casual free-for-alls, queue for ranked matches, or make a custom room with your friends. Frequent updates. 50 unique characters and counting. Come fight for glory in the halls of Valhalla!
---
Broken Age
Broken Age is a family friendly, hand-animated, puzzle-filled adventure game with an all-star cast, including Elijah Wood, Jack Black and Masasa Moyo. Funded by a record breaking crowdfunding campaign and designed by industry legend Tim Schafer, Broken Age is a timeless coming-of-age story of barfing trees and talking spoons. Vella Tartine and Shay Volta are two teenagers in strangely similar situations, but radically different worlds. The player can freely switch between their stories, helping them take control of their own lives, and dealing with the unexpected adventures that follow.
---
Bully: Anniversary Edition
This game was originally made for PlayStation 2.
The Rockstar Games tradition of groundbreaking, original gameplay and humorous tongue-in-cheek storytelling invades the schoolyard in Bully: Anniversary Edition. As mischievous 15-year-old Jimmy Hopkins you'll navigate the social hierarchy of the corrupt and crumbling prep school, Bullworth Academy. Stand up to bullies, get picked on by teachers, beat the jocks at dodge ball, play pranks, win or lose the girl and survive a year in the worst school around. Bully: Anniversary Edition includes everything from the critically acclaimed Bully: Scholarship Edition plus support for high-resolution displays, enhanced graphics, improved lighting and textures, and controls redesigned for touch gameplay, all while adding multiplayer with new Friend Challenges.
---
Castlevania: Symphony of the Night
While Nintendo Switch has Castlevania Anniversary Collection, but mobile platform has one of the best version of the game series: Castlevania: Symphony of the Night which was originally released for PlayStation.
The iconic game from the beloved Castlevania series finally comes to mobile. This direct port of the classic console action RPG lets you jump, dash and slash your way through Dracula's vast castle as Alucard while encountering a unique array of enemies and characters along the way. Rediscover the world of Castlevania with one of its original groundbreaking games and renowned music and graphics.
---
Crazy Taxi Classic
This game was originally made for Sega Dreamcast.
Hey hey, come on over and have some fun with Crazy Taxi, SEGA's ground-breaking, open-world driving game. Here. We. Go! Play for free and earn craaaazy money! Barrel through traffic packed streets, hurdle off parking garages, and crazy combo your way to crazy money in a wild frantic race to scare up the most fares. In Crazy Taxi, time is money, and only the craziest cabbies come out victorious. Crazy Taxi joins the SEGA Forever Classic Games Collection, a treasure trove of free SEGA console classics brought to life on mobile for the first time!
---
Chrono Trigger
This game was originally made for Super Nintendo (SNES) and has been re-released into various platforms including mobile platforms: Android and iOS.
The timeless RPG classic returns loaded with upgrades! Journey to the forgotten past, to the far future, and to the end of time. A big adventure to save the planet, now begins… CHRONO TRIGGER is the timeless role-playing classic developed by the 'Dream Team' of DRAGON QUEST creator Yuji Horii, Dragon Ball creator Akira Toriyama, and the creators of FINAL FANTASY. As the story unfolds, embark on a journey to different eras: the present, the middle ages, the future, prehistory, and ancient times! Whether you're a first-time player or a longtime fan, this epic quest to save a planet's future promises hours of enthralling adventure!
---
Dead Cells
Death is not the end. Play as a failed alchemic experiment and explore the sprawling, ever-changing castle to find out what happened on this gloomy island…! That is, assuming you're able to fight your way past its keepers. Dead Cells is a roguevania action platformer from Motion Twin that will require you to master frantic 2D combat with a wide variety of weapons and skills against merciless minions and boss. Kill. Die. Learn. Repeat.
---
Death Road to Canada
Death Road to Canada is a Randomly Generated Road Trip Action-RPG. You manage a group of jerks as they explore cities, find weird people, and face up to 500 zombies at once. Everything's randomized: locations, events, survivor personalities and skills. There's a different story every time you play.
---
Final Fantasy Crystal Chronicles
The timeless classic FINAL FANTASY CRYSTAL CHRONICLES returns more beautiful than ever before, with numerous new features including online multiplayer and cross-platform play. Quest together with your friends, whatever platform they play on!
Step out into an even wider world of adventure together!
---
Fire Emblem Heroes
Nintendo Switch has a few Fire Emblem games, but mobile platforms: Android and iOS has this one exclusive title: Fire Emblem Heroes.
Fight battles customized for touch screens and on-the-go play. Summon characters from across the Fire Emblem universe. Develop your Heroes' skills, and take them to new heights. This is your adventure—a Fire Emblem that's like nothing you've seen before!
---
Fortnite
Jump in to be the last one standing in the free 100-player Battle Royale. Build huge forts. Outwit your opponents. Earn your Victory. Squad up together online with friends in the same room or around the world!
---
Half Life 2
As featured in SHIELD Hub and with over 50 Game of the Year Awards and a the highest MetaCritic score of any PC game, Half-Life 2 is one of the most celebrated and best selling games of all time. Winner of multiple Game of the Decade Awards, Half-Life 2 offers a startling level of realism and responsiveness, opening the door to a world where the player's presence affects everything around him, from the physical environments to the behaviors – even the emotions – of both friends and enemies. The player again picks up the crowbar of research scientist Gordon Freeman, who finds himself on an alien-infested Earth being picked to the bone, its resources depleted, its populace dwindling.
NOTE: Half-Life 2 for Android requires a controller to play and runs exclusively on NVIDIA SHIELD portable, SHIELD tablet, and SHIELD Android TV.
---
Hearthstone
This game was originally released for Windows and Mac before brought it over to mobile platforms: Android and iOS.
AN EVER-EXPANDING WARCRAFT UNIVERSE. Build your deck to harness the abilities of amazing minions and spells – wield the power of dual-class cards and unleash the magic within in Scholomance Academy, pursue power and unleash your inner Demon Hunter in Ashes of Outland, awaken Galakrond the father of all dragonkind in Descent of Dragons, saddle up with the League of Explorers in Saviors of Uldum, and walk on the dark side with the League of E.V.I.L. in Rise of Shadows.
---
Hero Siege: Pocket Edition
Originally available on Steam but now also available on mobile platforms: Android and iOS.
Hero Siege is a Hack 'n' Slash game with roguelike- & RPG elements. Annihilate hordes of enemies, grow your talent tree, grind better loot and explore up to 7 Acts enhanced with beautiful Pixel Art graphics! This game offers countless hours of gameplay and up to 4 player online multiplayer!
---
Hotline Miami 1 & 2
These 2 games were originally released for Xbox 360, now Nintendo Switch has it in form of Hotline Miami collection while for mobile platforms, the 2 games released on each individual titles.
Hotline Miami is a high-octane action game overflowing with raw brutality, hard-boiled gunplay and skull crushing close combat. Set in an alternative 1989 Miami, you will assume the role of a mysterious antihero on a murderous rampage against the shady underworld at the behest of voices on your answering machine. Soon you'll find yourself struggling to get a grip of what is going on and why you are prone to these acts of violence. Rely on your wits to choreograph your way through seemingly impossible situations as you constantly find yourself outnumbered by vicious enemies. The action is unrelenting and every shot is deadly so each move must be quick and decisive if you hope to survive and unveil the sinister forces driving the bloodshed. Hotline Miami's unmistakable visual style, a driving soundtrack, and a surreal chain of events will have you question your own thirst for blood while pushing you to the limits with a brutally unforgiving challenge.
---
Hyper Light Drifter
Drift up in a mysterious world to find a curefor a deadly illness… traverse a dark, detailed land with vicious enemies andsecrets abound.
---
Genshin Impact
If you envy to people playing Legend of Zelda: Breath of the Wild, then envy no more. While this game is not Zelda game but this is the closest to Zelda game – or even better!
Step into Teyvat, a vast world teeming with life and flowing with elemental energy. You and your sibling arrived here from another world. Separated by an unknown god, stripped of your powers, and cast into a deep slumber, you now awake to a world very different from when you first arrived. Thus begins your journey across Teyvat to seek answers from The Seven — the gods of each element. Along the way, prepare to explore every inch of this wondrous world, join forces with a diverse range of characters, and unravel the countless mysteries that Teyvat holds…
---
Article continues below.
---
Popular on JILAXZONE today:
---
Ghost'n Goblins Mobile
While Nintendo Switch has the latest version of Ghost'n Goblins, but the mobile version ported from the original game is also great to play with.
Ghost 'n Goblins, the legendary side-scrolling action platformer is now available for smartphones. Enjoy Sir Arthur's original adventure anytime, anywhere! As Sir Arthur, you must battle against demons and undead in order to rescue the princess Prin-Prin.
---
GRID Autosport
Ignite your high-speed career as a pro-racer in GRID Autosport, engineered to deliver an irresistible mix of simulation handling and arcade thrills.
---
Grand Theft Auto: San Andreas
This game was originally released for PlayStation 2.
Rockstar Games brings its biggest release to mobile yet with a vast open-world covering the state of San Andreas and its three major cities – Los Santos, San Fierro and Las Venturas – with enhanced visual fidelity and over 70 hours of gameplay.
---
Gunstar Heroes Classic
This game was originally released for Sega Genesis / Mega Drive before ported over to numerous platforms, including mobile platform: Android and iOS.
One of the SEGA Genesis / Mega Drive's highest-rated games, Gunstar Heroes is now available on mobile! Play free and rediscover Treasure's classic gem! A forgotten lunar super weapon, a totalitarian empire bent on world domination, and an insane General who'll stop at nothing to bring the planet to its knees – only the Gunstar Heroes can stop him. Play as twin brothers Red and Blue, and embark upon one of the most treasured SEGA gems of all time. Arm yourselves with flame-throwers, homing missiles, and lasers to take the fight to the enemy's HQ – the dreaded orbital fortress, the Ark! Gunstar Heroes joins the ever-increasing line-up of 'SEGA Forever', a treasure trove of free SEGA console classics brought back to life on mobile!
---
League of Legends: Wild Rift
This game was originally released for Windows and Mac, now available on mobile platforms: Android and iOS.
Dive into Wild Rift: the skills-and-strategy 5v5 MOBA experience of League of Legends by Riot Games, now built from the ground up for mobile. With smooth controls and fast-paced games, you can team up with friends, lock in your champion, and go for the big plays.
---
Mario Kart Tour
While Nintendo Switch has Mario Kart 8 Deluxe, mobile platforms has Mario Kart Tour – which in some way are better than Nintendo Switch version. Refresh tracks and characters on each period!
Mario and friends go global in this new Mario Kart as they race around courses inspired by real-world cities in addition to classic Mario Kart courses! These destinations will be featured in tours that rotate every two weeks! In addition to courses based on iconic locales, some of your favorite Mario Kart characters will get variations that incorporate the local flavor of cities featured in the game!
---
Minecraft
Explore infinite worlds and build everything from the simplest of homes to the grandest of castles. Play in creative mode with unlimited resources or mine deep into the world in survival mode, crafting weapons and armor to fend off dangerous mobs. Create, explore and survive alone or with friends.
---
Pokémon Café Mix
Pokémon Café Mix is a unique puzzle game where the player is now the owner of a café that serves delicious treats to Pokémon. Complete puzzles by linking together Pokémon icons to prepare drinks and dishes for your Pokémon customers as they have a wonderful time at the café! Order's up! Your next Pokémon customer awaits.
---
Pokémon Go
Nintendo Switch may have exclusive Pokémon games, such as Pokémon: Let's Go Pikachu / Eevee, but Nintendo Switch doesn't have Pokémon Go – which is exclusive Pokémon game for mobile platforms: Android and iOS.
Join Trainers across the globe who are discovering Pokémon as they explore the world around them. Pokémon GO is the global gaming sensation that has been downloaded over 1 billion times and named "Best Mobile Game" by the Game Developers Choice Awards.
---
Pokémon Magikarp Jump
Another Pokémon exclusive game for mobile platforms!
What is this world coming to?! It's a Pokémon game all about the weakest Pokémon ever—Magikarp! Anyone can play this simple game in their spare time to create the most majestic Magikarp ever in this official Pokémon app!
---
Pokémon Master EX
Nintendo Switch may have Pokémon Sword and Shield, mobile platforms: Android and iOS has this Pokémon Master EX.
Pokémon Masters has evolved! Discover a whole new adventure in Pokémon Masters EX!
---
Pokémon Quest
The Pokémon you know and love have turned into…cubes?! Head out in search of treasure with your cube-shaped Pokémon buddies on Tumblecube Island—a land where everything is a cube! Your goal is to find the awesome goodies said to be hidden on the island ! The Pokémon you know and love from Pokémon Red and Pokémon Blue appear in this game.
---
Rayman Adventures
This game was originally released for PlayStation 1 and has been ported to numerous platforms including Android and iOS.
The enchanted forest is in trouble – the Ancient Eggs that sustain the Sacred Tree have been stolen and scattered across the world. Embark on an amazing adventure through legendary worlds to help Rayman and his friends rescue Ancient Eggs to breathe new life into the Sacred Tree!
---
Roblox
This game was originally released for Windows and now available in mobile platforms: Android and iOS.
Roblox is the ultimate virtual universe that lets you play, create, and be anything you can imagine. Join millions of players and discover an infinite variety of immersive worlds created by a global community!
---
Secret of Mana
Initially released in Japan in 1993, Secret of Mana took the world by storm with its innovative real-time battle system and gorgeously rendered world. It continues to stand out among other action RPGs for its seamless gameplay that anyone from beginner to veteran can enjoy.
---
Sonic the Hedgehog 1 & 2
Race at lightning speeds across seven classic zones as Sonic the Hedgehog. Run and spin through loop-de-loops as you collect rings and defeat enemies on your mission to save the world from the evil Dr. Eggman. Sonic the Hedgehog joins the SEGA Forever classic games collection, a treasure trove of free SEGA console classics brought to life on mobile for the first time!
---
Stardew Valley
Winner of the Golden Joysticks' Breakthrough Award. Move to the countryside, and cultivate a new life in this award-winning open-ended farming RPG! With over 50+ hours of gameplay content and new Mobile-specific features, such as auto-save and multiple controls options.
---
Star Wars: KOTOR (Knight of the Old Republic)
This game was originally released for original Xbox, now available on mobile platforms: Android and iOS.
It is four thousand years before the Galactic Empire and hundreds of Jedi Knights have fallen in battle against the ruthless Sith. You are the last hope of the Jedi Order. Can you master the awesome power of the Force on your quest to save the Republic? Or will you fall to the lure of the dark side? Hero or villain, savior or conqueror… you alone will determine the destiny of the entire galaxy!
---
Street of Rage 1 & 2 (SOR)
While Nintendo Switch has the latest game, Street of Rage 4, mobile platforms can still enjoy the first and second iteration of the series!
Three cops, a city on the edge, and a crime lord known only as Mr. X – welcome to one of the all-time SEGA greats. Arm yourself with knives, bottles, and drainpipes and battle through eight thug-infested urban environments to bring order to the city. Relentless, explosive, and addictive as hell – Streets of Rage is the grand-daddy of beat-'em-ups!
---
Super Mario Run
Nintendo Switch has Super Mario Odyssey exclusive to the console, but mobile platforms: Android and iOS have also Mario exclusive game: Super Mario Run.
A new kind of Mario game that you can play with one hand. You control Mario by tapping as he constantly runs forward. You time your taps to pull off stylish jumps, midair spins, and wall jumps to gather coins and reach the goal!
---
Terraria
The very world is at your fingertips as you fight for survival, fortune, and glory. Delve deep into cavernous expanses, seek out ever-greater foes to test your mettle in combat, or construct your own city – In the World of Terraria, the choice is yours!
---
The World Ends With You
The game was originally released for Nintendo DS, now available for both Nintendo Switch and mobile platforms: Android and iOS.
Square Enix's fresh-faced hit The New York Times called "one of the best role playing games ever designed for anything" has busted onto Android in a big way, with a slick and addictive new combat system, eye-popping HD art, and (of course) plenty of zetta awesome reasons for longtime fans to double dip. Arm yourself with psychic superpowers and battle your way through a seven-day gauntlet of action: the Reaper's Game.
---
XCOM: Enemy Within
XCOM®: Enemy Within is a standalone expansion to the 2012 strategy game of the year XCOM®: Enemy Unknown! Enemy Within features the core gameplay of Enemy Unknown plus more exciting content. Check out the new soldiers, abilities, enemies, maps, missions, and multiplayer mode for the fresh new strategy gaming experience!
---
Not enough games here?
Just in case you want more Nintendo Switch games or other console games that are available on mobile platforms and you can play on your Android or iOS devices, do let me know on the comment section down below.
If I get enough request, I may keep adding new games to the list above or create another post for it.
For now, check this out: PS5 & Xbox Series X games available on mobile platforms and other console at JILAXZONE.
Play better with Controller!
Some of these games listed on this article are better when you play them with a Bluetooth Controller. In case you are interested, here's the controller I use.
iPega 9083: For playing PC and Android games. I like it because the fact that it can be used both on PC and Android without much hassle (driver auto- detected and installed), plus when I'm playing any Android game, I can put my Android in between – just like a Nintendo Switch.
On Amazon:
Alternative link in case you can't see the link above: iPega 9083 Amazon link.
On AliExpress:
IPEGA 9083
Alternative link in case you can't see the link above: iPega 9083 AliExpress link.
SteelSeries Nimbus+: For playing iOS games. I like it because it's MFi certified – Made for iOS, any controller-compatible games will for sure run with this controller.
On Amazon:
Alternative link in case you can't see the link above: SteelSeries Nimbus+ on Amazon. If you need to buy the smartphone clipper, here: Nimbus iPhone clipper on AliExpress.
See the controllers in action.
Note: If you buy anything from Amazon / AliExpress using links above, I will earn a small commission at no extra cost charged on your purchases.
---
Do you have anything you want me to cover on my next article? Write them down on the comment section down below.
Alternatively, find more interesting topics on JILAXZONE:
JILAXZONE – Jon's Interesting Life & Amazing eXperience ZONE.
---
Hi, thanks for reading my curated article. Since you are here and if you find this article is good and helping you in anyway, help me to spread the words by sharing this article to your family, friends, acquaintances so the benefits do not just stop at you, they will also get the same goodness and benefit from it.
Or if you wish, you can also buy me a coffee: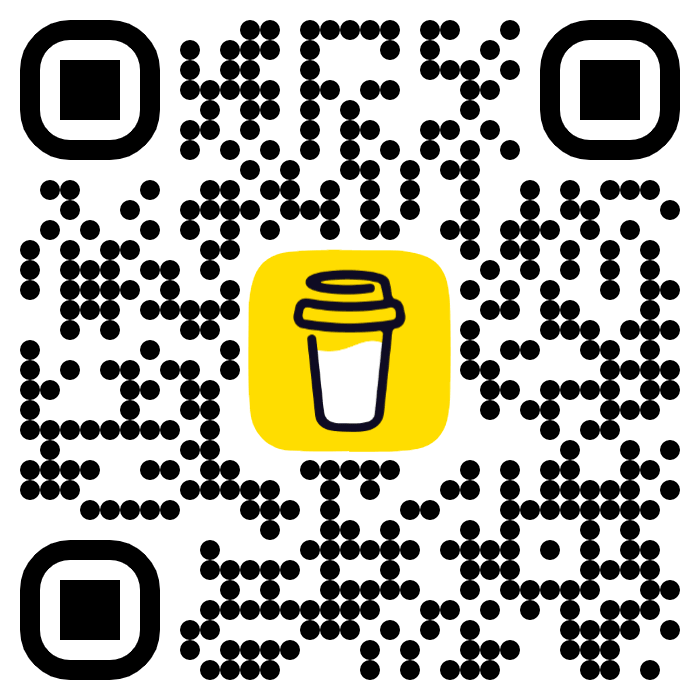 Thank you!
Live to Share. Share to Live. This blog is my life-long term project, for me to share my experiences and knowledge to the world which hopefully can be fruitful to those who read them and in the end hoping to become my life-long (passive) income.
My apologies. If you see ads appearing on this site and getting annoyed or disturb by them. As much as I want to share everything for free, unfortunately the domain and hosting used to host all these articles are not free. That's the reason I need the ads running to offset the cost. While I won't force you to see the ads, but it will be great and helpful if you are willing to turn off the ad-blocker while seeing this site.