RetroArch: Step by step guide to install & Play Retro games emulator on iPhone without Jailbreak
This tutorial detailed the steps to install RetroArch to enable you to play many retro game consoles & handheld on your iPhone running on latest iOS.
Some game consoles & handhelds supported by RetroArch are PS1, Sega Saturn, SNES, Sega Genesis, GBA and many more.
No jailbreak nor any forms of subscriptions is required.
This tutorial though intended for iPhone, but works the same for iPad as well as iPod Touch.
For other interesting articles related to gaming, check it out here Xbox, PS5, Nintendo Switch, other gaming, iOS, Tech or more at JILAXZONE.
If you find this article / content inside is already obsolete, do let me know by commenting on the comment section below so that I can update the article to reflect the latest process/news. Thanks.
RetroArch is one of the best multiple retro console games emulator out there. There's no doubt about it, however at the same time, RetroArch is also known for its complex and difficult to navigate menus and interface – especially if you are new to RetroArch. That's the main reason I'm writing this article (and future article related to RetroArch), to share the step by step setup and configuration as well as tips and tricks that do not exist on RetroArch documentations so that you can maximize your RetroArch experience.
This time, in this article, I'm going to share detail step by step on how to install RetroArch on iPhone (iPad and iPod Touch should works too) running latest iOS without requiring any jailbreak, so you can enjoy one of the best multiple retro game console right from your hands anywhere anytime you like to play them.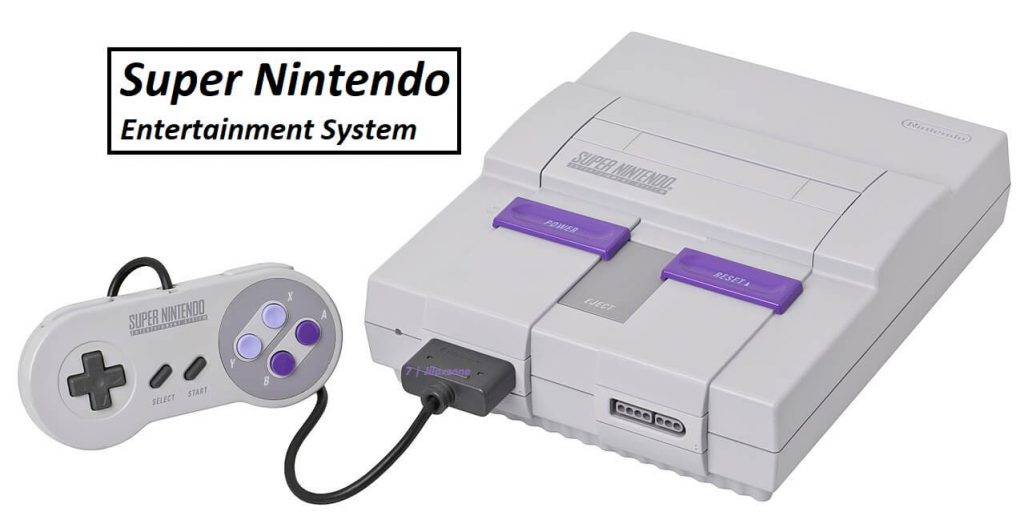 ---
Installing RetroArch on iPhone – Play PS1, Sega Saturn, Genesis, NES, SNES, N64, GBA and more
The steps written here are tested on latest iOS – at the time this article is written is iOS 14.5 and using the iPhone that I currently have – iPhone XR. Should you are using different version of iOS or iPadOS, the steps may be slightly different but should not deviate too much. Anyway, in case you have questions / issues, feel free to put them down on the comment section down below, I'll be more than happy to help you.
---
Some of the steps mentioned here you can skip them if you have done it before. In summary, here they are.
Install iTunes on Computer.
Register for Apple FREE Developer Account.
Generate App Specific Password.
Install AltStore to Computer.
Connect your iPhone.
Install AltStore to iPhone.
Get the latest RetroArch build for iPhone.
Install RetroArch to iPhone.
Run RetroArch on iPhone.
---
Step 1) to Step 6) Read here.
For details of step 1) to step 6) – including all download links, I have detailed and provided them here on this link: Complete guide how to sideload apps/games into iPhone/iPad without jailbreak at JILAXZONE. You need about 15-30 minutes, depends on your internet connection to complete everything – since mostly are either downloading software or registering account.
Once you have done all the first 6 steps, then continue on subsequent steps below.
---
Article continues below.
---
Popular on JILAXZONE today:
---
Step 7) Get the latest RetroArch build for iPhone.
Note:
At the time this article is written, iOS and / or AltStore* have size limitation where only app or game that has 311MB or less in size can be installed (read: sideloaded). Anything beyond 311MB will get you error during installation with AltStore.

* – I, myself, am not sure this size limitation is whose issue – either Apple impose a limit or AltStore has a bug not allowing app / game that's bigger than 311MB to be installed.
Step 7a) Get RetroArch. Due to the reason stated above, unfortunately we can't really use the latest built for RetroArch, but instead to use any newer build that has size <= 311MB.
Step 7b) Download the RetroArch.ipa file directly using your iPhone. Click the link above from Safari browser. Once downloaded, the file shall be stored under your Files app. In case you don't know, IPA (.ipa) is short for iOS Application Package (iOS app/game file – it's like EXE file for Windows or APK file for Android). In case you don't know where Safari put the downloaded file, configure it here: Configure Safari default download folder for iOS at JILAXZONE.
---
Step 8) Install RetroArch to iPhone.
Prerequisites:
Before proceeding to the steps below, ensure you have done Step 1) until Step 7) and ensure you have AltServer running on your Computer and your iPhone plugged in to the same Computer that AltServer is running.
With iPhone connected to your computer with AltServer running, follow these steps:
Step 8a) Run AltStore app.
Step 8b) Inside AltStore, go to "My Apps" tab.
Step 8c) Tap on "+" button located on the top left of AltStore screen.
Step 8d) Navigate to the download folder where you have downloaded RetroArch.ipa file. Tap on the file to begin installing. In case prompted, key-in your Apple ID and password – this is required for code signing.
RetroArch should now in-progress being installed to your iPhone, you just need to wait until it finished installing. Once finished installing, it will appear on "My Apps" tab under "Active" section.
Just to be sure, you can go back to your iPhone Home screen and check whether you can see "RetroArch" app icon on the Home screen. If you can see "RetroArch" app on your Home screen, that means you have successfully installed it. Congrats! At this point, you can safely remove your iPhone from your computer.
---
Step 9) Run RetroArch on iPhone.
Running RetroArch on iPhone is as simple as tapping the icon. If this is your first time opening RetroArch, you won't see any retro games on it. You need to get your own games for it.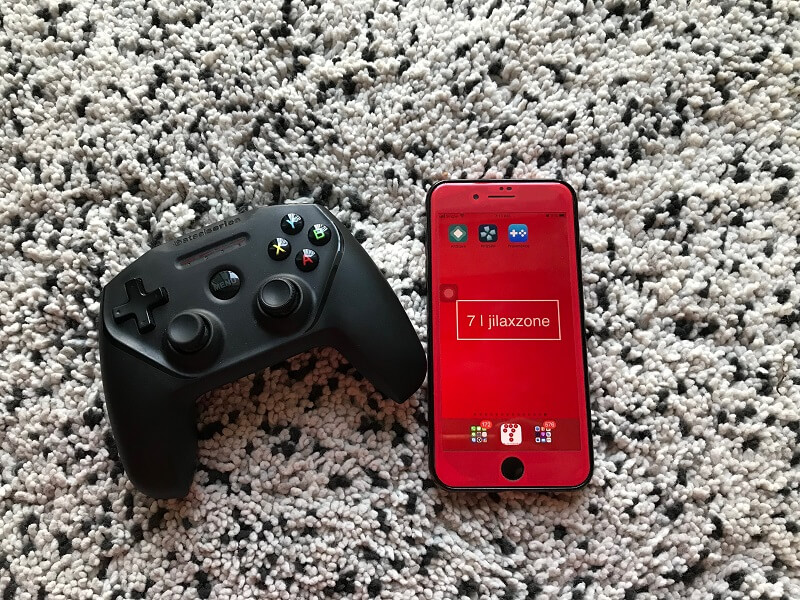 For legal reasons and for respecting game developers and publishers out there, I won't detail the steps here, but you can google for it easily. Ensure to transfer your retro games into the iPhone.
---
That's it! Congrats to you for your hard work installing RetroArch on your iPhone. Now it's the time for you to enjoy playing all those retro games straight from your iPhone, anywhere anytime you like.
---
Play better with Controller!
While you can always use the touchscreen of the iPhone, but for greater fun and enjoyment, I would recommend you to play the games with the Controller using physical buttons – so the experience is (almost) the same like the original. Just in case you need recommendation, here they are. I am personally using Nimbus and DualShock 4 to play the games.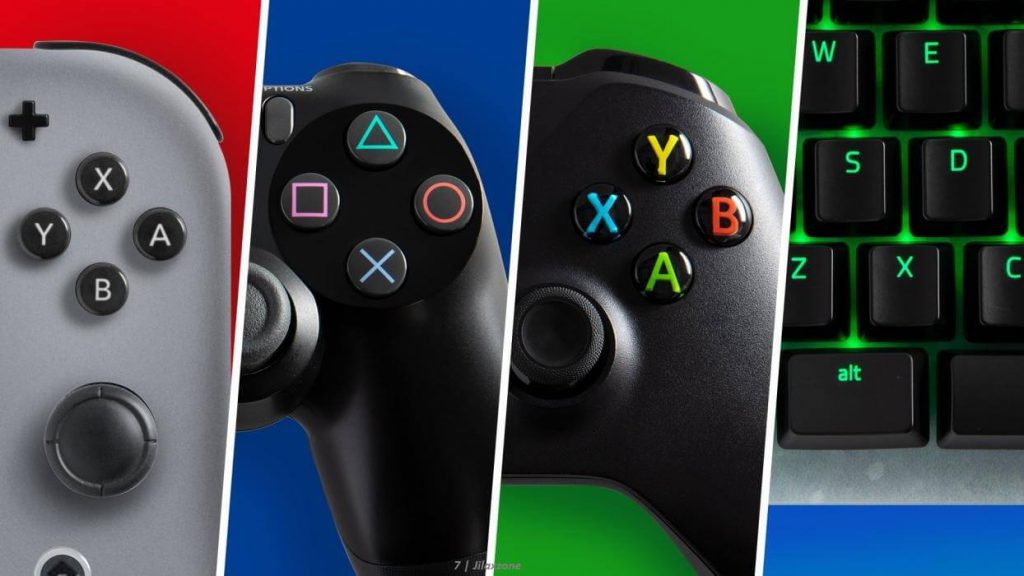 Note: If you buy anything from Amazon / AliExpress using links above, I will earn a small commission at no extra cost charged on your purchases.
---
Other retro game emulators available on iPhone (and iPad and iPod Touch)
These are other retro game emulators available on iPhone, none of them requires jailbreak.
---
Do you have anything you want me to cover on my next article? Write them down on the comment section down below.
Alternatively, find more interesting topics on JILAXZONE:
JILAXZONE – Jon's Interesting Life & Amazing eXperience ZONE.
---
Hi, thanks for reading my curated article. Since you are here and if you find this article is good and helping you in anyway, help me to spread the words by sharing this article to your family, friends, acquaintances so the benefits do not just stop at you, they will also get the same goodness and benefit from it.
Or if you wish, you can also buy me a coffee: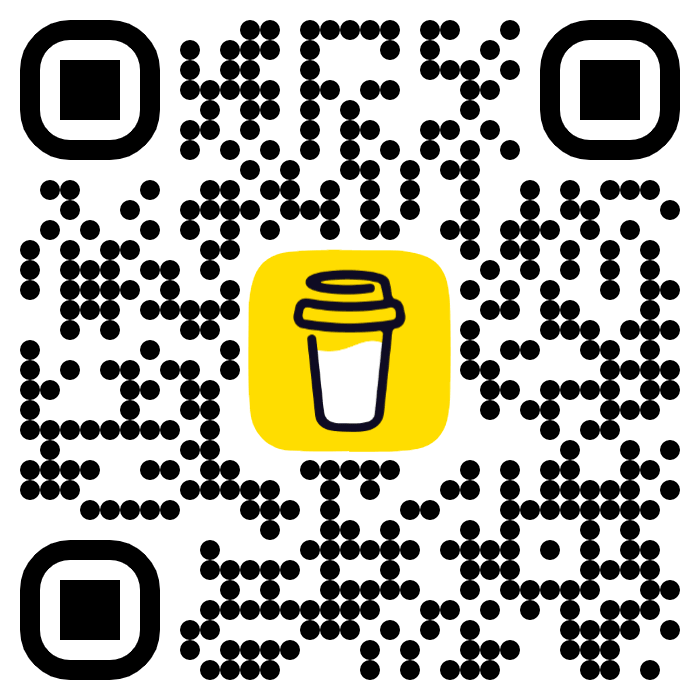 Thank you!
Live to Share. Share to Live. This blog is my life-long term project, for me to share my experiences and knowledge to the world which hopefully can be fruitful to those who read them and in the end hoping to become my life-long (passive) income.
My apologies. If you see ads appearing on this site and getting annoyed or disturb by them. As much as I want to share everything for free, unfortunately the domain and hosting used to host all these articles are not free. That's the reason I need the ads running to offset the cost. While I won't force you to see the ads, but it will be great and helpful if you are willing to turn off the ad-blocker while seeing this site.